Small spaces are not the best, but they can be made livable with some clever space saving design ideas. If you are renovating a small condo and looking for new interior design ideas, then this article is perfect for you! DivasInterior will show you how to get more out of your small condo by utilizing every inch of space available.
Small condos renovation require careful planning because there's only so much area to work with, and we don't want you to waste money on features that won't be used enough. Let us help save your time and money!
Things to Consider When Renovating Your Condo
Know the rules – A condo is not a simple place to renovate. You may think you're doing everything right, but oftentimes there are many rules and regulations that need to be taken into account before starting any small condo renovation project.
The only way of avoiding potential problems or unforeseen consequences is by being clear on the days and hours one can work on their property's interior during renovations as well as making sure your projects do not fall under what you cannot do with these guidelines in mind
– Start with the bedroom. The bed should be in the center of one wall so that it's easier to make all furniture match and fit without too many other pieces being clustered together
– Don't forget about storage space! Small spaces can quickly become cluttered, which is why you need to have a designated place for everything from clothes to books. Put shelves on either side of your bed as well as against any walls that are not already occupied by windows or doors
– If you're considering building new cabinets, then try lining them up along an existing wall rather than centering them on one half of a room because this will allow more light into your kitchen area and enable better use of floor space
Have a budget in mind – you'll want to make sure you're not spending more that what is necessary for a perfect renovation.
Don't move around fixtures too much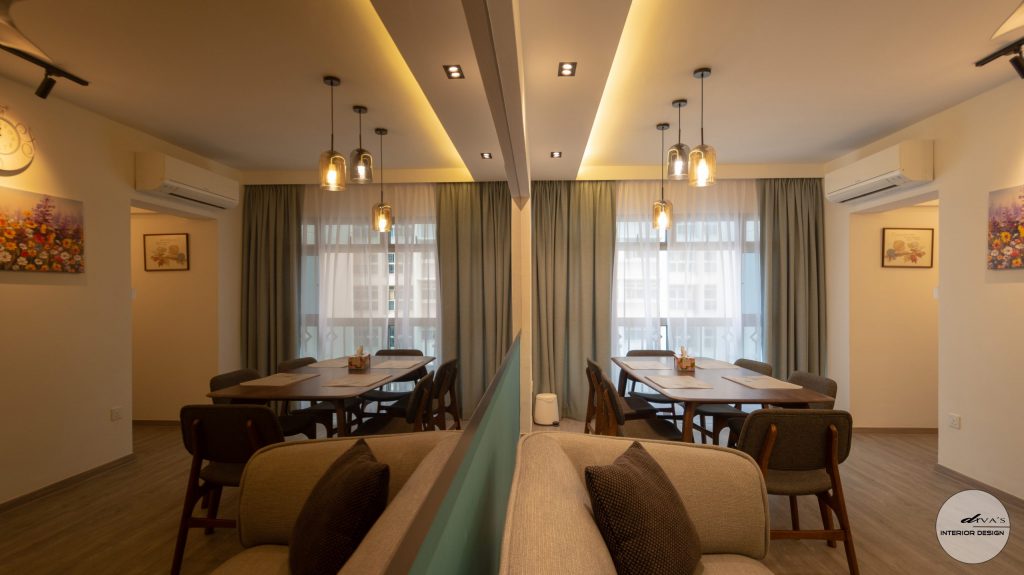 It is easy to get caught up in the idea of redecorating your home and making it look like something from a design magazine, but this can often lead you into spending more money than what may be necessary. Instead, focus on creating some simple changes to make things feel new again without having to spend an exorbitant amount.
Focus on the building rather than hacking
There are many ways to renovate an apartment, but often people put a lot of time and money into this process. In the meantime, they could have just investigated buying pre-existing condos from developers who already know what works best for them. 
It is more cost effective in the long run because most come with high quality materials that only require minimal renovations before being livable by buyers! We also suggest tearing down a single wall to make space for your project, then build out from there!
Repaint as much as you like
Painting can be your best bet if you are looking to rent out your condo after renovation. This saves a lot of money, and painting the walls with bright colours will change the entire look in no time at all!
Stay somewhere else during the renovation
Home renovation is often hard on the people living in it as well. If you have to stay, find a friend's or relative's place for support and comfort while also staying somewhere else during renovations if possible– motels are great places to go when they're not home even!
Maximise Space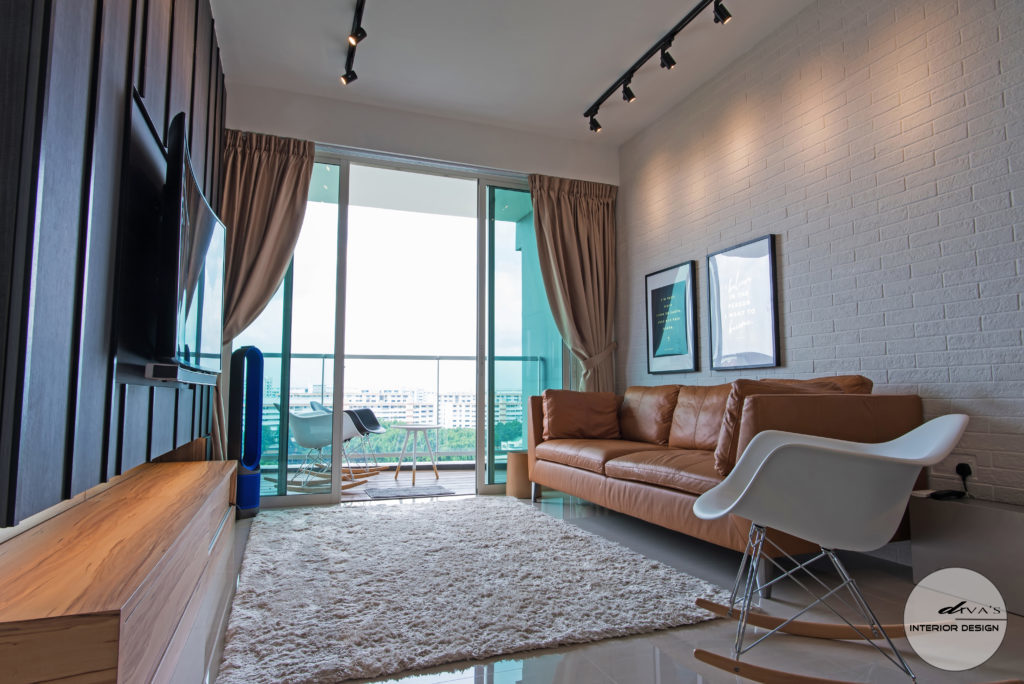 Have you ever walked into someone's house and immediately thought it was cramped? A quick way to make your home look even smaller is by cluttering up the space with objects. Many people think that they need a lot of furniture, but in reality just the basics are good enough for decorating – unless you want an old fashioned student-living style! If there isn't much kitchen space then be creative – hidden cabinets or elevated shelves can stash all those pots & pans out of sight.
There is something about lines and forms that make a small space look more spacious. For example, having the walls have clean lines or using colours in your room which are coordinated so they go from one side of the room to another will create an illusion where it looks like there's much more open space than what actually exists.
This can be done with subtle shades of colour as well as coordinating furniture pieces throughout the area – this gives you not only great decor but also makes your condominium in Singapore feel inviting!
A Kitchen Island in Small Condo For Functionality
Life without a kitchen island is tough. In addition to providing storage for cooking utensils and ingredients, this central hub of the kitchen can also be used as an eating area or surface on which to do homework while you're waiting for your pasta sauce to simmer low and slow after school.
An important element in any well functioning home setup is having space that seamlessly integrates with other elements around it – much like how three-dimensional chalk art surfaces are created by adding touches here and there until they meld into one cohesive piece. And just because these pieces don't always fit together right away doesn't mean we should stop trying (or give up on our dreams!).
Kitchen islands don't have to be the same size, shape or style. Give it a fresh new look by breaking norms when you design your island. Try different materials like wood and metal that will give this centerpiece of the kitchen some character! You can even do without a dining table if you live in a small condo – but who is going to eat their meals on an open countertop?
If your dining space lacks room for a proper table to host guests, try an island that packs some volume. A large-sized island will also function as a prep area in small kitchens. To create the ultimate eye catching effect go with black and marble!
Where to renovate Small Condo in Singapore?
A small condo is a challenge to decorate and live in. You may even be thinking of moving out because you're tired of your cramped quarters, but what if we told you that there are some clever ways for living well with less space? 
DivasInterior has been helping people save time and money by showing them how they can make the most of their small homes without feeling like they're being suffocated by clutter. We offer interior design services so you don't have to waste any more time or money on an expensive project only to find it's not quite right. Let our team help transform your home into something beautiful! Contact Us today to get free consultation."