A 3 bedroom condo for rent singapore have gained popularity in the last few years owing to greater urbanization and more people coming to the cities to settle. Since condos are relatively smaller than other types of independent homes, their interior design and the choice of furniture can be somewhat tricky. However, with the right type of interior design, you can even make a small condo appear spacious, modern, and trendy.
You can design your condo in different ways that not only make them appear spacious but are also functional and cosy. Here we will describe some of the ways and techniques used by us to design 3 bedroom condo in different styles.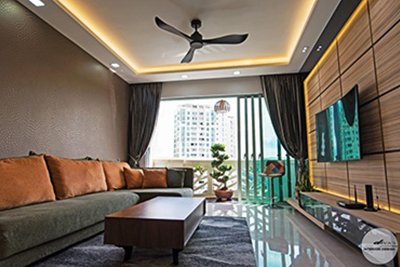 Lighting
Lighting plays a very important role in how we perceive space. Lots of natural light flowing into a room will not only help in uplifting your mood but will also make the room appear spacious. Large, full-sized windows can be utilized for this purpose, or even full glass walls can be incorporated to achieve the added effect of spaciousness.
You can draw curtains or blinds when you want privacy otherwise keep them open to let the natural light flow through the room. This technique of lighting for living room is especially useful for a 3 bedroom condominium as it can help make the condo appear spacious.
Drapes
The use of different types of drapes, curtains, or blinds can add an element of elegance and sophistication to the interior design of the condo for sale. These days, you can have a lot of exciting and trendy options for curtains and drapes to choose from.
You can match them according to the theme of your room to give the room a sense of beauty and grace. However, the colour selection should be carried out cautiously since you do not want to choose ones that will make the condo appear cramped and congested.
Since a condo is usually small itself, the choice of light-coloured drapes or bold ones in the case that the other elements in the room are light-coloured can help add the perfect touch of style and chicness to your 3 bedroom condo for sale.
Furniture
The choice of furniture that you use for your house also plays a pivotal role in its overall interior design. However, the furniture should not be such that it cramps that already less space of a condo.
Always opt for compact and functional furniture so that it not only serves the purpose but also helps in keeping the area look less cramped and uncluttered. Bed designed to allow maximum functionality and storage in a small room. All other furniture used is also compact so that the condo looks spacious and not over-crowded.
Arts and Decor Items
Adding different forms of art and decorative items can also help in spicing up your condo. The best form of art in case of a small area like that of a condo is a wall hanging. Adding a few small wall hangings on shelves or using a few large wall hangings on different walls of the condo can help uplift your condo's appearance and outlook.
You can contrast the decor by using bold and neon patterned wall hangings with light and pastel themes, or you can use bohemian art to go with solid theme colours. You have the option of playing around with different contrasts and colours so that your condo looks beautiful and trendy.
toilets to make them appear uncluttered and spacious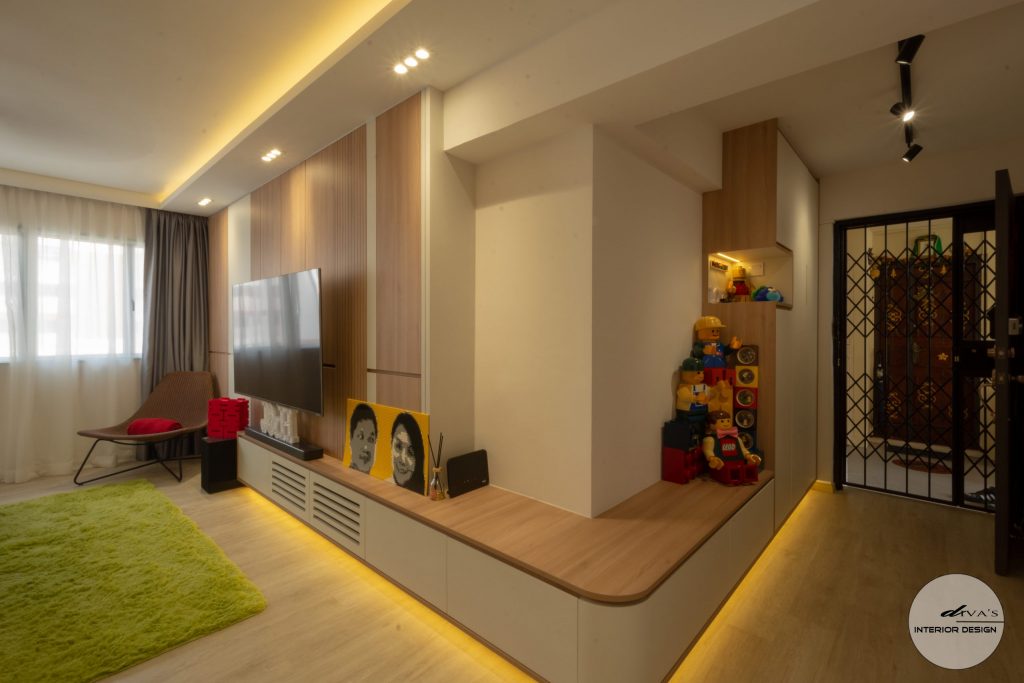 Mirrors
The use of various types and sizes of mirrors is trending these days. A mirror can successfully be used to make any room appear bigger and spacious, which makes it a must-have part of interior design for small condominiums. You can place a full wall-sized mirror on one of the walls of the living rooms, which will give the effect of spaciousness to anyone who enters the room.
You can even place large mirrors on the walls of your bedrooms and toilets to make them appear uncluttered and spacious. In the following image of a 2-bedder condo designed by us, notice how large mirrors are installed on the cupboard faces, which makes the pathway appear much spacious than it actually is.
Minimalism
Of course, the most feasible type of interior design for a condominium is the minimalistic design. Since a condominium usually offers you less space as compared to a traditional house, you would not want it to be cramped and cluttered with so many items.
An approach of minimalism ensures that your condo offers a neat, tidy and uncluttered outlook to anyone who enters. A simple yet elegant minimalistic design is not only a treat for the eyes but also for the soul. Keep only that furniture and other items that you require and need. Keep the place tidy by stowing all extra items in storage and closets.
The colour theme in a minimalistic design is usually pastels, white, light grey, or cream. This minimal usage of colour and embracing of white spaces can help you to be calm and bring the mind down to basics. This further helps you to stay focussed and avoid distractions which ensure improvements in almost all aspects of one's life.
Hidden Storage
Incorporating hidden storage ideas during the interior design of your condo can prove to be quite beneficial since it can not only enable you to have lots of storage spaces to stow away all the extra items, but the condo will also appear uncluttered and spacious since there are no separate storage areas designated for this purpose.
There are several ways you can add hidden storage to other elements of interior design. You can add storage spaces in your couches and ottomans. Your kitchen counters can have hidden storage compartments underneath them.
By using the other essential furniture for storage purposes as well, you will be able to keep the place tidy and uncluttered, which in turn will make the area look spacious and not crowded. As shown in the following image of a condominium interior design project done by us, you can add storage drawers in your beds.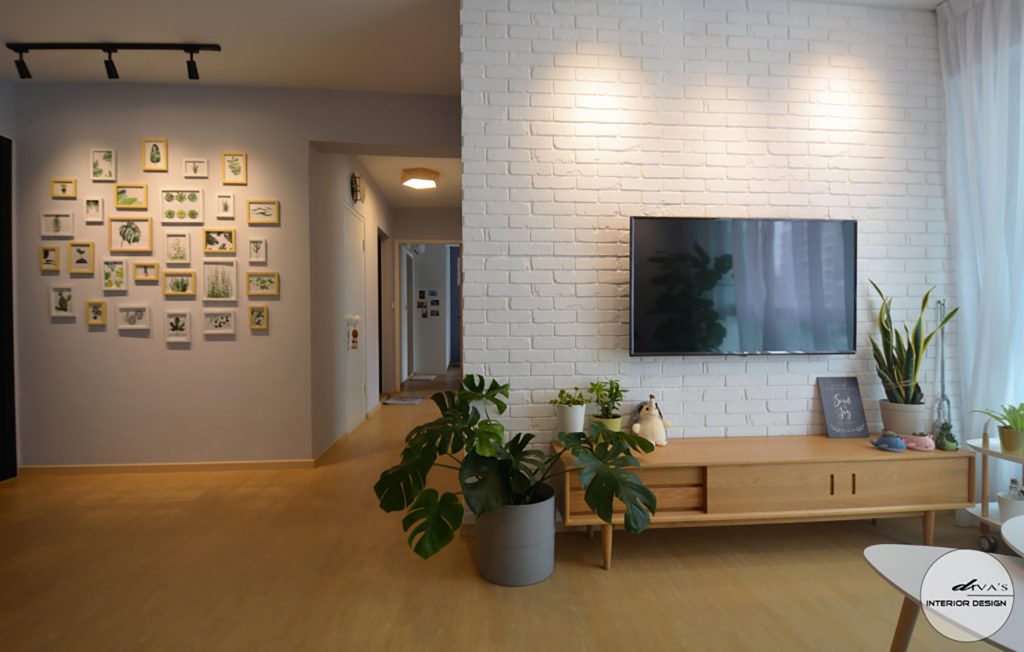 Sliding Doors
Adding sliding doors as part of the interior design of your condo can add a touch of modernism and trend to the overall outlook. It can also prove to be quite functional and add spacious to your home. Since a sliding door slides back into the wall when you open it, you would not need the extra space a usual door requires for sliding when opening or closing.
This helps you conserve the valuable space of a condo which you can utilize in some other way. As shown in the following image of a condo designed by Swiss Interior, the doors slide back into the wall to conserve space. It looks trendy and elegant, especially when it is utilized as a part of Scandinavian interior design
These are some of the ways in which you can design your 3 bedroom condo interior design Singapore for sale. Because of the less space availability of a condo, you might think that its interior design options are limited. But with the above-mentioned design options as well as many others, you can transform your condo from a boring and unappealing house to a beautiful, stylish, and functional condominium that is just perfect in appearance and functionality!

Divas Interior excels in designing 3 bedroom condo singapore, HDB flats, or other types of houses. Schedule an appointment with us for your condo interior design project today! We also provide renovation services, 3 bedroom condo price Singapore or if you looking for cheapest 3 bedroom condo in Singapore. Contact and schedule an appointment with us today!