There are many factors that you have to take into consideration before renovating your HDB 4 room living room in Singapore. The first is the space, where do you want it and how big does it need to be? Next, think about the style of furniture that will work best for your home. Thirdly, make sure that you create a balance between different types of furniture so as not to overwhelm any one area in the room. Lastly, think about what colours will work best with your current interior design scheme and then choose fabrics accordingly. Here are some helpful tips on how to decide which renovation projects will work best for your HDB 4 room living room!
The 4 room HDB living room design ideas in Singapore can be made more lively and interesting by adding decorative items such as paintings, sculptures, pieces of furniture and other fixtures.
You can also use the space to experiment with new styles like a rustic or industrial feel if you want your home to have a unique character. The first step is to create a 4 room plan for the layout and then decide on what colours will work best in the space. If you live in a 4 room apartment and have no idea what to do with it, start by assessing your needs.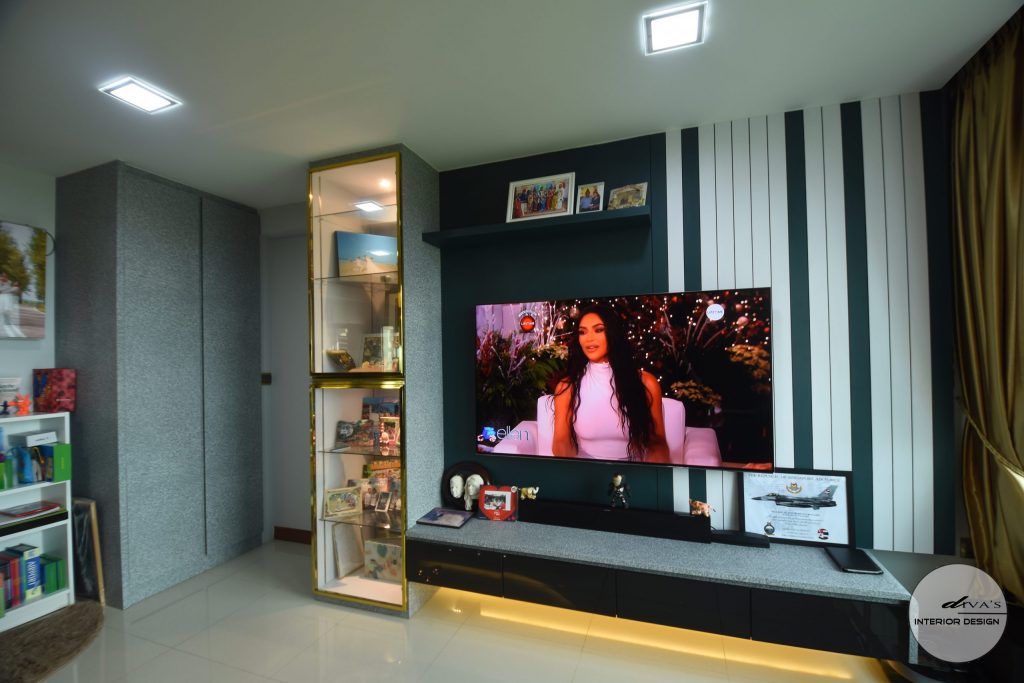 Hidden storage units maximize space
Are there too many bedrooms? If so, consider purchasing furniture for the common areas or combining two of them into one larger room. Do any rooms feel like they are not being used enough? Use those as storage space!
Storage smart and hidden units make an ideal choice in the hallways the bedrooms and living room. Each of 4 room holds a number of things which can be contained by a different method to make cleaning more convenient. Such storage ideas maximise crevices and corners otherwise unexploited. In the same way, the storage unit can also serve as a small furniture item. So the unit can have multiple uses without taking any real space. It is concealed in a feature wall and covers a bomb shelter and a common room. Study areas and kitchens have similar wall surfaces acting as multipurpose units on their own.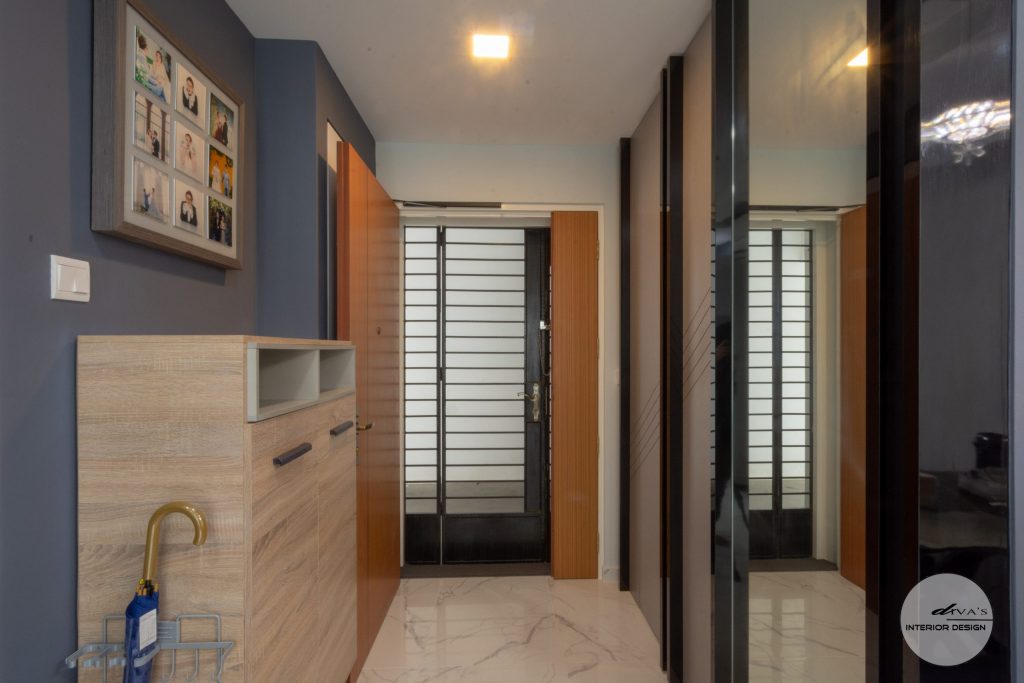 Build custom platforms and storage
Our designer builds custom shelving that fit into walls and wall surfaces to add extra shelving when using little to no space. In the end, that means all clutter is eliminated in and at the same time that free space is added. If you set up a ceiling shelf in your space, then space instantly becomes bigger. Also, the idea of elevated rooms is comparable. The raising of the platforms creates the layers of the. Add a little dimension to the room and make it interesting – and also. That feels incredibly good. A floor-to-ceiling shelf in a room gives a wider and more impressive feeling than a ceiling-top shelf.
Scandinavian Design is an excellent choice
Scandinavian interior design is a contemporary and clear renovate idea for an 4-room BTO. There is nothing necessary or purely aesthetic about it but form and function are combined to make the best out of every single item he or she has placed in the home. Compared to the Scandinavian design where neutral and ergonomic colours dominate Scandinavian architecture pops of colourful contrast may be added by textiles and artworks. Here is another simple example of how excited and exciting Scandinavian (or Scandinavian inspired style) can be: The home is simple and clean. Den bright blue niches, however, add colour and offer a youthful feel to the space.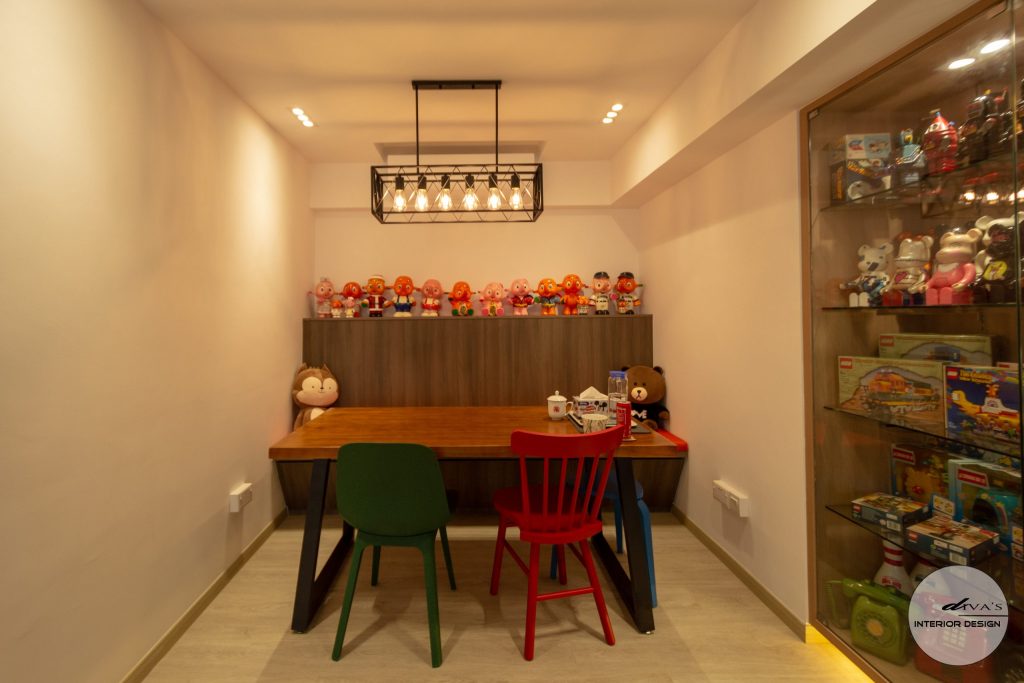 Bring your personality to 4 Room HDB space
A 4 room BTO flat in Singapore is remarkably versatile. Any kind of construction could be implemented with a good project plan and a partner. Your personality and your lifestyle should determine the things you decide in a given home. In many homeowners, home interiors is one popular style. Minimalism is not going anywhere. It will remain an ongoing problem for BTO delays. We offer our customers a good selection of promotion packages with BRTO Bto promotion. Start planning and restoring your new house from scratch by contacting Home Guide today.
About the colour scheme
The color scheme that you choose for your living room can really functional set the tone throughout the rest of your home. Whether it's a fun and playful vibe or a calmer and more balanced look.
Some functional colors to consider for a calmer and more balanced look include blue, green and grey. These calm tones will help you unwind after a long day at work!
You can also add in calming elements like white or brown furniture pieces that are not too busy but still soothe the eyes with their minimalistic designs.
Adding some greenery, even fake plants on your table tops will instantly lift up your mood as well!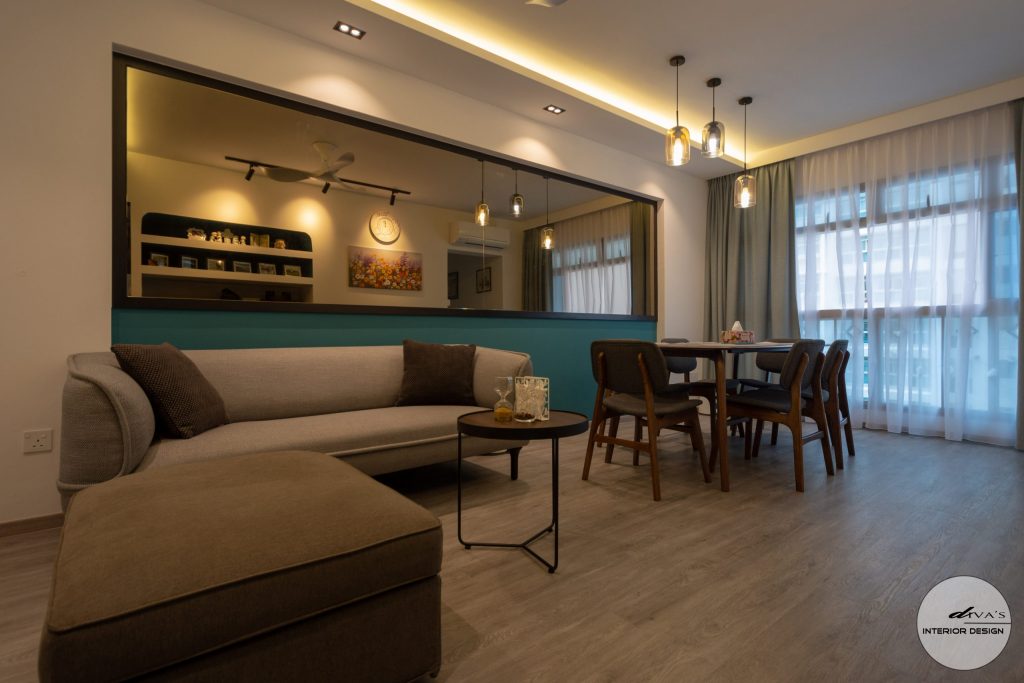 While neutrals functional may seem like the safest option, it's important to remember that color is just one element of design ideas! So don't be afraid of using pops of bright shades here and there if you want an invigorating living space. There are many ways you can add color to your space with a few easy design ideas tricks!
Here are the example;
Use accent colors in wall art, furniture and throw pillows. They will make any room feel more lively and give it the right amount of contrast without being too busy or overwhelming. 

Colors that work well together are blues (turquoise), purples (violet) and greens (emerald). If you want something brighter try using reds, yellows or oranges for an exciting pop of color.

Add patterned wallpaper on one side wall for an interesting focal point but be sure not to overwhelm the rest of the walls by doing this throughout so there is still plenty of blank space as balance. 
You could also paint over large sections with different colors.
Interior Design Renovation Ideas: A window inside the 4 room flat.
The window inside your living room in Singapore can also have a huge impact on the overall décor. If you're looking for a natural, modern and fresh vibe then opting for the floor to ceiling windows will do wonders! 
It not only lets in plenty of light but it also gives an illusion that more space is opened up, even if the size of your living room may feel smaller.
Alternatively, interior designers can choose glass doors or curtains as they let little amounts of ambient daylight in without sacrificing privacy too much. 
This is perfect if you love having people over during evening hours with minimal disruption from outside distractions like street corners or cars driving by below.
If you want to create some privacy while still allowing sunlight through try choosing frosted glass instead! They are much darker. 
You can also have them with a thin layer of tint to create the perfect amount of natural light for reading or working during daytime hours.
If you're worried about losing too much sunlight but still want some privacy then try installing blinds inside your windows! 
They allow in enough light without sacrificing any view and they're easy to use.
Stylish walls and functional furniture pieces.  
For those who are short on space, it's also important to consider the walls of your living room. A lot of people think that just painting them white will be enough but this is actually one of the worst things you can do!
White paint not only reflects light back into your eyes making it harder to watch TV or read a book in peace but if there is natural light coming through from outside then all that light bouncing off the walls and flooring will make everything look too bright.
So before starting anything else, at least give some thought about what color to use for your wall first as well as whether or not it should have any patterns like stripes or graphics.
And don't forget about furniture pieces such as chairs, couches, and an armchair. This is a great way to invite more people into your living room and of course make it seem less empty.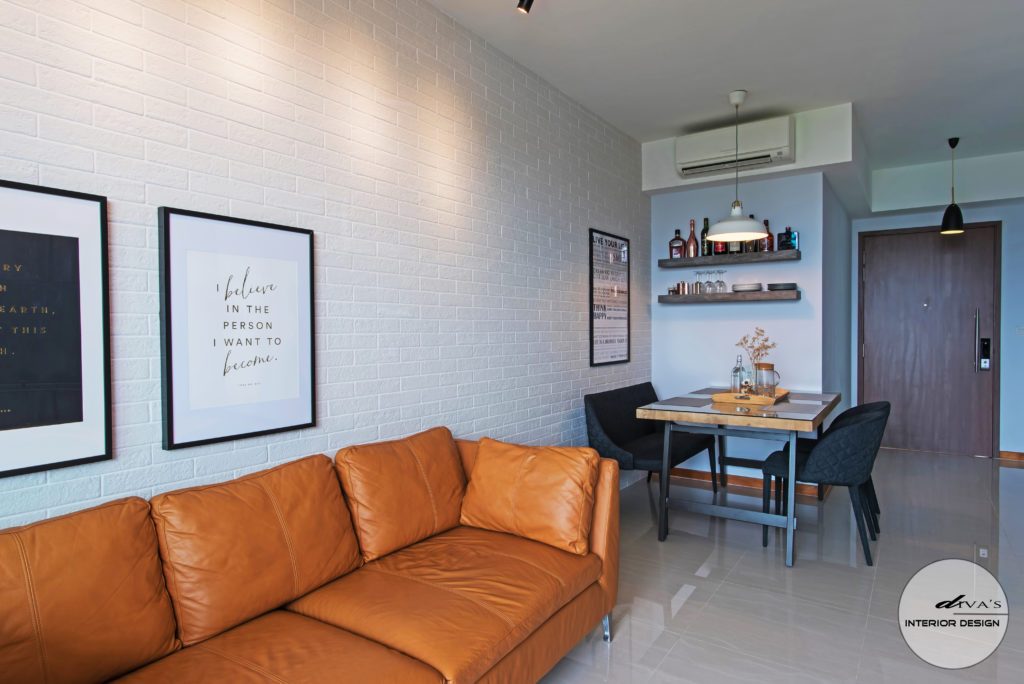 Combine your living room and dining room
Many HDB homeowners or interior designer are arranging the dining room and living room to create a cohesive, large room. Many choose to put a dining table in the living room. Another way for this is by turning your regular dining table into an island. These islands serve as partitions, seating and a workbench based on how you want to use the space. It doesn't mean you should lose the appearance of your room. Many of our clients like to add a slight degree of separation by using glass panels. The spacing is not visually cut out there but where you want a feeling of separation.
Open concept for HDB 4 room living room design.
In today's competitive real estate market, it is important to make your home as attractive as possible. One way you can do this is with an open concept living room design like the one pictured here in HDB 4 Room Living Room Design!
It allows for a feeling of space and style while giving occupants ample privacy so they are not disturbed by their neighbors or other people visiting them.
Creative and Minimalist 4-room HDB design.
You don't need a big house property with many rooms to be happy. With a minimalist design, you can have all the room that is necessary and then some in only HDB 4 rooms. living room/bedroom, kitchen , bathroom, porch or balcony.
Besides living room 4 room HDB, kitchen design is a great way to maximize space in the tightest of spaces. These stunning kitchens are designed with an open concept which works well for homes that have limited square footage, or households who enjoy cooking together and need more than one stovetop on occasion.
This type of layout also makes it easy to clean up after meals as you can do so from any part of the home without having to travel far distances back and forth between rooms.
Conclusion:
If you are considering renovating the hdb room living room design, it may seem like there is an endless variety to choose from.
The challenge becomes narrowing down your choices and finding the best fit for your specific needs.
We would be happy to provide any consultation or guidance you need in order to make these decisions so that you can find what works best for your space. What example do you have in mind? Contact our team today at www.divasinterior.com!