You don't have to rent a crane and install a chandelier to make your home feel like a high-end condo Singapore. Here are seven ways you can give your condo in Singapore a modern interior design without breaking the bank!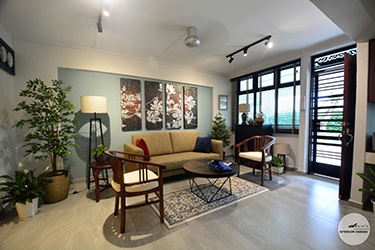 1. Maximise Space
The modern home is a place for relaxation and stimulation, where every detail counts. So it's important to make the most of your space with creative interior design Singapore that will stay in renovation budget, around: $39,000 – $80,000
Creative thinking about how to use what you have well can help open up space quickly and cheaply. For example, if there's room on an upper shelf or high on a wall, try adding shelves rather than using floor-to-ceiling bookcases. This way, you'll save money by not having to buy expensive bookshelves and get more countertop or table space when dining out at your home in Singapore!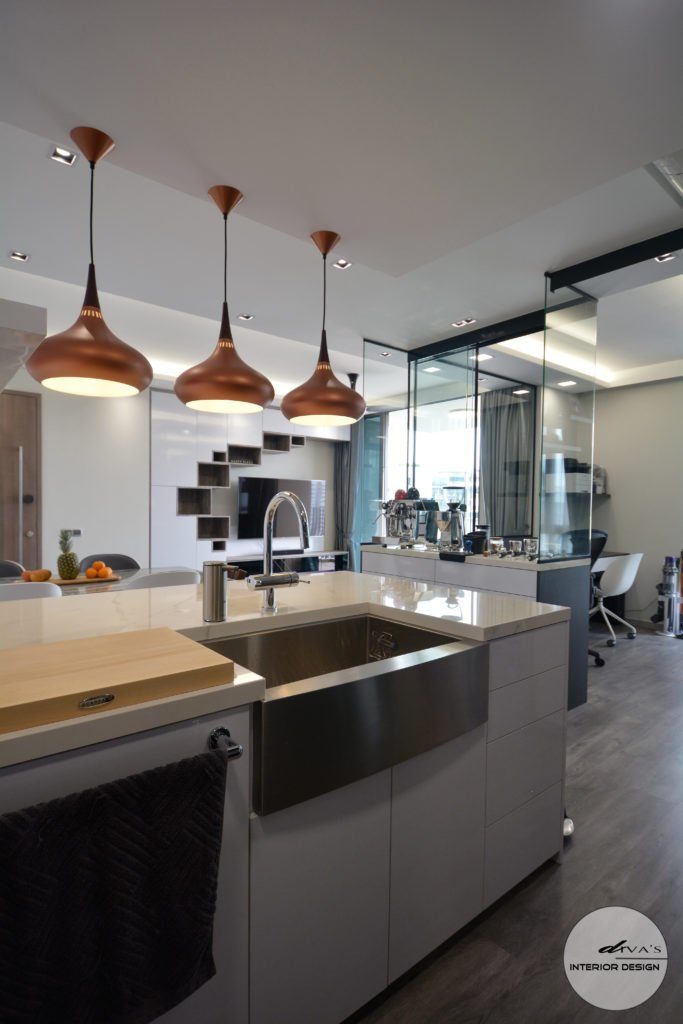 2. Have A Kitchen Island For Functionality
Have A Kitchen Island For Functionality – The kitchen island provides counter space for cooking and food prep as well as extra storage space for items like dishes, pots and pans, and more. This will also give it an open feel so that there's easy access from one end to the other instead of cluttering up the living room when they're not needed.
This will provide a lot of extra space and it'll be easier to clean up after meals as well. Also, it's a nice place to put books or plants or any other decorative items.
Cost of renovation: approximately $65,000
3. A Modern Exclusive Window Design
Investing in modern windows is really important if you want your condo have that really chic and exquisite look to keep the floors looking neat and tidy!
It doesn't matter how much time you spend cleaning them, there'll always be those cobwebs on your window edges which seem to never go away, so investing in some good quality windows can help give your condo a more organized, presentable feel. A good option is the casement window which allows for adjustable ventilation from inside the house or even outside while they are open.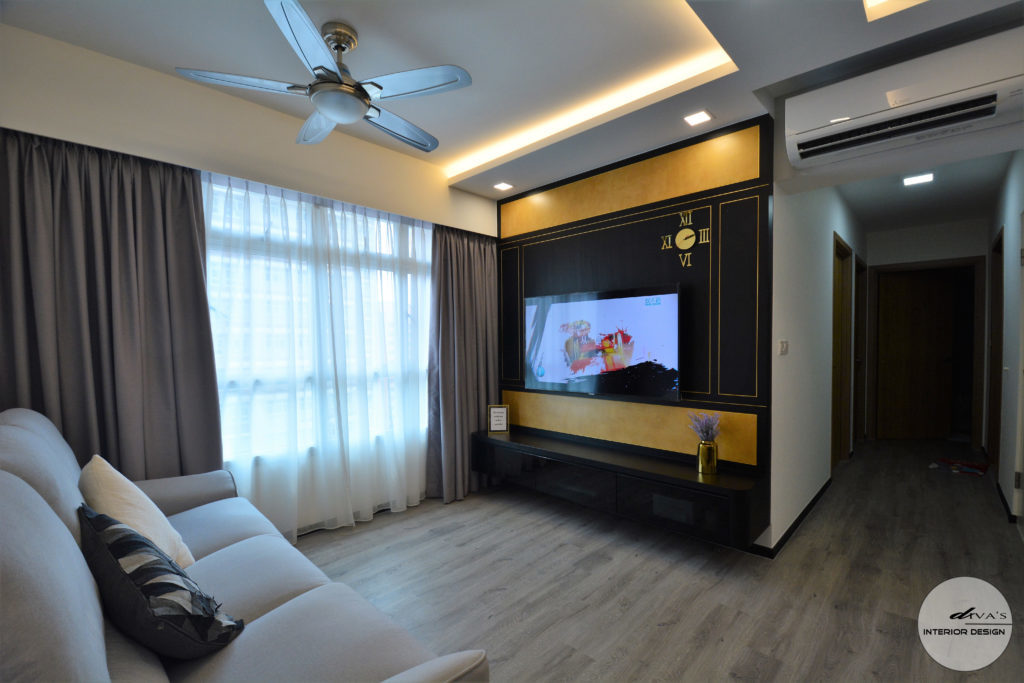 4. Go For A Theme That Says Lifestyle, Not Showroom
Your house should be an extension of your personality; it should reflect your interests and have a distinct style. Furthermore, when the real estate agent is attempting to market an idea to the new buyer rather than simply your standard showroom, a condo with character tends to have a higher resale value. It's not only about making your condo seem nice; it's also about giving it a sense of personality and idea.
When decorating with a theme, the easiest way to go is to stick to a simple color palette – something with warm tones to quickly warm up your apartment. Add subtleties here and there that reveal a lot about your preferences in life.
Cost of renovation: $90,000 – $140,000
5. The use of mirrors
A mirror is a neutral decoration that can be placed in any room of your home. Mirrors are also versatile because they can be placed on the floor, hung on a wall, or used to create a focal point as a standalone item.
When utilized correctly, mirror may provide the sense of more space. Mirrors should be placed opposite a window or a light source to reflect light and provide the illusion of openness.
6. Choice of lighting
Lighting is one key element of every home. Your lighting can have a big impact on the mood of your home, and there are many ways to approach designing with light:
Fixtures can be placed high up in your living room or dining area for nice effect. You can also use hanging pendant lamps or chandeliers to add character and life to your condo.
When your room is well-lit, it appears larger. As a result, you have the option of employing several lighting sources. Spread the light across the room as much as possible. This will make the place feel larger!
7. Multi-purpose furniture
When you have limited room, you can choose items such as a bed with storage and folding tables! This allows you to take up less room with fewer furniture while also hiding undesirable items. Making your area less crowded may give it a more open feel.
Take note of the following Tips Before Starting Your Condo Interior Design Project
When you are about to start your condo interior design project, there are some things that you should be considering. These tips can help make the process of designing a new condo more efficient and less stressful. Here is what you need to know before remodeling or renovating your condo space:
Developer Guidelines:
This is one of the rules that Singaporean housing developers must follow. Aside from that, they may have regulations in place to limit changes in certain areas of your house. It is essential to consult with your condominium management staff before beginning any renovations.
New vs Old Condo Renovation:
Newer condo apartments are often less expensive to remodel since they come standard with basic kitchen and bathroom fixtures. Unless you are fussy and wish to replace these fittings, having these pre-installed fittings can save you a lot of money. Furthermore, ancient condominiums sometimes require hacking and camouflage work during remodeling, which adds to the expense.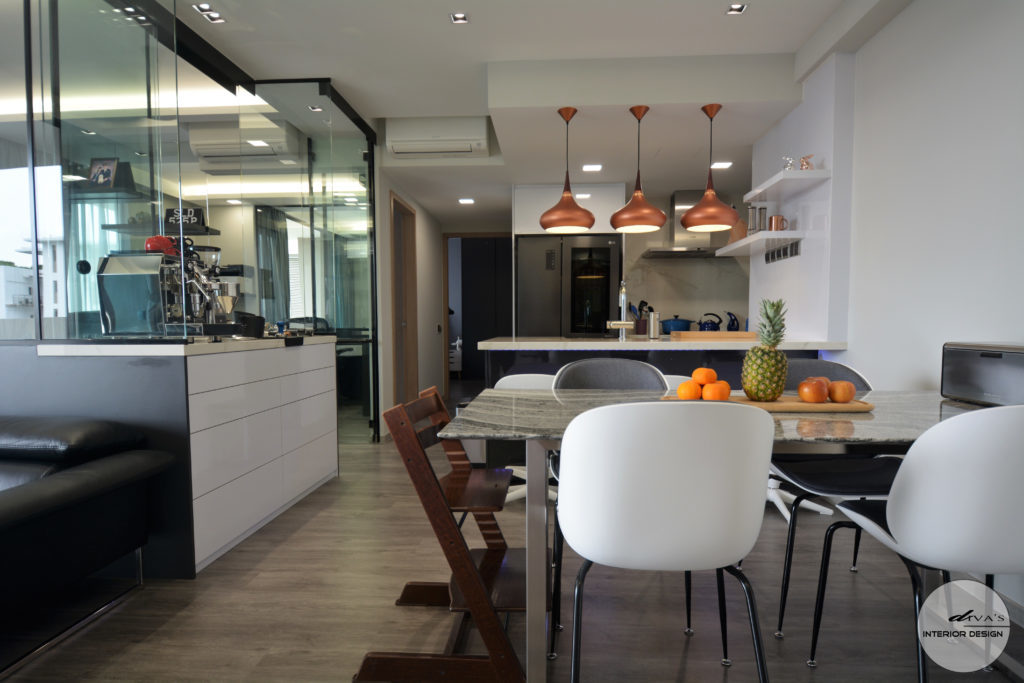 Having Your Dream Design In Mind:
To ensure that the remodeling work goes well, you need have a solid notion of the type of home and style you desire. Check out our incredible interior design portfolio, for more ideas.
Talk To Us Regarding Singapore Condo Interior Projects Today!
It's no secret that renovation or modern interior design is expensive. This doesn't mean you can't have a great looking space without spending a ton of money, though! In this article, Divas Interior outlined seven ways to give your condo in Singapore an awesome new look while sticking with your budget. What are some other tips for achieving a modern interior design on the affordable price? Let us know and we'll add them to our list below. Happy decorating!