Some people are content with a desk, chair, and computer in their home office. These simple pieces are the only things needed to start working or doing paperwork from home. But if you own a business or plan to do work for yourself at home, it pays to make an effort to be
comfortable when getting down to business. Here are five suggestions for how to decorate your small home office in order for it to be more pleasant and functional:
Add some color via picture frames, table throws, or lamps. 
You can add the following touches, Spruce up your home office with some beautiful and unique picture frames, table throws, and lamps. Most people spend a good deal of time in their home office, so it should be a place that is pleasant to come to and look at. Not only will creativity flow better when you feel relaxed, but color can actually help create an energized environment if paired correctly.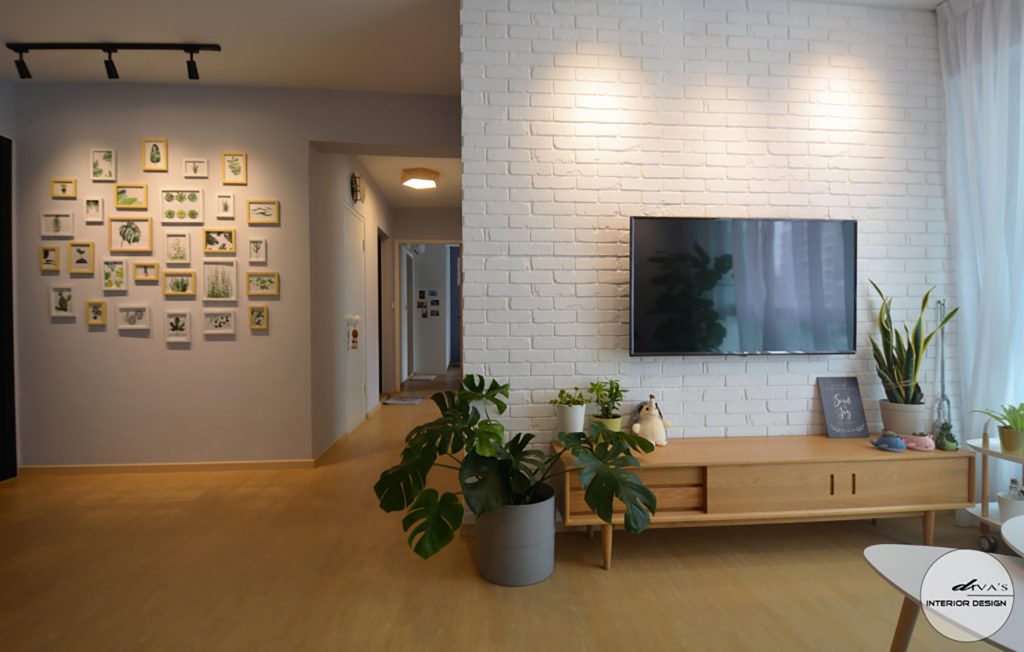 Depending on your level of ambition, add a few touches of color or go all out with defining the space as an oasis from the rest of your house. Add some plants for great-looking decor and relaxation effects. Bring the outdoors in by placing potted plants around your small home office space. The oxygen-producing nature of plants plus their tranquil appearance can help make any room a more peaceful place to work in.
If the idea of watering plants weekly overwhelms you, choose plants that are designed to be low maintenance or ones that can survive on their own for a few days at a time. Maybe even add a nice window view that can be seen while sitting in your desk chair. Taking time each day to enjoy nature through the windows is relaxing…to say the least! Add some area rugs so your feet don't get cold on your way from the door to your desk chair.
Create a separate workspace by moving a fold-out table into your home office.  
It can be used as a place to work during the day and folded out of the way when you don't need it. Having storage furniture helps prevent papers, folders, furniture, or documents from piling up on your desk or floor. Look for file cabinets, bookshelves, desks with drawers, or any other furnishings that will help keep your small home office organized. Keep a filing cabinet handy for storing reams of paper, folders, and anything else that you'll need at your fingertips.
Having a place to store items that is easily accessible can make all the difference between being productive or scattered when working away at home. If you're looking for storage but don't want to buy anything, there are plenty of ways to make your own. For instance, use under-bed storage containers to hold extra boxes. If you have a filing cabinet already but it's overflowing with papers, get another one or two! Add an ergonomic office chair that will keep you comfortable while sitting at work for long periods of time.
Sitting for long periods of time is not good, so try to vary your position during breaks or whenever you feel like standing up. An ergonomic office chair can be just the thing that keeps you comfortable while doing hours of paperwork from home. If you don't have room for a separate, dedicated workspace in another part of your house, why not move something into the home office that can serve as one? A fold-out table is an easy way to create a workstation in your small home office. Choose one that will be comfortable for you to sit at, whether it's a chair or stool.
Choose the right carpet and wall color combinations. 
A carpet can help provide comfort for your feet, but not if the color is too dark. This makes it more challenging to see what you're walking on and can be hazardous when you have items that need to stay off the ground. Rather than opting for a darker color, try something with lighter hues of blue or green instead.
Wall-to-wall carpeting can make your small home office feel even more closed in, so use rugs to create separate areas. Additionally, the right carpet color will help bring out the other colors in your room. If you want to accentuate the walls with a particular color, go for it! It's much easier to see what you're working on when you can clearly see the carpet or flooring that is beneath your feet.
Focus on making your home office space feel cozy, warm, and inviting. Carpet is a nice way to finish off a decorating scheme and can feel soft under your feet. While carpet is traditionally used in larger rooms, you can see why it's a good idea for a small home office as well. Choose a color that will be pleasing to the eye and complement other colors around the room. Create your own relaxing oasis that you can enjoy while working from home!
Place the computer in an out-of-the-way corner of your room.
Since this is your small home office, you want it to be the main attraction in one area that's not too distracting. You don't want your computer to be too visible because it can cause unnecessary distractions. Placing the computer in an out-of-the-way corner will prevent any unnecessary noise or movement that can disrupt you when you're deep into work.
Why would most people want their home office space carried out in a bedroom? There are many reasons to do so. It is an extremely private room, it has all the basic necessities, and you can somehow make yourself feel at home. Regardless of where your small home office will be located in your house, don't forget to consider your needs when considering what you want in your office space.
If done correctly, a small home office setting can become very functional and spacious. Check out some of these ideas to help you decide what would work best for you and your home! Chinese philosophy believes in a balance of positive and negative energies, or "chi," within a dwelling. You can incorporate aspects of this practice into your small home office design by soothing colors, water features, and natural elements.
Add comfort to your home office by including some relaxation elements. 
Viewing videos of waterfalls, fish tanks, candlelight, or just the sound of running water are all great ways to relax your mind. It's easy to see why this concept is used in many commercial settings! You can make use of these ideas at home by including some of them around your small home office space. Having a mixture of relaxation elements is a good thing. Incorporating water features, such as fountains or aquariums, into your small home office space can be very calming and offer you an escape from the world around you. The same goes for adding candles to your small home office decor. Even the sound of running water has been shown to have soothing properties!
Successfully completed a study in which participants were found to increase creativity and productivity by adding comfort elements such as artwork, plants, or comfortable seating. It doesn't have to be anything extravagant—a simple chair or ottoman for you to sit on as well as a little accent table will suffice. Find some inspiration! Too often people think their small home office is too unassuming and uneventful, but there is always something you can do with it.
Look online for examples of small, cozy home offices. You'll find ideas on how to make the most of a small space as well as some practical tips on designing your own home office. If you are leaning towards an ultra-modern look, then go with simple lines and some texture here and there. If your preference is eclectic, try to water down some of the stronger pieces with more neutral colors. You can use many items in your home for this purpose, including rugs or even artwork.
Conclusion:
Designing a small home office is no easy task. If you're looking to get the most out of your limited space, then it's important that you really think about all the elements needed for this type of room. You'll want to consider what furniture pieces will fit best in your space as well as make sure your computer and other electronics will work for your space.

If you have any questions about design, color selection, decorating with plants, or anything else that might be going through your mind, you can ask us at any time our team knows everything about creating a functional and inviting home office space. if you're interested to know about decorating small home office ideas do not hesitate to contact us we provide home design, decorating and renovating your beautiful home.