This guide will also include tips on what the minimalist homes style is, how it can be applied to an HDB flat and why many people prefer this type of design. 
for those who are looking to make their home more minimalistic. 
With the advancement in technology in this century, it is very accessible in many other forms such as photography which can be instantly captured on a mobile phone and shared with family and friends without the need for compatibility problems.
The definition of minimalism according to the Merriam-Webster dictionary, is to "reduce to the minimum; make it simple". 
Minimalist homes design in interior refers to a style that reduces decoration of interior space (such as your HDB flat) with only the bare essentials needed. 
This type of design is meant to be functional and practical and can include storage features within the architecture of a building.
And here we'll be discussing a beginner's guide to minimalist interior design for HDB in Singapore: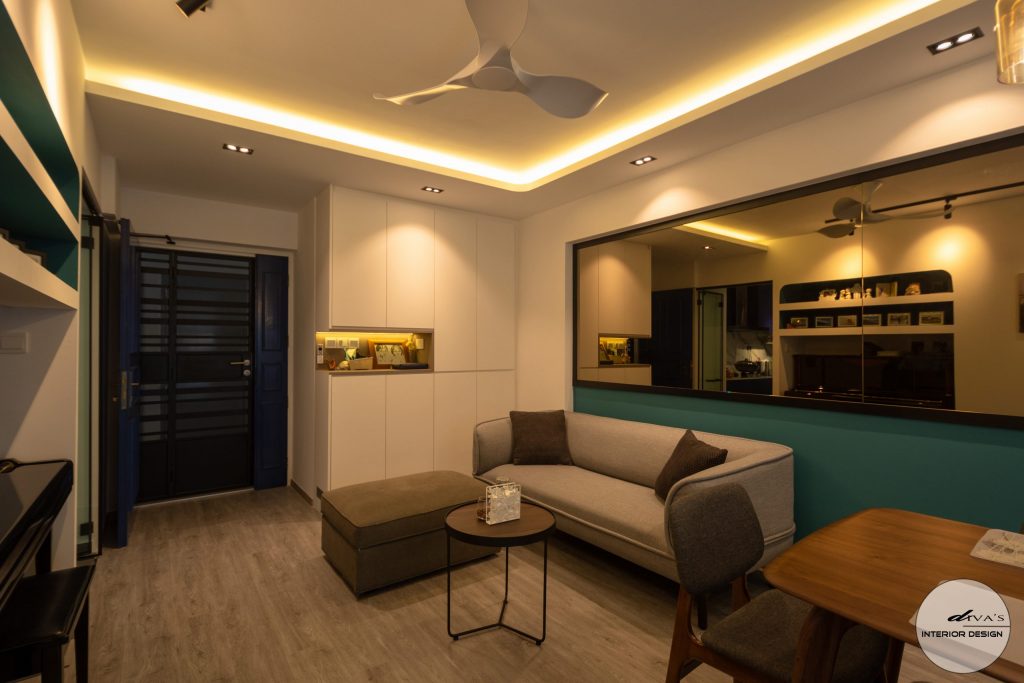 Tips for those who are looking to make their home with minimalistic interior style.
Choosing the right interior design firm to work with is the first step in having a minimalist home. 
You can check online on some of these companies that offer interior design services for HDB flats and apartments in Singapore, or you can even try asking your friends about their experiences with any company they've used before. 
When it comes to choosing furniture pieces, make sure that they are multifunctional and place them strategically around your home so as not to clutter the space. 
Instead of taking up large spaces with unnecessary furniture, choose small-sized furniture pieces which will allow more free flow of movement within your HDB flat. 
Incorporate multi-purpose rooms such as a bedroom/guest room and a home theater room with functional built-in storage.
You can also consider incorporating more glass walls within your Home (such as the sliding doors of your Home Theatre) to maximize natural light into your flat.
Minimalist decorating isn't just for homes but is also applicable in offices. 
By following these steps, you should have no problem transforming your HDB flat into a minimalist home!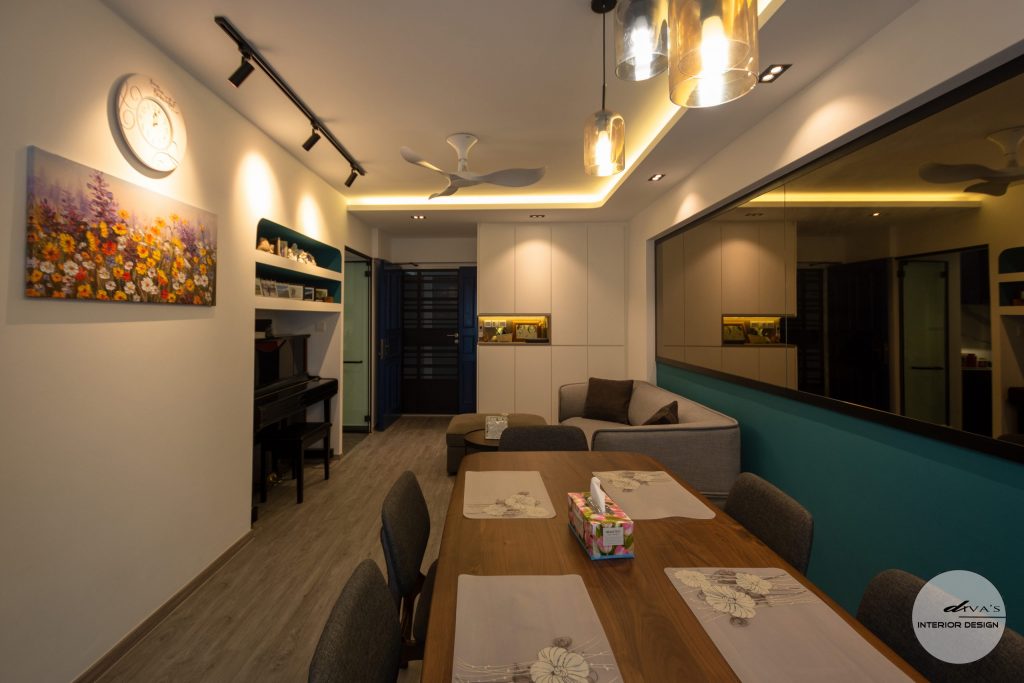 The benefits of choosing a minimalist interior design over other styles, such as modern or traditional designs.
Minimalist interior design for HDB homes has many benefits over other types of styles.
One major benefit is that it does not use bright colors which are more suited to larger spaces with high ceilings. 
Let's consider an example, if you have bright red walls in your HDB flat, even the smallest space will make the room appear small and cramped. 
Choosing light neutral shades such as white theme or beige can help open up small spaces and make them appear larger while also complementing home decor pieces that you choose to place within your HDB flat. Thats the magic of light shade
This style of decorating is very versatile because it allows homeowners to customize their HDB flats according to their own personal tastes without altering the minimalist modern furniture look.
Having a minimalist home allows you to have more freedom when decorating by adding your own personal touches without making it cluttered. 
Example: You can add green plants and flowers within your HDB living room for freshness and life in the space instead of cluttering up the walls with paintings or pictures that take away from the overall look of your flat.
The benefit of having a minimalist design for your HDB home is that everything about it exudes simplicity, cleanliness, and functionality. 
It also ensures airflow within the apartment by opening up spaces such as balconies and doors along with using glass partitions where possible. 
Examples of how you can incorporate your own personal style decorative elements into a space while still maintaining the principles of minimalism.
Many homeowners who want a more minimalist look to their homes can feel limited by these principles.
However, there are ways that you can integrate your own personal style into a space while still maintaining the minimalist design of your flat. 
Modern interior design is fully capable of being combined with any other style of decoration such as Asian, Moroccan, French Country, etc. 
The way to go about this is by adding simple accents to your flat which can either be natural elements or other decor pieces. 
For example, if you want to incorporate a Moroccan style into your HDB home, simply introduce wooden chest chests with ornate carvings instead of large bulky furniture.
Depending on the size of your HDB flat, incorporating colour scheme into your home may also help brighten up the space without taking away from its overall look.
If you are unsure about what type of minimalist decorations would suit your space best but want to stick with the principles of minimalism, white walls and neutral colors are always safe bets for any area in your flats!
Wood on white
The carpentry is simple with clean lines and concealed storage so there are no protruding handles or dirty lines. Furniture in pastel cream and wood shades give a warm and comfortable feeling. A wooden display board that runs around the white wall and a similar linear television console add an otherwise dull graphical element. The renovation cost was $26,000.
What is a minimalist design?
A minimalist home design is one that focuses on having less but better things to create. 
It strives to create simplicity within your living space by removing overcrowded areas and adding clean, simple lines that will complement the overall look of your HDB flat.
Minimalist interior designs are suitable for flats with limited floor space where you want to keep the
Why choose this type of design?
Minimalist design is a popular choice among homeowners who want to make the most out of their flats while keeping things simple and functional at the same time.
With this type of decor, you'll have more freedom when it comes to decorating your home because everything is open and can be customized according to your own personal tastes.
How to apply the minimalist style with wood elements to your HDB flat.
Start by clearing out your home and removing all the clutter that you do not need. 
Next, sort out belongings and decide what to keep and what to get rid of in order to create a calm, clean space within your flats.
You can incorporate natural elements such as plants, flowers, wood elements and rocks into your living area instead of overcrowding your home with too many designs.
In addition, you can decorate your flat by simply positioning a few pieces of furniture to open up spaces within your home without cluttering it.
Conclusion:
Minimalist design for your HDB home does not limit you to a certain type of decoration. 
You can incorporate various designs and elements into one space with the use of creative placement, different colour scheme, and accessories that will create harmony with its overall look.
if you are interested in renovating and designing your HDB in Singapore please reach out to us.
Our team would be happy to work with you and provide you any consultant for your minimalist design.