The bedroom is a wholesome embodiment of your taste and comfort. While it might seem that a single-colored bedroom is a way to go, you can also experiment with two-colored interiors. But, the catch is that just as exciting dual-toned palettes can be, the colors must go well together to create an atmosphere of calm and comfort. Read on to learn more about creating the space of your dreams with the right two colour combination for bedroom walls.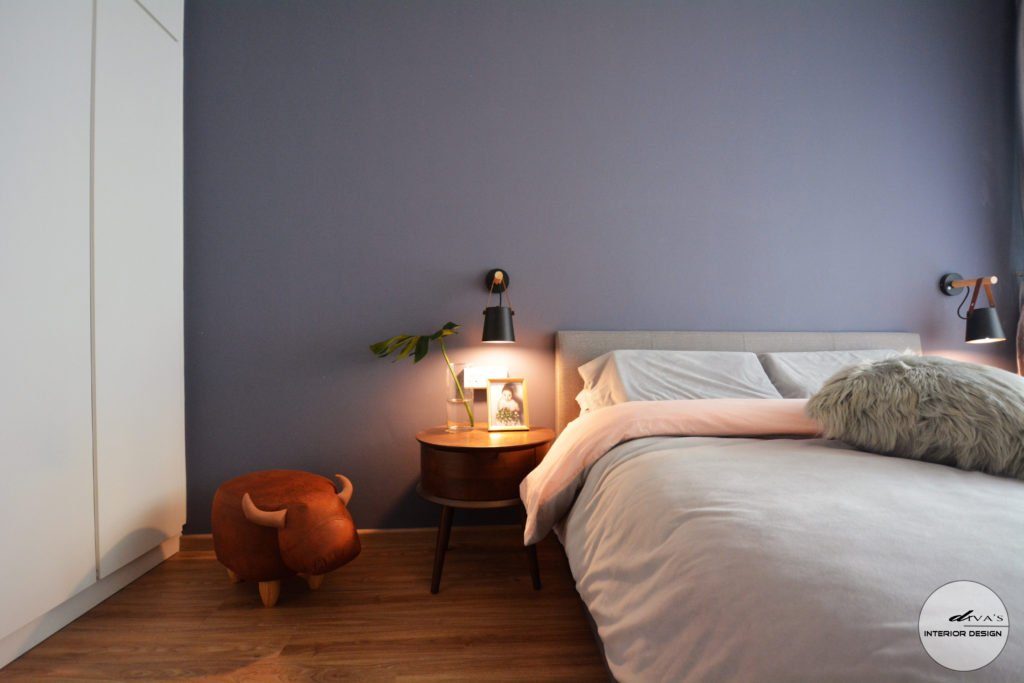 Very Earthy
The basic virtue of nature associates it with serenity. Since, the bedroom is probably the space to relax and spend a nice "me-time", earthy tones along with fresh greens are the way to go. When it comes to bedroom paint, you can experiment with muted greens or lush forest greens, and compliment them with muted earthy tones in beige, creams, warm greys, etc.
Everyday Blues
Blues are a very popular choice from the exhausting range of bedroom color ideas. Indigo is a great choice if you want to accentuate a particular wall, and to complement its depth you can go with whites and off whites. Blue is known to be calming and soothing, so it works great for active kids, working individuals, etc.
Mellow greys
One of the popular bedroom color ideas is the palette of greys. This neutral tone is a very versatile bedroom paint color and gives a rich look to space. Some people might also feel that grey rooms are dark, which they can be. The right shades of grey must be used together. They are also a hot trend in the winter color palette.
Burgundy Affair
Burgundy with Beige is a great two colour combination for bedroom walls. It creates a royal, warm aesthetic in the bedroom, which is an alluring look to aim for. The neutral hue of beige balances the deep burgundy beautifully, and together create a restful backdrop for bedrooms, especially in terms of the winter color palette.
The Classic Pastels
Bedrooms are a great place to experiment with rich and mellow colors, and pastels in this case never seem to disappoint. When picked strategically, pastels will enhance the overall vibe of your room, no matter what size it is. What's even better is that there is a wide variety of bedroom paints to choose from- Baby pink, sky blue, canary yellow, lavender, pale peach, subtle lime, etc.
Light Blue and Radiant Yellow
Everyone has their purpose, tastes, and goals when choosing a tone on the color wheel. So how do you create a bright and slightly playful feel? Using yellow is one thing that you can do. It presents joy and happiness in your bedroom. This vibrant hue is in line with the bright blue character.
Almost all types of blue can mix with yellow. But if you use a Sunkist color, try combining it with a bright turquoise but still looks subdued. These purple two colour combination for bedroom walls can inspire enthusiasm and encourage residents to be more productive.
Burgundy and Beige
Determining the tone of the bedroom must need consideration. Besides Taste, you also have to take into account how often you spend time in it. For those who are more outside, the use of the bedroom maybe just a place to rest. If so, avoid colors that are too bright because they can make the occupants unable to sleep.
One of the two colour combination for bedroom walls that you can choose is burgundy and beige. Both have a tone that is equally calm and gives peace two colour combination for bedroom walls images. This alloy will remain perfect in both dim and bright lighting. Both will still display a cool and relaxing atmosphere.
Touch of Grey
Two colour combination for bedroom walls images. In addition to white, gray is a color that fits perfectly with modern concepts.  Aside from the simple and minimalist feel, every tint degree gives the impression of luxury and spaciousness.
Therefore, using gray with various levels of color is the right choice to create a comfortable and futuristic room. 
Just mix and see the results of white two colour combination for bedroom walls. To make it look beautiful, you can create patterns on the walls using dark and light grays. However, you can also apply the color differently to each area. To put the furniture that can support this nuance, choose one that fits a modern theme. Black or white can be an alternative.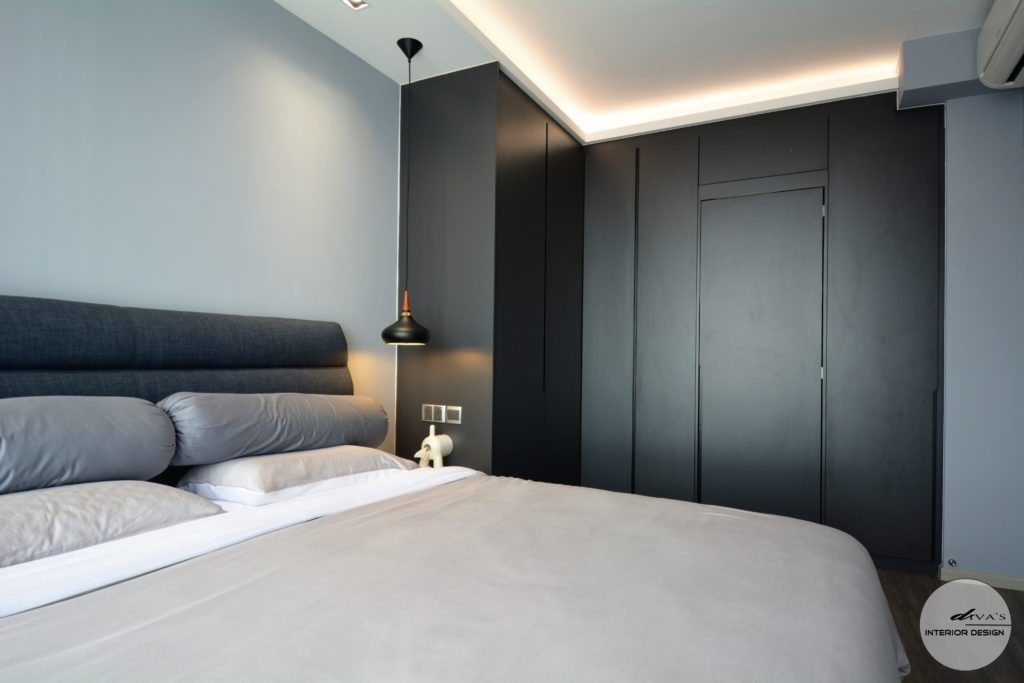 Light Brown and Army Green
Among other colors, green is indeed one of the rich variants. Uniquely, each type of tone you use will give a different feel. But overall, the tones contained are natural, beautiful, and some give a touch of calmness. Then what is the best color combination for green?
In this context, let us try to make a colour combination of light brown with army green. The two seem to complement and balance each other and emit peace and comfort nuance.
These green two colour combination for bedroom walls bring a great effect. Army green, which tends to be stiff, becomes more flexible when standing by the bright tone of brown.
The latter brings the natural nuance because of its woods tint. Combining the two can be an elegant choice of space. There are various ways to apply the two colour combination for your bedroom walls. You can use green as the dominant tone and white as a supporting one.
Lime Green and Pink
If you are the type of person who spends a lot of time in the room, this two colour combination for bedroom walls can be an option. The combination of lime green and pink can be an alternative to make you comfortable in the room. Put them wisely and you will see the amazing effect.
Lime green has a neon feel that is refreshing when you look at it. Its placement will make your room look clean, classy, ​​and full of energy. Put natural elements like plants inside the bedroom.
But if you stay in it for too long, you might get dizzy quickly because of the neon glow. 
Therefore, in pink two colour combination for bedroom walls there needs to be a neutral color that makes you feel comfortable even if you spend a long time.

Designing a room is sometimes not an easy thing because you have to consider various aspects. But if you know the theory, this will be fun. The two colour combination for bedroom walls above certainly give an idea of how to combine rooms under the purpose. Now, are you ready to explore two colour combination for walls images? Contact  Divas Interior , we provide you with a quality service that is affordable, efficient and always customized to your needs. Our team has years of experience in bedroom and two colour combination for living room walls interior design Singapore.