Have you ever wondered why the Scandinavian countries are so great? Why do they have some of the highest quality goods in the world, while still maintaining a high standard of living for their citizens? The answer is simple, really. The people of Scandinavia believe that they should enjoy their lives while being mindful of the things that matter in life. The Nordic style is all about balance, which is a perfect approach to the design of your home. 
Scandinavian style has quickly become the new 'in' trend in home decor. But it's not as hard as you think to bring the look of the Scandinavian style into your own bedroom. Once you understand what it is about the Scandinavian style that makes it so desirable, you'll see that you can bring that look into your own home for less than you might think. I'm going to show you how to use just a few pieces of furniture to bring the
Scandinavian look into your bedroom.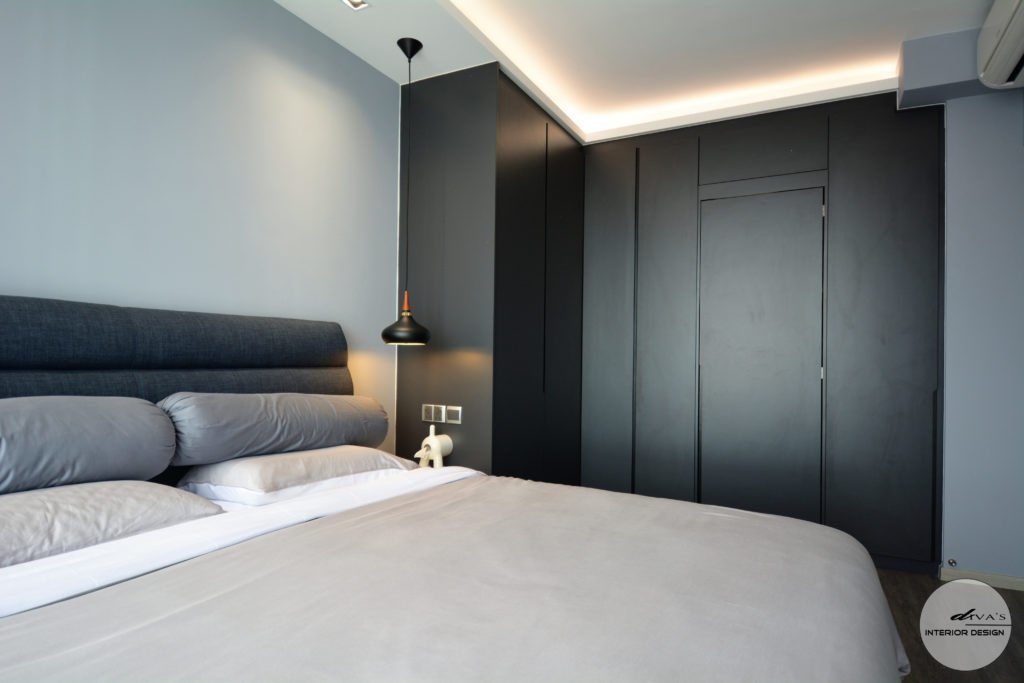 What is Scandinavian Interior Design?
Hygge, or "cosy togetherness," as the Danes put it, is the original idea of making a comfortable environment while taking pleasure in life. Scandinavian design is renowned for its elegance, simplicity, and ability to mix beauty and functionality. It's simple, minimalist approach to multipurpose and adaptable designs is ideal for Singaporean designers and homeowners. 
Scandinavian design is a fantastic way to add a touch of elegance and make the most of your bedroom spaces, whether it be your living room or bedroom. It is all about clean lines, sleek deco, light clutter-free bedrooms, ample use of wood, lovely elements of nature, and neutral tones. By adopting Scandinavian design, which emphasizes only the necessities and strikes the ideal balance between minimalist and contemporary aesthetics, you may achieve a simple and clutter-free home interior.
Important Elements for Bedroom Scandinavian Design
You should be aware that the hygge idea emphasizes functionality over complexity and richness. For individuals who want to preserve bedroom space and have a home that is useful and simple to manage, this is a warm concept. A HDB or condominium with Scandinavian design will probably give the impression that your property is much larger than it actually is. Here are some things to think about when designing any bedroom space in your house in a Scandinavian style, whether it be your living room, kitchen, or bedroom.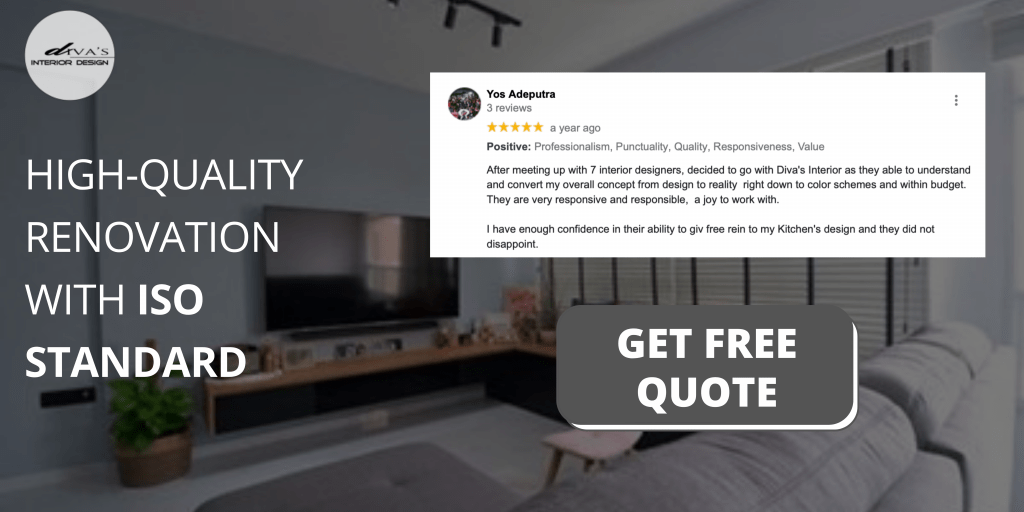 Simplicity
There are numerous reasons to keep your home tidy and free of clutter. Even though you live in a 5-room HDB, you want to conserve as much bedroom space as you can. A Scandinavian 5-room HDB design will prioritize simplicity above all else in this aspect. 
Eliminating all the junk you don't need is a wise strategy to adopt the idea. Any piece of furniture or decoration that you rarely use or that does not organically match with the rest of the interior can now be stored. In this manner, you'll allow in the most air and light to visibly enlarge the Scandinavian interior of your bedroom.
Wooden Elements
The primary component of every Scandinavian interior design is wood. It all revolves on the use of wood, which is used in flooring, kitchen counters, furniture, and ornamental items. In other words, concentrating on anything else would be a mistake. 
Since the Scandinavians are known for their love of the outdoors, the Nordic hygge lifestyle is mostly related to the country's magnificent mountains and evergreen woods. So it comes as no surprise that wood is a common material in this home design. Pick light-colored stable wood varieties like birch, spruce, or pine. As an alternative, you might choose white-painted MDF as a more affordable choice.
Aesthetics in Architecture
You'll never be able to equal the architecture of Nordic capitals like Stockholm and Copenhagen. These Scandinavian cities have numerous centuries-old historical structures. Typically, they have high ceilings, big windows, and magnificent, ornate elements like paneling, moldings, and antique stoves. 
You can still use some of the ideas to further enhance the Nordic vibes in your HDB or condo with a Scandinavian bedroom design. Try to combine all of those elaborate details with comfortable, contemporary furnishings. You'll notice the startling contrast they make when you add warm materials.
Create an Airy Ambiance
Understanding the core idea and philosophy underlying the 4-room HDB interior design style is essential. You must realize that simplicity in this regard is found in the details or in their absence. Here, the phrase "creating an airy interior" literally means "maximizing the breathing area of your interior." Scandinavian design focuses on improving your bedroom spaces without adding extra clutter.
Avoid purchasing large furniture and instead go for sensible, space-saving options. Selecting raised furniture with light-weight frames and designs is a smart place to start. To further increase the sense of space in your home, put each piece of furniture with purpose and leave an ample bedroom between them. To complete the style, just a few items would be sufficient. For best results, paint the walls a neutral color and finish with paper lampshades.
Hardwood Flooring
If you ever come across a flat with carpeting, you know it isn't an actual HDB Scandinavian interior. The answer is straightforward: Scandinavian design rarely employs carpets as a flooring option. Instead, hardwood is favored and is the most popular type of flooring. Homes in the Scandinavian region are frequently decorated with muted hues and bare wood floors. 
To reflect the idea of Nordic culture and beautifully complete the Scandinavian design, complement your flooring with some special rugs in neutral tones. If purchasing hardwood is out of your price range, you can always choose herringbone parquet or even laminates. In either case, installing this type of flooring throughout your HDB apartment is safe. Your restroom is the one place where you are allowed to break the rule. You should wager on tiles or a less expensive vinyl flooring alternative there. 
Bring Natural Light in
During the lengthy winters, the Nordic countries face long stretches of darkness. Lighting is therefore a crucial component in Scandinavian design. To get as much natural light into the bedroom as possible, utilize large windows with clear glass. The bedroom appears larger and has more warmth and visibility thanks to the abundance of natural light.
Floor-to-ceiling curtains can add layers of texture and complexity to your bedroom while keeping the design streamlined and simple to match the warm ambiance. To avoid blocking any natural light, choose sheer curtains in soft pastel colors. You may have some quiet time with your favorite books or a cup of coffee by setting up a nook right next to the windows.
Natural lighting can be perfectly complemented by overlaying artificial illumination. Consider lighting options like wall sconces, floor lamps, table lamps, and pendant lights that go with the rest of your decor. It all depends on the type of lighting that you choose and finds to be effective, with the main objective being to increase visibility and warmth.
Textiles Made with Natural Materials
The main tenet of Scandinavian bedroom design is to create cozy, warm environments. Adding fabrics to your bedroom space to bring warmth and diverse textures is one way to make it seem cozier. They might be the piece that's missing to bring out the harmony between natural materials and the coziness of hygge. 
Wool, cotton, or wrinkled linen textiles are best for achieving the look of a Nordic interior. Additionally, you can try with velvet duvet covers or bedspreads. Just be sure to stay away from glossy silks and satins. After all, subtle elegance is what you're going for. To achieve a seamless transition of textures and colors, don't forget to match everything to the rest of your décor.
You can take it a step further by including animal pelts or hides, ideally sheepskins. To provide a soft landing area for your feet in the morning, spread them out beside your bed or drape them over the back of a chair. Utilizing quilts and woven wall hangings as works of art is a wonderful idea as well. To avoid overwhelming it and making it seem like you are trying too hard, try not to include too many Scandinavian bedroom décor components into a bedroom.
Embrace Nature
Last but not least, bringing some natural elements into your home, such as indoor plants, is essential for giving it a truly Scandinavian feel. Fresh flowers or natural plants kept indoors enhance the aesthetic appeal of your living areas and are also good for your mental health. As working from home has become more and more common, one of the best ways to appreciate nature and keep sane is to fill your home with plants.
Indoor plants carefully positioned throughout your home can enhance the light, airy feel of a Scandinavian design. Of course, you shouldn't overdo the plants in a small bedroom space; three or four are more than enough. Remember that the plants' primary function is to beautify your home's interior and fill in any vacant bedroom spaces, such as nooks or corners. Otherwise, you run the risk of turning your home into a full-on jungle, which usually results in greater clutter and deviates from Scandinavian design ideals.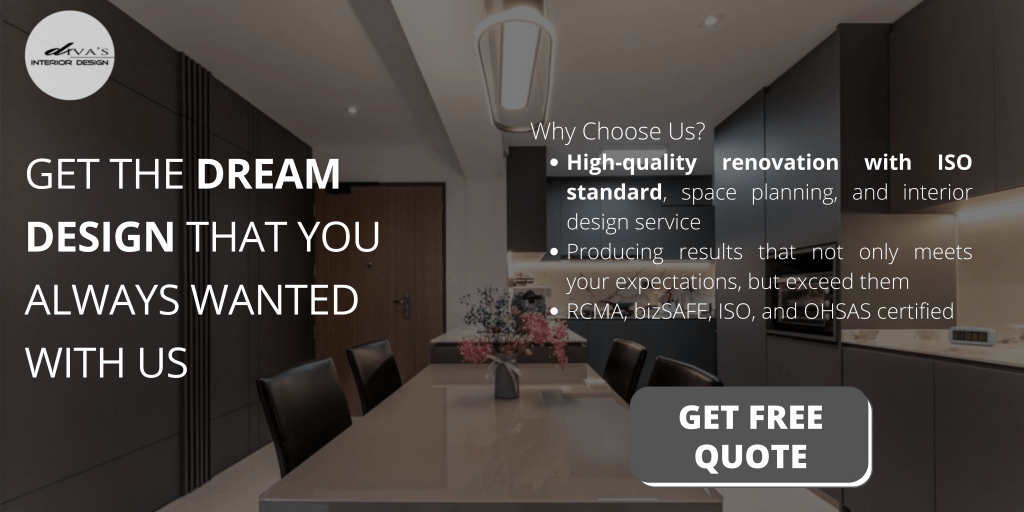 If you are looking for a Scandinavian bedroom interior design, Diva's Interior is the answer for you! If you are looking for a cozy yet functional bedroom, then the home you choose should be the best in every way. Your home should look good, but it also should feel good.
Diva's Interior ISO 9001:2008 certification
Diva's Interior ISO 9001:2008 certification is the international standard for quality management systems for companies and organizations. It is recognized worldwide as the quality management system which best assures and provides the highest level of quality services. Not only that, we also offers:
High-quality renovation with ISO standard

, space planning, and interior design service

Producing results that not only meets your expectations, but exceed them

We value transparency and quality over quantity, and strive to make the otherwise stressful home renovation journey as smooth sailing as possible

RCMA, bizSAFE, ISO, and OHSAS certified
Get the dream design that you always wanted with us. Contact us here for more information.