Renovating a house is not as easy as spending money and then you just leave it to the contractor or interior design company. On the other hand, there may be a building owner who is too difficult to trust or even find a reliable interior design firm.
So, he takes an extreme step by making his notes about what he needs to overhaul the house thoroughly and going to the vendors who sell the required materials himself. This has a high risk of causing an unexpected amount of cost.
That's when you start thinking about coming to an interior design firm that can provide renovation quotations in Singapore.
How Important Is The Renovation Quotation Singapore For Building Owner?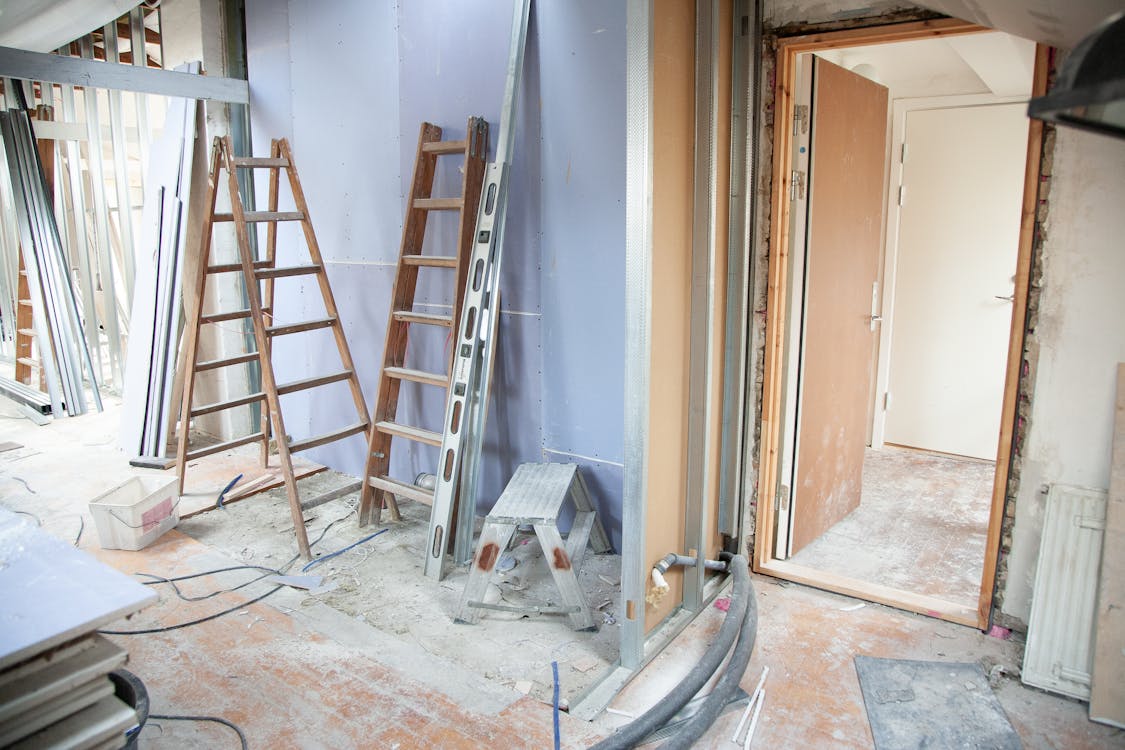 Many customers think that renovation quotation Singapore is only the price detail of one's home renovation that the customer must pay to the contractor or interior design firm. This renovation quotation Singapore is more than that.
Just like by the time you decide to renovate an HDB flat, the Singapore HDB renovation quotation will be issued by the interior design company. In the quotation, there is a personal data column of potential clients, type of property, property details, the form of the renovation project, approval letter for renovation, address of renovation to key return due date before renovation.
Sometimes you can find a free renovation quotation in Singapore on the website of an interior design firm. One of the leading interior design firms on Tradehub 21, Diva's Interior Design, provides free quotations for its website visitors. You can learn the renovation quotation sample Singapore on the website, too.
The renovation quotation Singapore is very important. So, you must provide precise and accurate information. We hope your home renovation project runs successfully without any obstacles.
Fatal Obstacle Faced By Customers When Renovating A House
Even though you have received a renovation quotation in Singapore from an interior designer firm or contractor, sometimes additional costs appear on the surface in the middle of a renovation project. It is the fatal obstacle that the customers often face.
The question about how much renovation cost in Singapore appears every time the customers realize that they have been trapped in that fatal obstacle. When you're looking for the answer in general, you may come across numbers ranging from $50000 to $100000. However, if you ask an interior design specialist, the answer will vary depending on the type of the property, the area of renovation, the use of materials, and the design.
The average cost of home renovation
The table below will show the average cost of home renovation according to the common design type.
| | | | | |
| --- | --- | --- | --- | --- |
| Style | Average cost HDB | Average cost condo | Average cost landed | Average cost/squaremeter |
| Modern | S$61,000 | S$79,000 | S$424,000 | S$520 |
| Contemporary | S$72,550 | S$78,157 | S$658,110 | S$574 |
| Minimalist | S$62,577 | S$75,110 | S$359,100 | S$559 |
| Traditional | S$46,980 | S$71,660 | S$218,892 | S$555 |
| Industrial | S$55,091 | S$774,275 | S$137,221 | S$507 |
| Eclectic | S$699,335 | S$75,673 | S$368,455 | S$610 |
| Vintage | S$89,666 | S$80,601 | S$52,000 | S$751 |
| Transitional | S$58,553 | S$81,980 | S$190,100 | S$625 |
| Scandinavian | S$55,550 | S$101,444 | S$358,220 | S$490 |
3 Additional Costs
All the renovation quotation Singapore costs above sometimes do not cover all renovation work. You need to pay for additional costs beyond your mind. The additional costs could be in the thousands of dollars.
Do you have to double-check whether the budget you deposit to the interior design firm after the renovation quotation Singapore form is filled in includes the following costs?
Electrical work. The cost for this work is often not included in the quotation. You can be asked for $1000 to $2000 for electricity work. Starting from buying power sockets, cables, to technicians fee. In the Singapore HDB renovation quotation, it is often not explained that the cost of hiding cables in 4 bedrooms flat can be over 500 dollars.
Lighting work. You may be charged an additional cost of up to $3000 for lighting and bathroom. If you use a pendant lamp, you will be charged $20 per lamp. Then, it will cost $5 per one LED strip. Meanwhile, the cost of bathroom fixtures such as towel slats, sinks, partition, and lamps can cost more than 600 dollars.
Pipework. The additional plumbing costs can be as high as $1000 to hire a technician who can connect all the pipes to newly installed equipment such as sinks and water heater.
One way to avoid additional costs like the one above is by choosing a trusted best interior design firm that will provide an appropriate service package for the hidden costs behind the renovation quotation Singapore offered. Diva's Interior Design which places great importance on quality has a Custome Package as the best service where customers can see transparently all the costs required for a project to renovate their property.
The Best Singapore Interior Design Award Winner also has dozens of awesome designs that can be tailored to the design of yours and of course it won't burden you with a budget. Do not hesitate to visit Diva's Interior website to get a renovation quotation in Singapore that makes you comfortable.