We all know that modern design is a lot more than just the latest trends. It's also about making your home feel like a perfect extension of your personality and lifestyle, as well as being environmentally friendly.
So what better way to modernize your space then with modern dining chairs? With options ranging from traditional wooden or metal frames, to more modern plastic and upholstered options, there are modern dining chairs for every style preference. Plus they're so easy to match with any table!
Here are some Design Ideas to get you started:
Kartell Masters Styles Chair
The iconic profiles of three famous chairs – the Series 7 by Jacobsen, the Tulip Armchair by Saarinen, and the Eiffel Chair by Eames – are combined in this strong conversation starter for design fans. This exact replica comes in black, grey, red, white, and bright green.
About A Chair by Hee Welling
These room decor ideas chic chairs would look great in any Scandinavian-inspired room. The shell comes in every color of the rainbow, including a selection of subdued pastels, and the legs come in classic soaped oak or black lacquer.
Eames Style Dining Chair
The Eames Molded Plastic Chair, created in 1950, is a timeless and well-loved design. Because of the chair's popularity, production continues to this day, but thankfully, there are a wide variety of replicas available for anyone looking for affordable modern dining chairs.
Eames Style Leather Dining Chair
It's difficult to find a reasonably priced leather dining chair, but these Eames lookalikes use realistic faux materials to keep costs low. These would be a lovely addition to a mid-century modern home.
Eames Style Molded Plastic Eiffel Armchair
These are one of the few modern plastic dining chairs with arms that are both comfortable and versatile. These are based on Eames' design and feature the iconic Eiffel Tower base. The shell comes in a variety of bright colors, whereas the original comes in a more muted palette.
Panton S Style Chair
The Panton S, a sculpture in its own right, is a truly iconic piece for design fans looking for something a little out of the ordinary. This reproduction is available in the following colors: black, blue, apple green, orange, red, and white.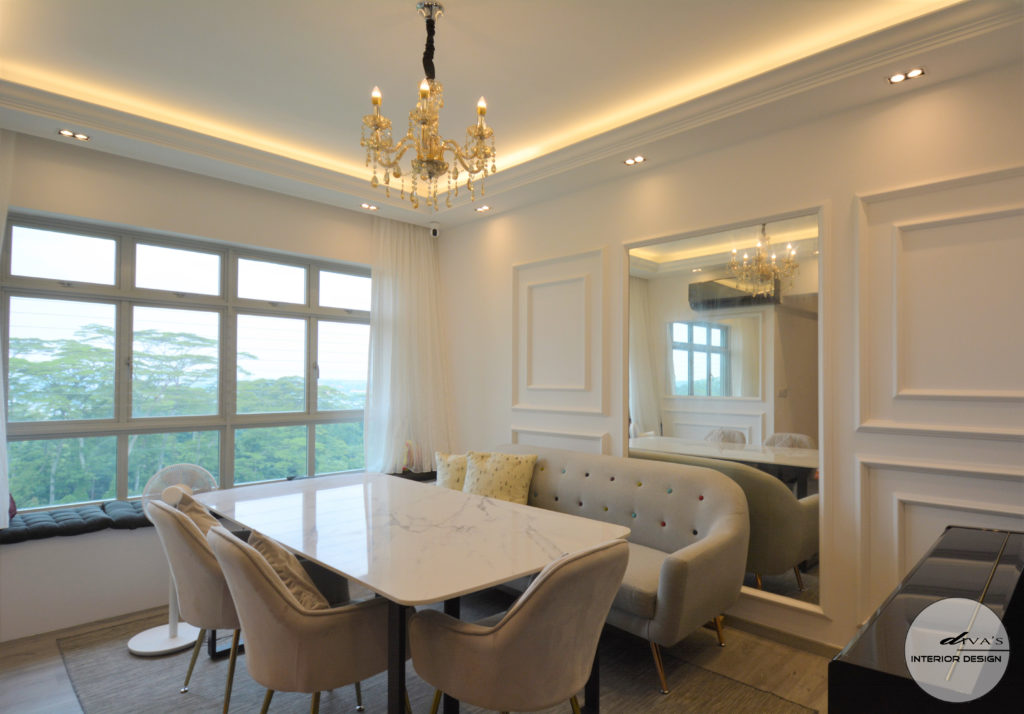 Wegner Wishbone Style Chair 
This Wishbone replica is made of high-quality materials, including solid beech wood and a stylish rope seat. It comes in five different colors and two different types of wood.
Wegner Elbow Style Chair
Simple mid-century modern dining chairs are difficult to go wrong with. These are a recreation of another Wegner classic, their form simple and versatile to suit a variety of interior decor styles – even better, the low back can streamline the aesthetic of the entire dining room because the chairs are unlikely to stick up above the table's height.
Wegner CH33 Style Chair
Gorgeous! The CH33 is another well-known Wegner design that has become more affordable thanks to high-quality reproductions like these. Seating is available in beige fabric or black faux leather, both of which are fantastically understated and ideal for clean contemporary dining arrangements. These chairs are based on a mid-century design, but they are timeless.

Conclusion
Modern dining chairs are a great way to modernize your home. They come in many styles, colors and materials so you can find one that matches the rest of your decor perfectly. Modern design is more than just trends; it's about making your space feel like an extension of yourself and being environmentally friendly. These modern dining chairs will help you do both! This article goes over some modern designs for modern dining room furniture with links to purchase these items online if interested.
What style would look best in your home? Let us know what we should write next or send us a comment below and we'll get started on our next post right away!