Inspiration isn't only found outside of your home. You can create an inspirational environment right in your bedroom by utilizing design ideas and decor. Take the time to create a wall in your bedroom that has a specific theme or color scheme that gives you inspiration when you get tired and just want to relax. You can create this beautiful piece of art yourself by picking out different frames and hanging them around your room.
Platform Bed
It is easy to understand why platform beds have grown in popularity. They provide space-saving features and a ton of adaptable storage space thanks to their elevated height and construction, and they also bring a distinctive distinctiveness and streamlined design for a tidy and contemporary bedroom décor. 
Platform beds can be changed to suit your preferences and requirements. Without the need of any additional boundaries, the elevated platform aids in physically separating the area while visually adding another dimension. By including integrated lighting, bookshelves, and fashionable curtains to balance out the design and create a cohesive look in your bedroom, you may add a touch of modernism to it.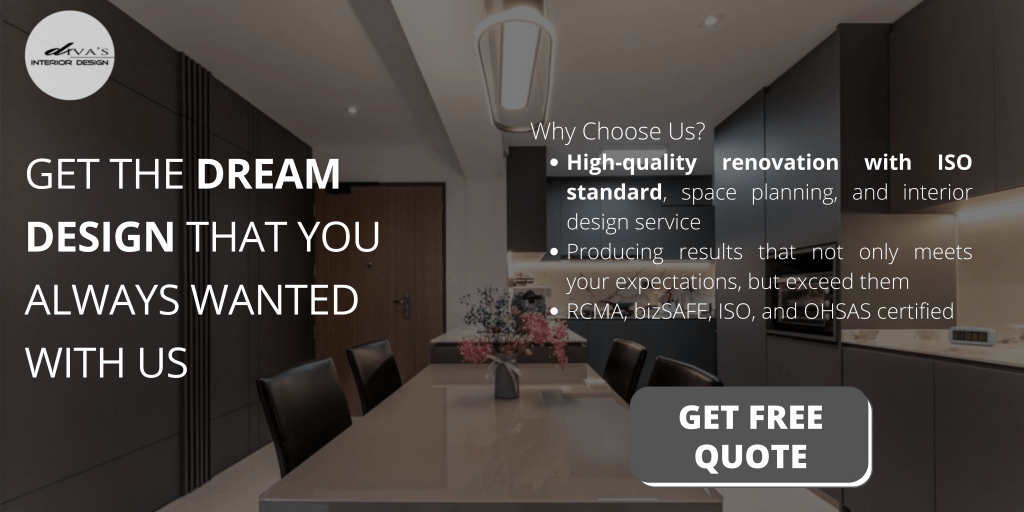 Deep And Dark Colors Bedroom Wall
A bedroom with a deep, dark color scheme produces a dramatic, elegant, and beautiful ambiance that is ideal for a good night's sleep. Colors like deep teal, blue, mauve, and mahogany portray a sense of lavishness and grandeur while yet being stylish and elegant, taking advantage of the lack of light. 
Complementing dark colors with bright ones will make them stand out more against darker walls compared to lighter-colored walls, giving the room a new sense of personality. By adding gorgeous complementary carpeting, contemporary lighting options, and coordinating accessories, you may further improve the bedroom's appearance and give it a more opulent and fashionable feel.
Comfortable Nook
Having enough room to play and experiment with the interior design may be a blessing. Including a cozy seating space or relaxation area in your bedroom is one method to improve it. The perfect location for this is beneath the window so that you may read or unwind in the sitting area while admiring the vista outside. This nook can be created as a platform or as a bench that is made more cozy by the addition of numerous cushions and pillows.
Take a look at the bedroom from a 4-room HDB resale that we designed in the image below. The room includes a platform bed, and a second platform has been built near the window to make a cozy nook. The area is large enough for you to comfortably lay down and unwind while taking in the outside scenery and the fresh air. To complete the inviting and cozy setting, place a bookcase next to this corner.
Open Shelves Cupboards
The lack of space can be one of the main limitations you face when remodeling your bedroom. This is particularly true in Singapore, where BTO and HDB apartments are getting smaller and smaller as time goes on. Although a bedroom should have enough area for closets or wardrobes, you could worry that doing so will make the space appear even cramped and small. Making the most of vertical space and installing innovative shelf solutions in your bedroom is one way to deal with this issue.
It makes reasonable use some of this space for storage since the bed is the largest piece of furniture in the bedroom. Build an overbed storage system and incorporate it into your headboard if you want to make the most of the vertical space above your bed. Of course, you should use shelving that complements your Singapore interior design. Otherwise, you run the danger of ruining your bedroom's interior design aims by installing bulky shelves and cabinets. The headboard of the bed will act as the focal point of the room and complete its fashionable appearance if it has an open area for you to keep and show your prized collectibles.
Light Up Your Bedroom 
If money is tight and you are unable to completely renovate your bedroom, think about adding and experimenting with different types of lighting instead! Changing your lighting is a lot more affordable option to entirely modify the look of your space than replacing all of your furniture, walls, and flooring with a full remodel. Making the most of your available space requires careful consideration of your lighting options.
Recessed lighting is another option for enhancing the elegance and decor of your bedroom in addition to natural light. It offers both ambient and general lighting, producing a highly dramatic impact that enhances and enhances the overall appearance of the bedroom in the best way possible. It provides a softer light while also giving the impression that the room is larger than it actually is. Particularly useful for bedrooms in BTOs or HDBs with constrained space. Recessed lights can be added behind the headboard or under the mattress. A few ceiling spotlights or accent lights combined with recessed lighting will provide the room a general illumination.
Bed Linen And Curtains
Increase the ante by giving the bedroom a royal and opulent atmosphere by introducing numerous luxury components into the décor. Use soft blankets and bed linens that exude elegance and style. To create a space that exudes modern refinement, pair them with ornate draperies and dark colored walls. Diverse lighting fixtures, such spotlights and recessed lighting, provide drama and mood to the room to give it more depth. You can accomplish the regal, luxurious aesthetic without going crazy by keeping the other components straightforward and modest.
Dress Up Your Walls
You have a lot of options for how to decorate your walls, so the more creatively you can think, the better. Any bedroom looks better as soon as a table lamp is added to the bedside table. They add an additional source of lighting without taking up any room on the side tables or the floor. Your bedroom will seem significantly different when they are combined with the addition of lovely wall hangings without incurring any significant renovation costs! 
Where the bedroom appears to be full of life and personality thanks to the elegant table lamps and wall paintings hanging above the bed. Stylish accent pieces revitalize the entire bedroom by showcasing your sense of style and taste.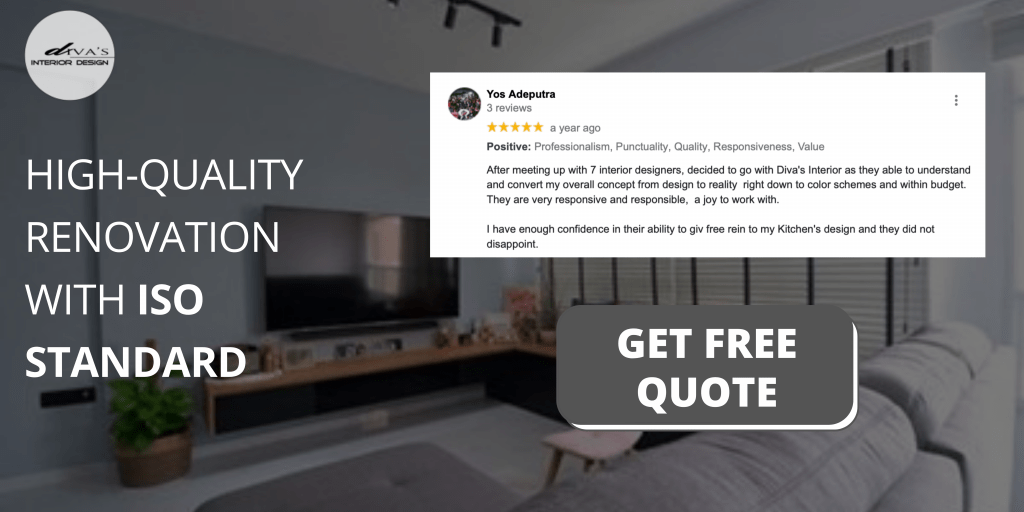 If you are looking for a bedroom wall design for your home, Diva's Interior is the answer for you! If you are looking for a cozy yet functional place to live, then the home you choose should be the best in every way. Your home should look good, but it also should feel good.
Diva's Interior ISO 9001:2008 certification
Diva's Interior ISO 9001:2008 certification is the international standard for quality management systems for companies and organizations. It is recognized worldwide as the quality management system which best assures and provides the highest level of quality services. Not only that, we also offers:
High-quality renovation with ISO standard

, space planning, and interior design service

Producing results that not only meets your expectations, but exceed them

We value transparency and quality over quantity, and strive to make the otherwise stressful home renovation journey as smooth sailing as possible

RCMA, bizSAFE, ISO, and OHSAS certified
Get the dream design that you always wanted with us. Contact us here for more information.