We rarely think about it, but doors provide excellent safety, convenience, and privacy. Imagine not having a front door in your home or bedroom to secure them while you sleep or take a shower in the bathroom. It will soon become apparent how important they are.
That is why you should start to enhance your bedroom. You should pay more attention to the doors. Doors are essential to make your bedroom more stylish. The bedroom doors type that you can choose from in Singapore is Classic, Nyatoh, Veneer, and Laminate. These bedroom doors will help you make your room more comfortable and attractive.
Here are some helpful guides to choosing the best bedroom door Singapore for your bedroom:
Types of bedroom doors
Classic doors
Classic doors are made of medium-density fiberboard (MDF) or compressed board using sawdust and other recycled materials. It can be made into a variety of different shapes and sizes. If you are looking for a durable and attractive door, consider using the Medium Density Fiberboard (MDF). This material is solid and sturdy, yet it looks like natural wood. The medium-density fiberboard is made from recycled paper products re-mixed with sawdust and other materials to create a composite product.
Veneer plywood doors
Plywood is made from thin layers of wood. Wood-Veneer is laminated to plywood. It's one of the most common types of wood. The thickness of the plywood could be 5mm, 6mm, or any other thickness.
Laminate doors
The door is pressed with 3mm plywood and has a 1mm high-pressure laminate layer on it. The design of the bedroom door is known for its scratch and heat resistance. If customers want solid core or semi-solid doors for their bedroom, they can decide.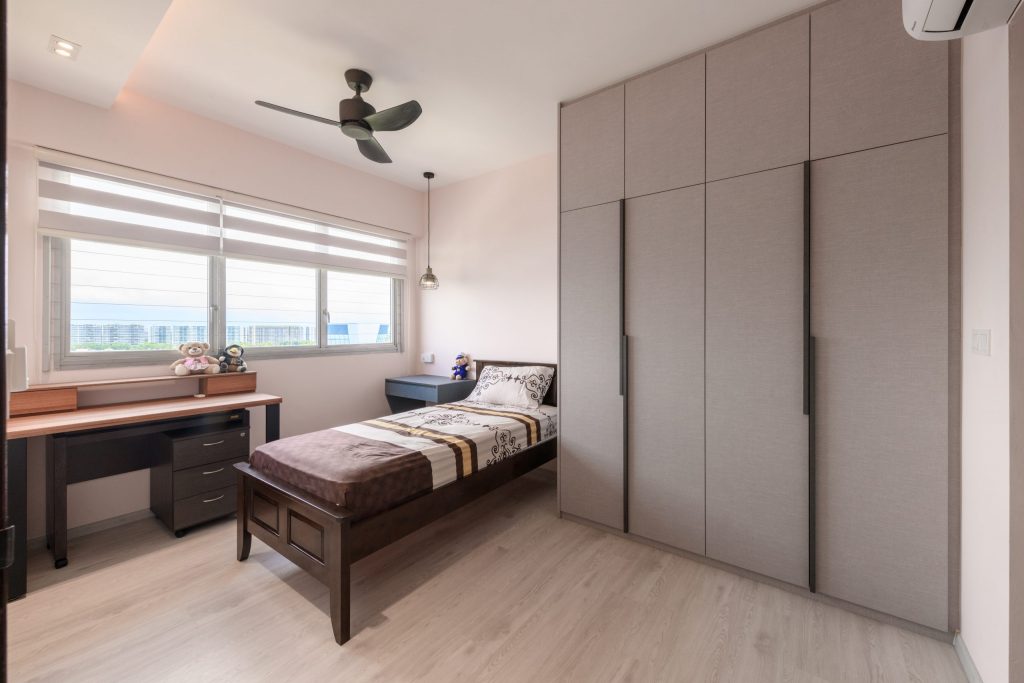 Bedroom door design ideas
Using pocket doors as a bedroom partition
Pocket sliding doors tend to take up less space than hinged doors. The fixtures are perfect for partitioned passageways. They are a great choice if you are looking for some privacy in your home and want to keep the interior open.
Bedroom door with a cat flap
The design is perfect for homes with pets, and the door is made to match the interiors. A slight push flap is installed at the base of a bedroom door that keeps with the minimalist aesthetic of the surroundings while adding a discreet entrance and exit for a sleek Siamese cat.
Round-headed bedroom door
A beautiful round-headed bedroom door will take your bedroom to a more excellent place. If you've ever been in a house with a wooden bedroom door Singapore, you'll know how beautiful it looks. The circular shape of this wooden door is timeless and stunning. For any space, this door is a great choice. If you're looking for a beautiful yet straightforward door design for your bedroom, this is it!
Bedroom door measurement
Most Singaporeans live in HDB flats. Each flat has a specific size and height for the rooms inside. The size of the doors that you use for your house varies. Don't forget to measure your bedroom doorways. If you're looking to buy a new HDB front door, you can ask your contractor or use a measuring tape.
HDB flat measurement: the measurement of the door would be 33" and 84" in length and height, respectively.
BTO flat measurement: the size of the door frame is slightly bigger, at 36" and 84" respectively.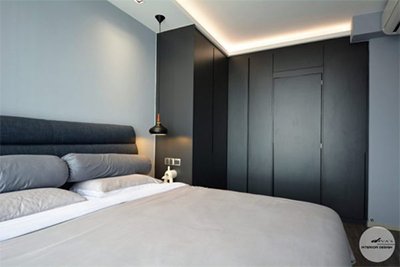 Bedroom door Singapore price
Typically ranges between $230-$700.
Some popular bedroom door materials are glass, aluminium, and uPVC.
A classic bedroom door price is between $480 and $688, while the price of a solid bedroom door is about $240. Bedroom doors are one of the most used in a house, and there is no shortage of door styles.
The more common ones are
| | |
| --- | --- |
| Type of Bedroom Door | Price Range |
| Solid laminate bedroom door | $280 – $600 |
| Veneer bedroom door | $320 – $1,200 |
| Classic bedroom door | $300 – $650 |

Get your perfect bedroom door with SHE Interior.
When choosing bedroom doors, consider how they will fit into your overall design scheme, and then narrow your choices down to a couple of options you like. Make sure that you choose bedroom doors that are appropriate for your space and those that look good in your home!
With the help of an experienced guide, Diva's Interior, choosing your bedroom door for your apartment in Singapore has never been easier. What are you waiting for? Visit us here.