Office renovations in Singapore are now common among young businessmen and entrepreneurs. Often Renovation office designs are purposely made into a comfortable gathering room with no boundaries to make the office space less formal and less stressful. There is a reason why some business owners are paying attention to the interior design of the offices, the main reason is to make the office feels like home.
As the modern society are now spending more time in their office compared to their houses, the office is not only a place to work but also to meet your friends. Understandably, Renovation contractors are now also paying attention to this trend because in near future there is the possibility that an office will be made more borderless and more attractive to help the white collars stay in the office.
The price for office renovation ranges from low to high, depending on how you want to change the look of your new office as well as the space that you have. If you only have a small office space for 5 to 10 people, then the required cost might be less than $10000.
Some Best office renovation contractors classified the price of office renovation based on how large the space that you have or the office and the complexities of the layout. When we think about office Commercial renovation, it is not only about repainting the wall and replacing the floor, it also includes electrical furnishing, plumbing needs, consulting fee, and the heavy work stat that makes the price varied.
How Do I Renovate My Office?
There are many steps that you need to consider when you are thinking of renovating your office, it is not only about how to find an affordable office renovation contractor to deal with your request. In renovating the office, the first thing that you have to do is to ask your employee about the renovation plan and if possible, you also need to ask for ideas or advice from your employee because they are the people who spend most of the time in the office.
In choosing the design, you also need to pay attention to the work behaviour in your office, will you require an open meeting hall or an enclosed one, does the work on your office need continuous interactions or does it have to be completed as an individual task.
You also need to pay attention to the surrounding area to make comfortable office space, is it a noisy busy street? Or it is around calm and quiet housing.
After considering both internal and external factors that relate to the office renovation then you might start to think of contacting the Office contractors for Commercial office renovation.
How Long Renovation Take In Singapore?
It depends on the complexities of the design and the space you have, the more complex the design that you have in mind means more money that you need to spend as well as more time it needs to be completed. For a Small office renovation, the cost and the time are not consuming so you might only need a few weeks off.
However, it will be different if you have a large space to cover. You might need to rent a temporary office before moving out to the new office.
Why Do You Need To Renovate The Office?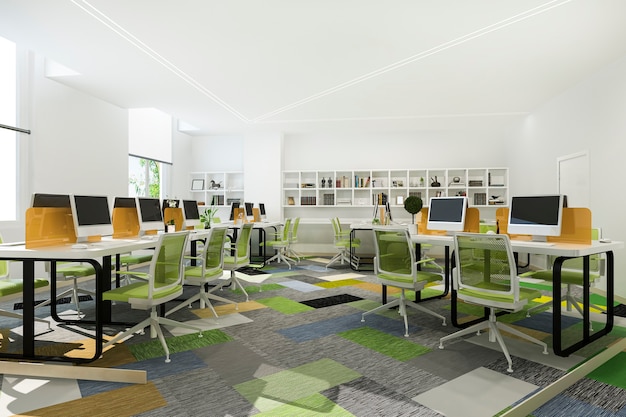 There are a lot of reasons why office renovation is required. First, your office has a too old design which is no longer suitable for the current employee. There are times when the renovation is conducted when the office has an incomplete layout to support daily activities or when the office is too dark and requires more opening.
Some company owners also decide to renovate the office to boost their employer's mood and creativity like what is done by Google. You can also renovate the office when you think that the current space is not suitable for an office, especially if you decide to use your home space for business.
Are you still confuse about the office renovation ideas and cost? Try to contact Divasinterior for further information. We have varied customer package and services that you can choose from. our previous award and achievement is your assurance of our performance.