The bedroom is the heart of the home. It becomes one of the most important areas. It is the place where you sleep, relax, and find comfort after a long day of work or other tiring activities outside. That is why you need to arrange your interior with the best Singapore bedroom design ideas to create an ambience of modernity and comfortness.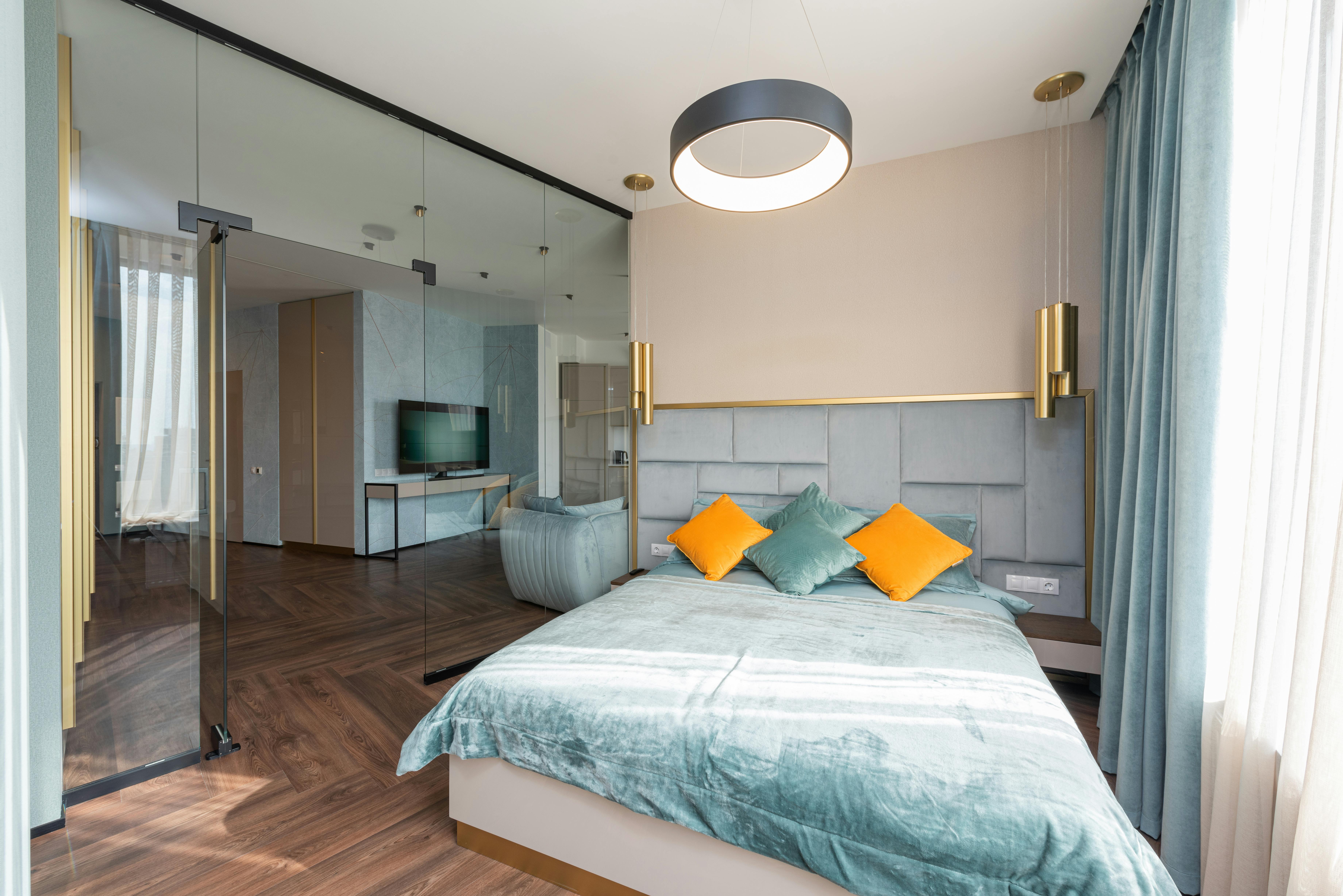 Especially for HDB bedroom design or HDB master bedroom design, you can apply some Singapore small bedroom ideas under 00, so that your renovation can match up to your expectations. Designing the interior of a small space is kind of tricky. You need to consider the useful furniture and to make your room look comfortable enough with more economical costs.
Take an example of 4-room HDB bedroom design ideas, you will need to pay attention to the details, not only the furniture, but accessories such as wall painting, and others. The point is to create a comfy layout and bring the most optimal function of every piece of furniture inside the bedroom.
What Should Be Considered To Create Modern Singapore Small Bedroom Design?
Looking for small HDB room ideas or any small bedroom ideas? Here are a few tips that can be added up to your consideration!
Unique Paint and Accent Lighting
First step, be more bold and creative with color! For example, you can apply a forest green accent that establishes an earthy touch to the design. Bright colors are recommended rather than darker shade. But, if you prefer your room to be dark, add a light color for curtains, furniture, or even wall borders. However, you can still use your favorite dark shades with stunning bright-colored furniture.
Accent lights are necessary accessories. Especially for HDB small bedroom design Singapore ideas with dark shades, you can add accent lights to the feature wall that will make the room stand-out. Also, pendant lights can frame the wall if you do not want to add any table lamp.
Geometric Shapes at Hdb master bedroom design, Why Not?
For example, you want to renovate an HDB master bedroom design. You can add geometric shapes such as a framing circle or abstract shapes to your wall design. Do not hesitate to put it on as a finishing touch. It makes your room become more aesthetic and eccentric.
Functional Feature Wall in Your Hdb master bedroom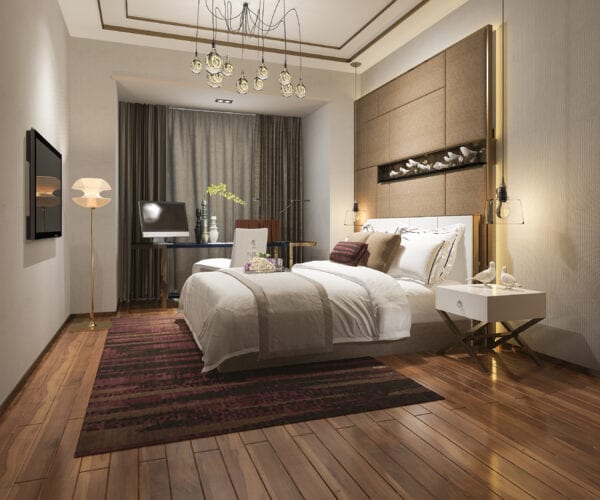 Want to make your wall be more functional? Segregate the spaces with a feature wall! This will project a partition that segregates the sleeping and the vanity areas. You can also make this as a photo display or little space for small stuff.
Use Large Windows or Big Mirrors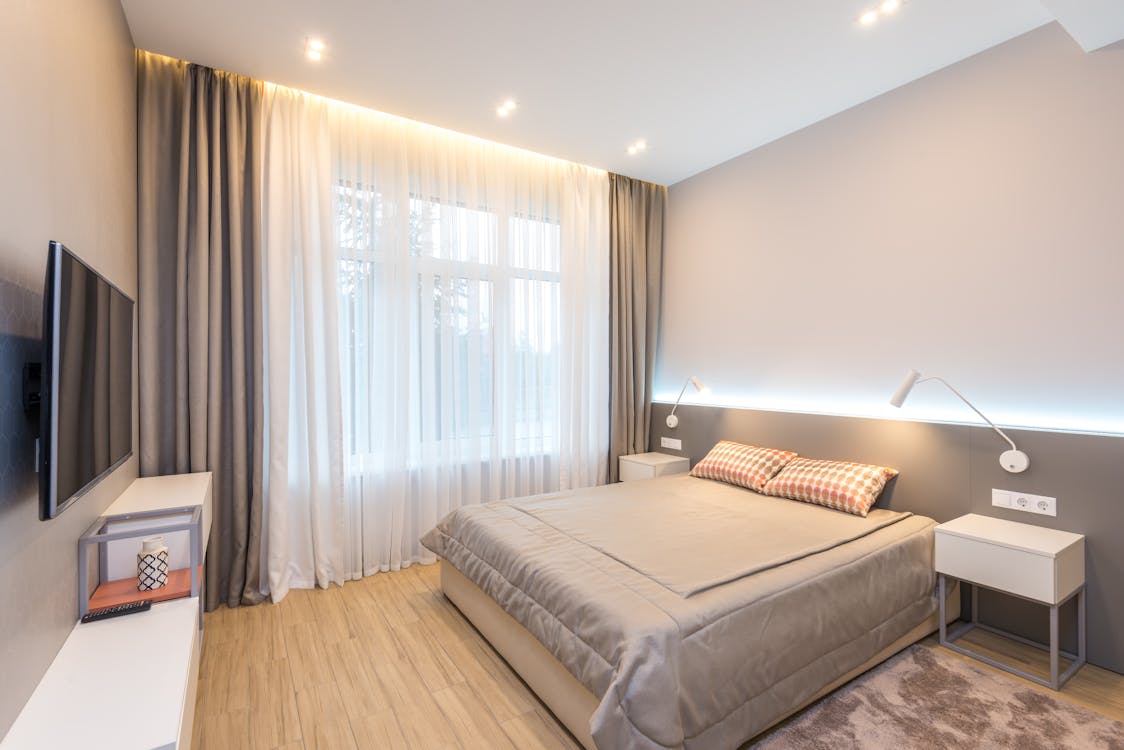 Consider using large windows for your small bedroom ideas! These will maximize the lighting. If you are tired of a long-day, just open your curtains and see the outside view from large windows, and you will feel fresh! It is better if you add some plants to make your room more into 'nature.'
If there is not a chance to add large windows, try to install a big mirror on the sides of the room. The mirror will work to reflect light and set up the illusion of a room. This way, you room will look more spacious as well.
Multifunctional Furniture, Everything Can be Useful!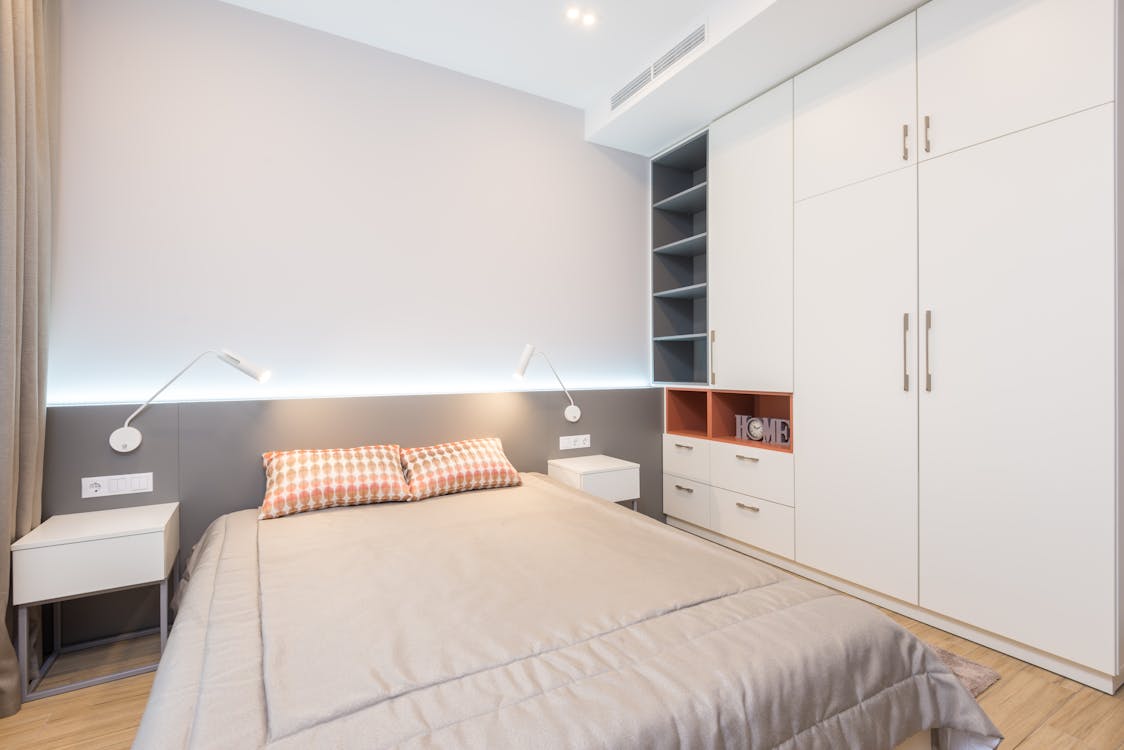 If you are making an HDB bedroom design with a study table, try to make the table more useful such as adding drawers to put your books or other things. This will help to avoid scattering many furniture in a small room.
You should probably put things that are not related to the resting lineup outside of your room. These may include shoe racks, formal clothing closet, and others. Whereas you do not have any other room to put those, you can turn every furniture in your small bedroom useful. For example, a bed with a hidden cupboard on the side or under it.
Minimize Your Budget with Diva's Interior Design and Renovation Firm in Singapore!
Are you planning to renovate your small bedroom design, whether it is an HDB flat or a regular home's interior design in Singapore? Try Diva's Interior! Do not worry about the budget, you can actually save a lot with our services! So, why choose Diva's Interior?
Diva's Interior has several custom packages for every service such as a residential, condo, retails, and office interior designs. For your bedroom ideas, Diva's Interior will help propose space and furniture plannings of residential or condo packages!
Other than that, Diva's Interior has obtained awards for its trusted services, e.g. OHSAS 2007 Certificate of Assessment, ISO 2015 Certificate of Assessment, bizSAFE Star Certificate, RCMA Certificate of Membership, HDB License, and Singapore Trusted Enterprise Award. What are you waiting for? Get ready to have a stunning design for your bedroom interior design with Diva's Interior! Let'stalk for more preferences!