Do you often struggle to come up with creative ideas for minimalist interior design for your small house Singapore or your HDB design? Do you feel overwhelmed with the thought of creating the kind of beautiful interiors that people love? You don't have to go crazy with a minimalist interior design to make it look modern. In fact, the opposite is true. If you are a minimalist, it looks more modern and more spacious than if you just kept everything in its place.
However, people just aren't used to minimalist design. The idea of it seems foreign and strange. So when they try it, they are confused by all the things they see. And they become frustrated and ultimately give up.
In this article, I'm going to show you a simple and easy way to make minimalist interior design look more modern, contemporary, and stylish.
So if you want to add a fresh new look to your home right now, this article is the perfect match for you!
What You Should Know About Minimalist Interior Design
Minimalist Interior designs are trendy and well suited for the modern world. When you want to decorate a home to reflect your tastes, lifestyle, and budget, minimalist decorating is the way to go. However, there are some things you need to know before you start with a minimalist interior design.
The term minimalist interior design is often used interchangeably with the term pared down. However, the term minimalist interior design is meant to refer to a style of decorating that is simple and elegant. The term pared down is used to describe a style of decorating that is meant to create a clean, simple, and minimalistic feel.
Minimalist interior design is a style that has been growing in popularity since the 1960s. It is the style that is meant to make your home feel clean, simple, elegant, and make you feel as if you are living in a dream world. These are the characteristics of minimalist interior design. If you are planning to have a minimalist interior design, you need to be willing to go all out.
Two Characteristics of Minimalist Interior Design
What seems to be misunderstood by some people about minimalism is that they think it is a design style. Whereas, minimalism is actually a concept. So, what exactly does this mean?
First of all, it doesn't mean that you have to use simple colors. In fact, you can use a lot of colors. It just means that you use as few colors as possible. There are two types of minimalist interior design:
The first type is the more simplistic version. This type is used when you want to create a minimalist design that is a bit more relaxed. The goal is to create a simple design that has a minimal number of colors. This type of minimalist interior design is good for people who are a bit more laid back and don't like a lot of clutter in their home.

The second type is a more modern version of minimalist interior design ideas. This type is more minimalistic than the first type. This type of minimalist interior design is a bit more formal and is used when you want to create a more formal and sophisticated design. You can also create a  minimalist interior design bedroom with this type.
The Best Ways to Make Minimalist Interior Design Look Modern
Less is More
The best thing you can do to make minimalist interior design look modern is to keep it simple. Less is more. This means that you don't need to fill your home with tons of different things and home accessories. Instead, you should focus on the things that are important to you.
Think about it this way. If you were going to buy a new house, you would want to find a place that was clean and simple. You wouldn't want to live in a place that was filled with a lot of clutter and stuff.
This is the same with your home. You don't want to make your home look cluttered and messy. You want to make your home look clean and simple.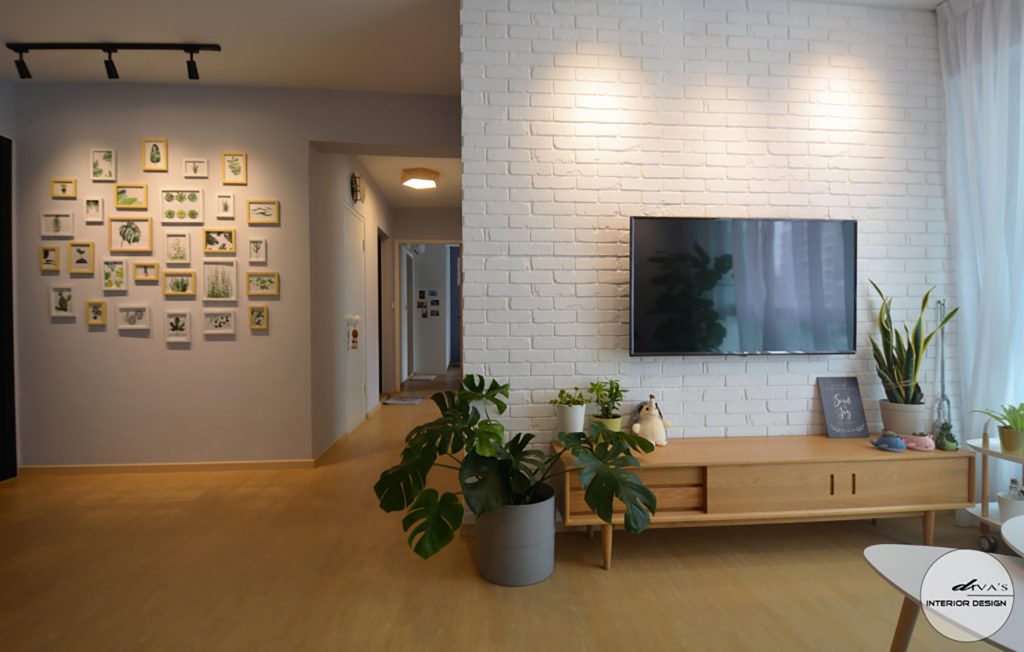 Using Stylish and Simple Design
Minimalist interior design doesn't have to be boring. You can use modern style to create a beautiful and sophisticated look that is a reflection of your taste and style. This can be done with modern furniture and accents. Designs that feature simple lines and shapes are easier to implement in a minimalist style. This makes it easier to coordinate and combine the items you choose for your interior design. There are many different options available when it comes to designing a home with a minimalist look.
One of the most popular is using white walls, wooden floors, and modern-style furniture such as glass tables, chairs, sofas, beds, or stools.
Even though there are many options, some of the most popular include designing with a Scandinavian style, which features clean lines and shapes, bright colors, and lots of natural light. Another popular option is the Japanese minimalist style, which focuses on natural materials such as wood and stone. Other designs to consider include incorporating antique furniture or accessories into your design to add some character.
Use a Neutral Color Scheme
Minimalist decorating is all about using neutral colors. Neutral colors are colors that do not have any other color associated with them. The most common neutral colors are white, cream, beige, and black. When you use these colors, you will be able to create a relaxing and calm environment. When you use colors that are not neutral, you will create a room that is too busy and chaotic.
The color of the walls and floor is also important. If you choose a color that is too bright, you will not be able to create a calm environment. For example, you can use white colors to create a unique and memorable look that will make your home feel fresh and clean. White is a classic color that is easy to use and you will be able to find a lot of beautiful and unique white furniture and accessories that you can use to create a beautiful and memorable look. You can use white in different places, such as in the living room, bedroom, and kitchen.

Achieve Your Goals with DivasInterior!
Interior Design is a difficult task. It's tricky to find the perfect balance between comfort and style. However, It's not hard to make your home look great. You just need the right design tips, like how to make minimalist interior design look modern and stylish. The DivasInterior blog is full of design ideas that are simple, affordable and will totally transform your space. If you follow our advice you can completely redesign your home with minimal fuss or expense. Whether your budget is big or small, we can help you create an interior space that works for you. And provides you with the warmth and comfort of home, whatever your style preference may be.