Have you ever wondered why some homes look absolutely stunning while other homes look pretty ordinary?
One of the biggest reasons why your home may not look as great as you might think is because you don't know what you are missing. You may not be aware of the great ideas you can pick up from various sources. And because you're stuck in the rut of what you already know, your home can end up looking ordinary.
If you want to make your home look more luxurious, look no further. We got you covered! Here are a few luxury home decor ideas that you can follow for HDB renovation ideas, a condominium design concept, etc:
Include a statement piece
From high-end furniture to unique art pieces, there are plenty of ways to add a touch of luxury to your home. However, a luxury home is not complete without a statement piece. A statement piece is a piece of furniture or decor that makes a bold visual impact and serves as a focal point in a room. While your statement piece can be anything from a grand piano to a piece of art, it should be something that you love and that reflects your personal style.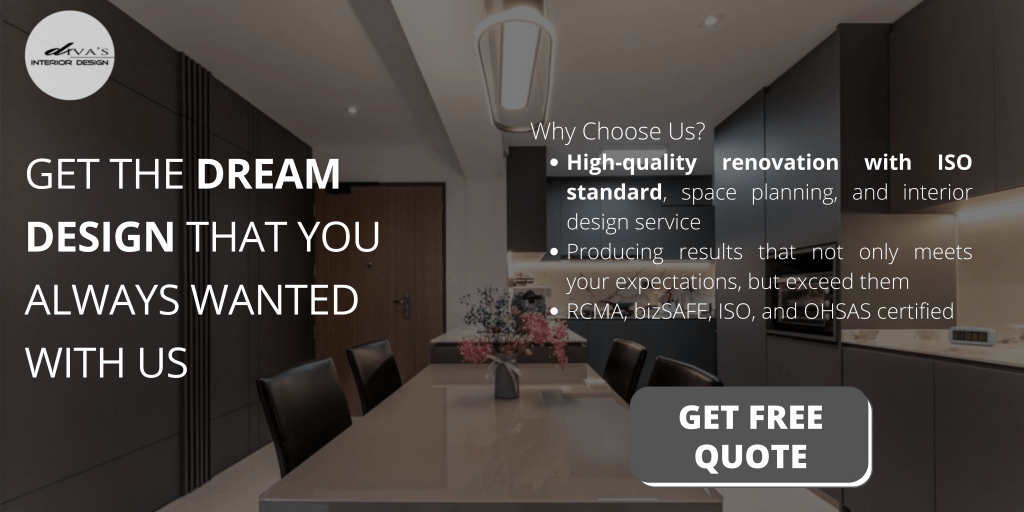 When choosing a statement piece for your home, it's important to keep in mind the overall style of your house. For a luxe and sophisticated look, opt for a piece that is elegant and timeless. A more modern home may warrant a statement piece that is fun and quirky. And if you're going for a rustic or bohemian vibe, choose a piece that has character and history.
Make use of natural light 
There is no denying that natural light can make a huge impact on the overall look and feel of a home. It can create a warm and inviting ambiance in any room. If you have a small HDB living room design, natural light can even help to make your room less cramped. Therefore, when you use it correctly, natural light can help to showcase your home's best features.
If you're looking for some luxury home decor ideas, here are a few ways you can use natural light to your advantage:
Place mirrors in strategic locations to reflect light and brighten up a room.

Hang sheer curtains to allow light to flow into a room while still providing privacy.

Incorporate skylights or solar tubes to bring maximum light into a space.

Arrange furniture near windows to make the most of natural light.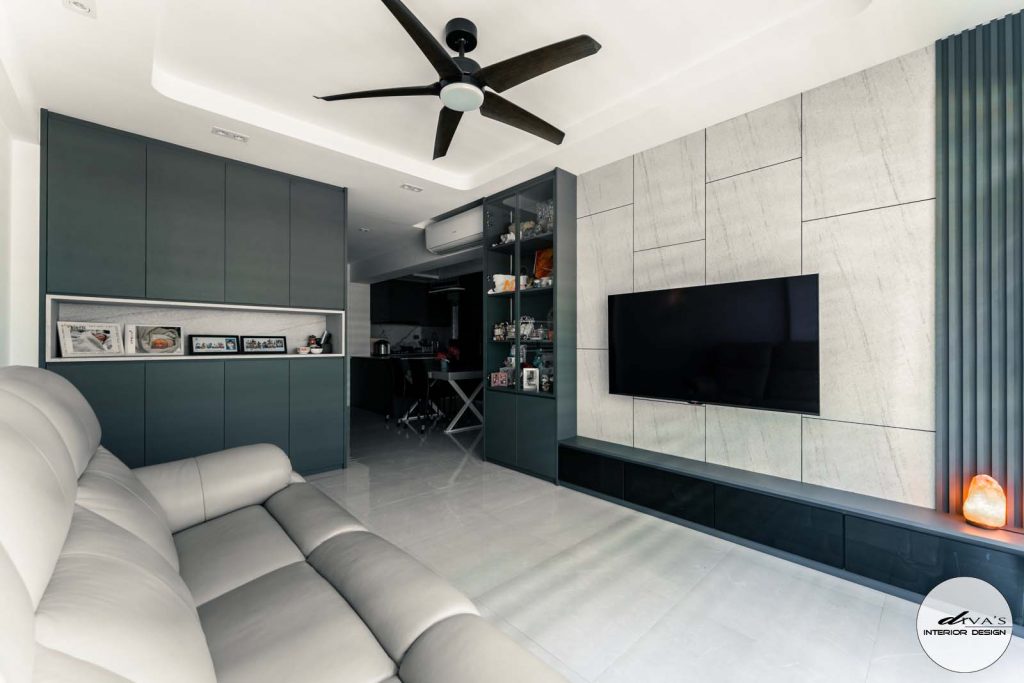 Use different textures 
There are many different ways to add texture to your home decor in Singapore. You can use different fabrics, materials, and finishes to create a luxurious and unique look for your home.
One way to add texture is to use different fabrics. You can use silk, velvet, or other luxurious fabrics to create a rich and luxurious feel in your home. You can also use these fabrics to create accent pieces, such as throw pillows or blankets.
Another way to add texture to your home decor is to use different materials. You can use stone, glass, or metal to create a luxurious look. You can also use these materials to create accent pieces, such as vases or sculptures.
Finally, you can use different finishes to add texture to your home decor. You can use high gloss finishes, satin finishes, or even distressed finishes to create a luxurious feel to your home.
Keep it symmetrical
Symmetrical design is all about creating balance and order. It's the perfect way to add a sense of refinement to your home. And when it comes to luxury Singapore home decor, there's no better way to create an upscale look than with symmetrical design.
There are a few ways you can incorporate asymmetry into your luxury home decor. For example, you could place a coffee table off-center in your living room, orhang a painting with one side lower than the other. You can even get creative with your furniture placement and arrange your sofa and chairs in an asymmetrical layout.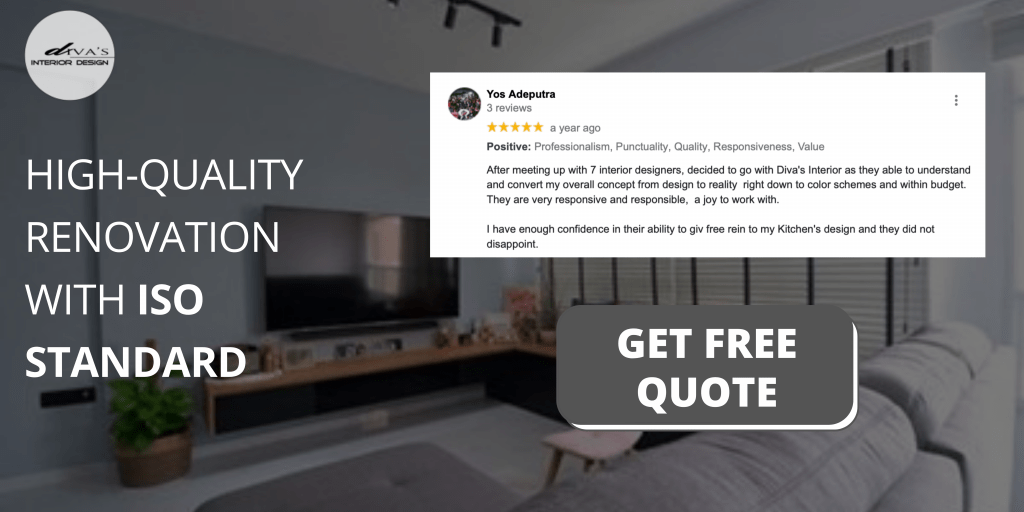 Contact Us for The Best Deal
Diva's Interior ISO 9001:2008 certification is the international standard for quality management bb for companies and organizations. It is recognized worldwide as the quality management system which best assures and provides the highest level of quality services. Not only that, but we also offer:
High-quality renovation with ISO standards

, space planning, and interior design service

Producing results that not only meet your expectations, but exceed them

We value transparency and quality over quantity and strive to make the otherwise stressful home renovation journey as smooth sailing as possible

RCMA, bizSAFE, ISO, and OHSAS certified
Get the dream design that you always wanted with us. Contact us here for more information.