When you imagine a dream house, you definitely will think of a big house with a luxurious design. Well, if you own a landed property in Singapore and want to realize that imagination, you need to be aware of several things about landed property exterior design Singapore and landed house design and build!
Having a landed property represents that you own the land where your house is built. A landed home renovation has nearly unlimited scope for its benefits rather than renovating HDB and condo interiors, which have various restrictions.
The visuals of landed property interior design are strongly influenced by the owner's personality and visual appeal. Here are some things to keep in mind when you are about to  refurbish your landed house and find the best design and build contractor Singapore!
Main Focused Areas You Can't Ignore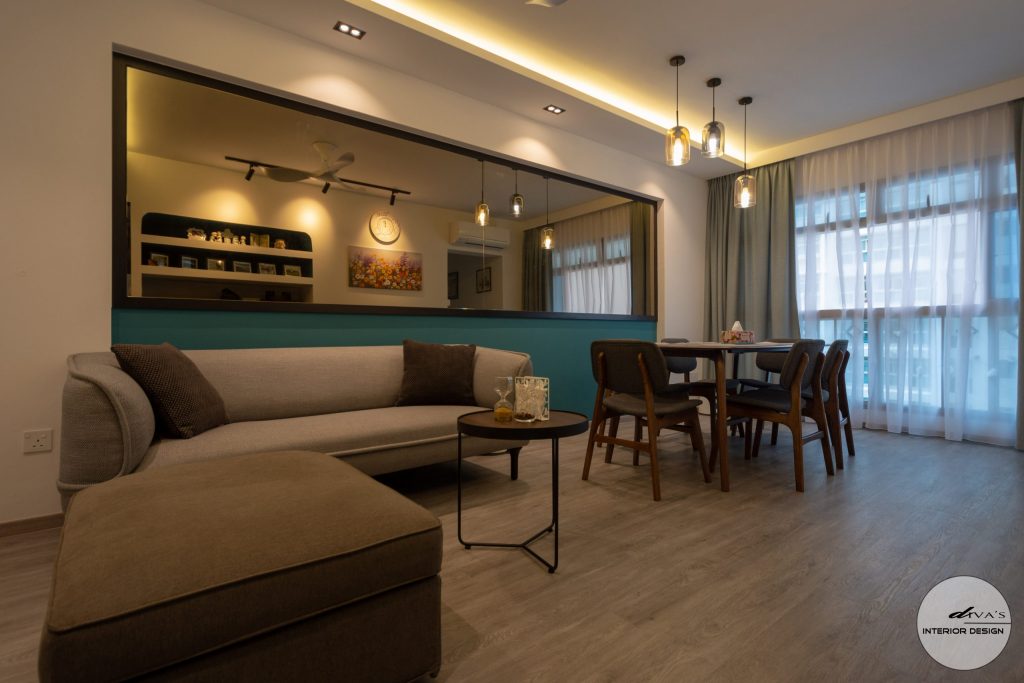 You can start with determining a budget plan for how much to build a house in Singapore, this will include the acquisition of the land, then choosing the suitable land based on your rebuilding considerations, and the last one is an estimated budget of your rebuilding project. 
The most essential factor in building your landed house is the exterior and interior parts. This also includes appropriate hidden infrastructure in the home, such as  electrical installation, water-piping, water-proofing, and sound-proofing. If you get these essentials mistaken, it will have an impact not only on the aesthetics of your home, but also on its functions. 
Things That Are Also Essential
When you decide to design and build your landed house, you can not only consider those items above. There are several things you should consider as well as the hidden infrastructure installation. 
The House Facade as the First Impression
The house facade is one of the most key components of your home because it represents the first barrier against external weather conditions that might damage the quality of your home building. Because of that, it is essential to select a facade system that protects against any of these risks while still helping in obtaining better energy efficiency and lower maintenance costs.
To make a great first impression for guests, you should choose the best design for your house facade. Do you want your house facade to have that High-SES look? Or do you want something straightforward and traditional? Well, there are many professionals who can provide you with the suitable option based on your taste, one of them is Diva's Interior!
Roof to Protect Your Home
Singapore is one of the countries with a tropical monsoon climate with high humidity and abundant rainfall throughout the year. Controlling the prevention of leaks is critical. Waterproofing minimizes leaks. A good, strong layer of waterproofing can significantly accelerate the life of your roof. Check your roof material before you hire a waterproofing contractor. 
URA landed property guidelines have also explained the measurement of boundary clearance for roof eaves based on the size of your house. It aims to facilitate orderly development and guarantee that constructions are consistent with the surrounding neighborhood, alongside with the site's long–term planning goals. 
More Windows, More Quality of Life
Nobody really wants to live in a dark and gloomy house.That's why you need to consider bigger windows that give you the maximum light. Moreover, using clear windows with a transparent solar covering that protects from UV rays and keeps the house bright is also ideal for landed house owners who wish to design and build their home. 
Understanding various elements of your home can help determine what things you are looking for. Before you decide the kind of windows you want, consider the entire house, whether you are building from zero or renovating an old house.
There are other various window designs with their pros and cons you can consider, like casement windows, sliding windows, French windows, bay windows, skylights, hopper windows, and more.
Drainage System 
Drains are used to protect the base of a building, a cut off drain is generally installed to block the water flow and distract it away from the place. It is ideal to have a height difference between indoor and outdoor drainage systems when building a drainage system for your home. Water should not enter the house as well.
Your rain drainage must be properly installed so that water can be absorbed from the roof and garden and taken out.
Staircases to Make Your Home Elegant
When you have a landed house, you definitely want it to be as large as possible. But, when you can not enlarge the space due to the limited land you have, you can always add another floor in your home.
A two-story house is now considered a normal and acceptable solution.Contractors will need to position the staircase in a spot that fits in harmony with the existing structural elements when you are planning to add another floor. This will affect the position and design of your stairs.
There are various components to consider in your house project to accommodate a suitable staircase design based on your taste. Firstly, think about the purpose, stairs in house projects commonly have a functional purpose as an access that links the two floors spatially and physically. Stairs also provide an opportunity to gain an attractive vertical space to your home.
Other elements you need to consider would be ease of use and make sure to be comfortable even with your stairs at home. However, staircase design is also important, or maybe it is the most essential one!
Build a good design for your stair  that represents your personality and your taste. Lastly, materials and finishings,  you need to be careful and aware of the materials used for the stair structure, and needs to be considered in terms of the overall interior design scheme of the house. 
If you are planning to do a renovation for your landed house or actually buy a new one and want to decorate it, you can always consider hiring a professional like Diva's Interior to help you in every aspect of your home design needs, especially with our HDB license, you will get the best design and a trustworthy company.
Diva's Interior, the Best Design Firm for Your Landed House!
With Diva's Interior, you will be provided by affordable and efficient quality work. We also prioritise transparency, high quality work, affordable and efficient services to our potential clients. When you need help with a house renovation journey or ideas for your home, do not be hesitant because we are here for you.
Contact Diva's Interior or you can come to our showroom in 18 Boon Lay Way #01-136 Tradehub 21, or in 140 Paya Lebar Road #01-20 AZ @ Paya Lebar, Singapore.