The HDB building project can be a very daunting and stressful experience for a lot of people. But a HDB renovation can provide homeowners with the opportunity to change the look and feel of their HDB interior design while adding to its value. So, what are the things that you should consider before starting your HDB interior renovation?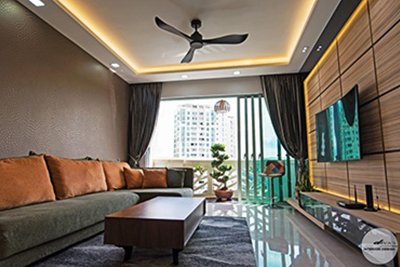 Interior Design ideas for HDB
Because of the limited space, HDB design ideas can be difficult to plan. It takes years of experience and expertise to strike a balance between aesthetic and functionality while also focusing on space optimization. We can assist you in achieving this HDB design ideas balance by using appropriate HDB interior design and furniture.
We will transform your 4 room BTO into a beautiful reflection of your style and taste, regardless of the size of your living space. With our expertise and experience, our team of interior designers will be able to provide you with solutions for any of your 4 room BTO renovation needs. We can help you to upgrade your current boring HDB interior design, whether it is a 4 room BTO flat or a resale 3 room HDB design.
By incorporating elements of contemporary homes, you can transform your small housing unit into a beautiful space. Living in a HDB entails having communal spaces; while you may not be able to completely transform your exterior because it is a shared space, no one can stop you from HDB renovation ideas of your interiors to suit your personality and taste.
Interior Design Methodology
How do we go about completing each project? We'll start by redesigning your rooms' walls and flooring. You can choose to paint your walls a soothing color or even cover them with modern wallpaper! Wallpapers come in a huge variety of designs—there are even 3D wallpapers that can make your house stand out from the same neutral coloured walls that everyone else has at HDB living room design.
You can choose from a variety of tile types for your flooring. If you're looking for something cheap, we recommend ceramic or porcelain tiles. They are less expensive options that, due to their gloss and finish, can improve the ambiance of your 4 room BTO renovation.
We will choose furniture for your room after we have decided on the walls and flooring. We will select furniture that will meet your aesthetic and functional needs while also catering to your personal style. Another aspect that we concentrate on is lighting. Different moods can be elicited by the use of appropriate lighting.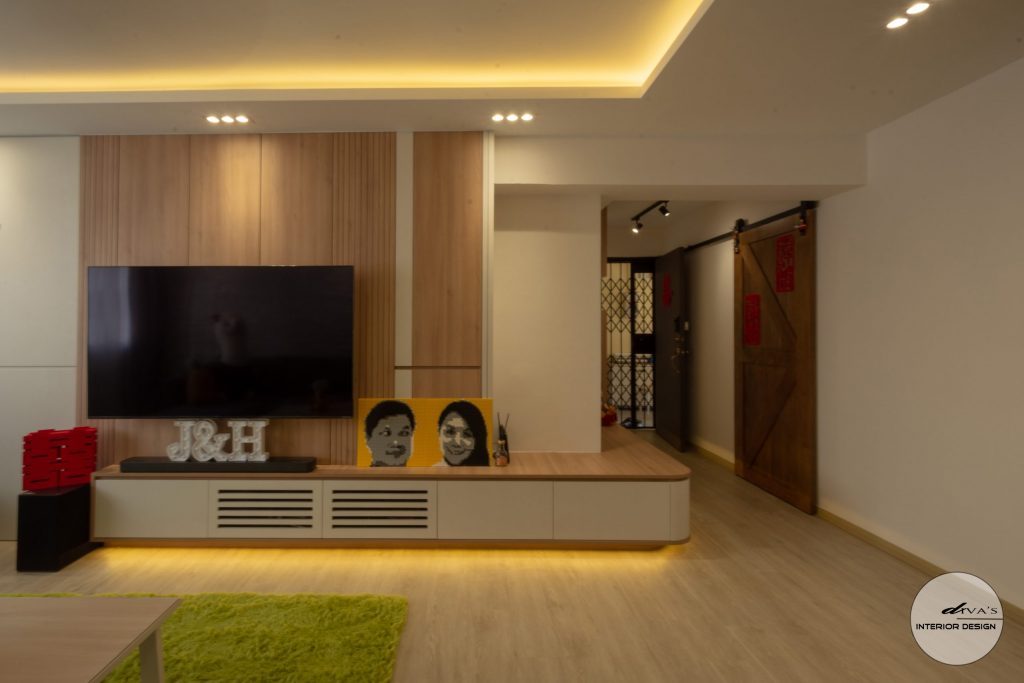 Things To Consider Before An HDB Renovation Project
While there may be restrictions on any alterations to your HDB 4 room unit, you can definitely embark on some creative renovation works to make your 4 room BTO renovation unit stand out. Here are some things to think about before hiring us for your HDB renovation project:
Budgeting
HDB renovation projects can be costly. With all the planning and paperwork involved, the total cost may run to about $20,000 to $50,000. However, if you do everything right, your project may be a worthwhile investment.
Favorite style
It is important that you clearly communicate to your designers what you want in terms of your ideal design.
HDB Guidelines
The Housing Development Board of Singapore is in charge of the majority of HDB projects (HDB). Before you can begin some of the renovation process, you must first apply for a permit and get approval from HDB 4 room.
DivasInterior have many years of experience in this field, we provide a variety of design for your choosing and always putting our clients first. You will never regret having us as your HDB Interior Designer!

We understand that finding the right HDB Interior Designer can be daunting, but with DivasInterior, you can be sure that you're in good hands. We offer a variety of services and designs to choose from, so you're sure to find something that suits your HDB renovation ideas needs. Contact us today and let us help you achieve the perfect HDB interior design look.