Buying a HDB in Singapore can be a great investment, but it's important to know what you're getting into. There are many things that need to be considered before signing on the dotted line and becoming a proud homeowners in Singapore. With that in mind, we've compiled a list of tips and pointers you should take into consideration before making this type of investment!
What is an HDB apartment in Singapore
In order to ensure that HDB apartments in Singapore have sustainability, the government has implemented various ways of implementing sustainable practices into these buildings. In addition to building green or eco-friendly buildings, the government also implements environmental projects in HDB blocks so as to bring awareness and education about the environment to people living in Singapore. One example is a project done by Clean and Green Singapore which will allow for more trees to grow in yards and communities across Singapore.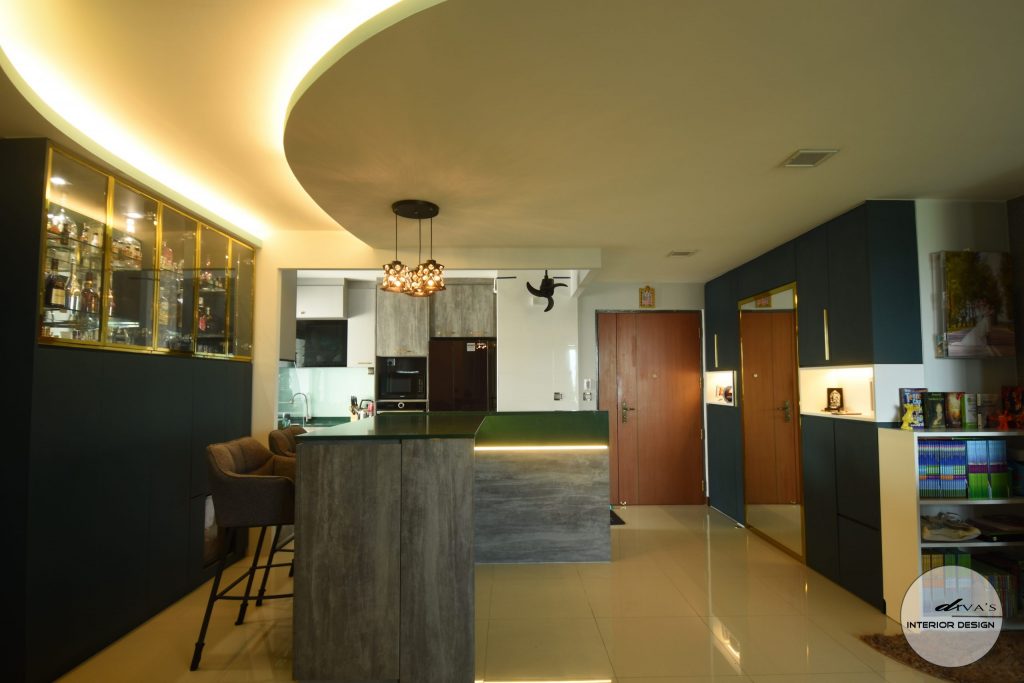 The pros and cons of living in a HDB vs other options like condos or private homes
Living in a HDB is one of the most popular options for Singaporeans looking to purchase their first home. There are pros and cons to living in a HDB, but it's important to be informed about what you're getting into before making this type of investment.
Here are some things that you should know before buying your first HDB apartment!
1) The maintenance fee for an average 3-room flat can range from $200-$400 per month depending on the location and amenities provided by the estate. This includes gardening, security patrols, pest control services, car park maintenance, etc.
2) You will need to pay a resale levy when you sell your HDB, which is 10% of the sale price. The minimum resale levy for an apartment is $15,000 regardless of the purchase price.
3) As mentioned in #2, you will also need to pay a stamp duty when you buy or sell your flat. This charge is based on both the purchase/sale price and the tenure (landed property). A 5-year tenure costs less than a 99 year tenure, for instance. There's more information about this in our related article here .
4) When you rent out your flat after buying it, there are restrictions on how much you can make each month before having to pay taxes. Read more about it here .
5) If you are buying a resale flat, the developer might still be defects liability period for outstanding maintenance fees. You will have to check with HDB about this.
6) The resale price of your flat is determined by the government and may not reflect its true value.
7) If you are living in a studio apartment (instead of a multi-room one), make sure that it's big enough to accommodate the kind of life you want to live! For instance, if you plan on having kids or lots of overnight guests, make sure your studio can keep up!
8 ) If you move out, you cannot sell your home until 5 years after buying it . This is because HDB requires five years worth of capital gains before allowing any sale. However, this rule does not apply if you are buying another HDB BTO flat apartment.
9) There is a minimum occupation period of 5 years before the developer can sell your flat to a third party . This means that no one else can buy or rent out your HDB until that time has passed.
10) You will need to pay for Council Tax , which is currently $90 per year for an average 3-room flat in Singapore! If you're renting, it's still your responsibility to keep the exterior and common spaces clean and tidy.
11) To reduce wastage of water and electricity, do not leave taps running when you brush your teeth or shower; only wash full load of clothes unplug appliances when not in use and switch off appliances at the power points when not in use . 12) If you move out, you must dispose of furniture responsibly to avoid cluttering public spaces. You can read about the full list of guidelines here .
13) There is a minimum occupancy period of 5 years after buying your first HDB apartment. This means that you cannot rent it out until this time has passed.
14) The resale price of your flat will be determined by the state regardless if you buy from a developer or from an existing owner. In any case, the resale price will be significantly lower than what you bought it for because there is a 5% compulsory sinking fund instalment paid every year.
Things to know when buying your first home in Singapore: major and minor defects
If you're considering the leap from renting to buying, there are a few things that should be taken into consideration before taking the plunge. In this guide we'll explore what to look out for and some of the key factors you should keep in mind when purchasing property in Singapore.
The area where you live in.

The number of people in the family.

The need for a car.

How close your homes/schools/workplaces are to one another.

What kinds of amenities and facilities you want to have within walking distance.

What is the average age of your neighbours.

The outlook of your future flat.

Your parents' opinion on living in that area or not.

Your friends' neighborhood preference.

Price of the flat and its surroundings.

Transportation to neighboring areas, such as a bus stop or MRT station within walking distance..
Things to look out for
Watch us move from one area of the home to another with our handy all the defects checklist below. 
The floor

Tile

Dents or scratches in walls: take a look at walls. Use markers to identify area that has defects. Use the tap and wash the bowls of toilets to ensure they function well. – Make a visual examination of tables if scratches & dents exist. Circle all the defect with markers for each side. Use a ladder if necessary using a ladder to check out any cracks. Bathroom: Use spirits leveler to check tiles of drainage to provide the right leveling.
How to buy an HDB apartment in Singapore with defects liability period
write about the above and the tone of voice must be informative and casual
So, you've made the decision to purchase a HDB apartment in Singapore? But as with any other type of investment, it's important to do your homework and be informed. This guide includes a list of pointers and tips for those who are considering this type of investment in Singapore.
Defects feedback form Overview
HDBs are great because they're affordable and give you ample living space to suit your needs. Think about it before deciding on a HDB as your first home – it will be yours for the next 99 years! So, why not pick one that has lots of potential? Some even have their own gardens or parks. They may not be as posh as condos but they could give you a nice sense of ownership over an area of Singapore that is all yours.
Do your homework before bidding
The good news about buying a new HDB is that the developer can generally give you a 10% discount on their prices, so they're often a lot more affordable than a resale flat. The price difference may not be as much if you were to purchase an old or refurbished apartment though, so it's important to factor in resale costs when making your decision.
When measuring how much you can spend on purchasing an HDB, bear in mind closing costs are usually around 3-5%, legal fees cost 1.5 – 2%, and stamp duty will be about 5%. You also need to know that there are at least installments of approximately S$300 (price can be change) per month until you have paid off your HDB loan. Also, bear in mind that there are different types of HDB loans, with different types of tenure and interest rates.
Also consider the fact that the developer only sells a certain number of units each year, so if you miss out on a unit during one development project, they may hold another draw or auction when the next project starts. So put in your application as early as possible to avoid disappointment!
While bidding for an HDB is pretty simple compared to competitive auctions such as those held by private developers, it's still important to know exactly what you're getting into before signing any contract. This includes inquiring about things like whether there are funds in place and how much you would have to fork out for a downpayment.
You may also want to find out how many installments you have to pay before being able to redeem your unit, as well as what type of loan you will need and the interest rate on that loan. The developer should be able to provide this information, along with any other questions or details that might be relevant to your needs.
In addition, it is important not only check the physical structure of the building but also ascertain if all systems are working properly from an electrical and water perspective. You can do this by checking if there's a system of holding tanks in place at every level of the building where waste water flows through – making sure these are full proves that everything is up and running.
Also, if the HDB is near a market and hawker center, it would be wise to find out if there's enough parking available or not. If you're moving in with your own car, this may be a very important consideration for you.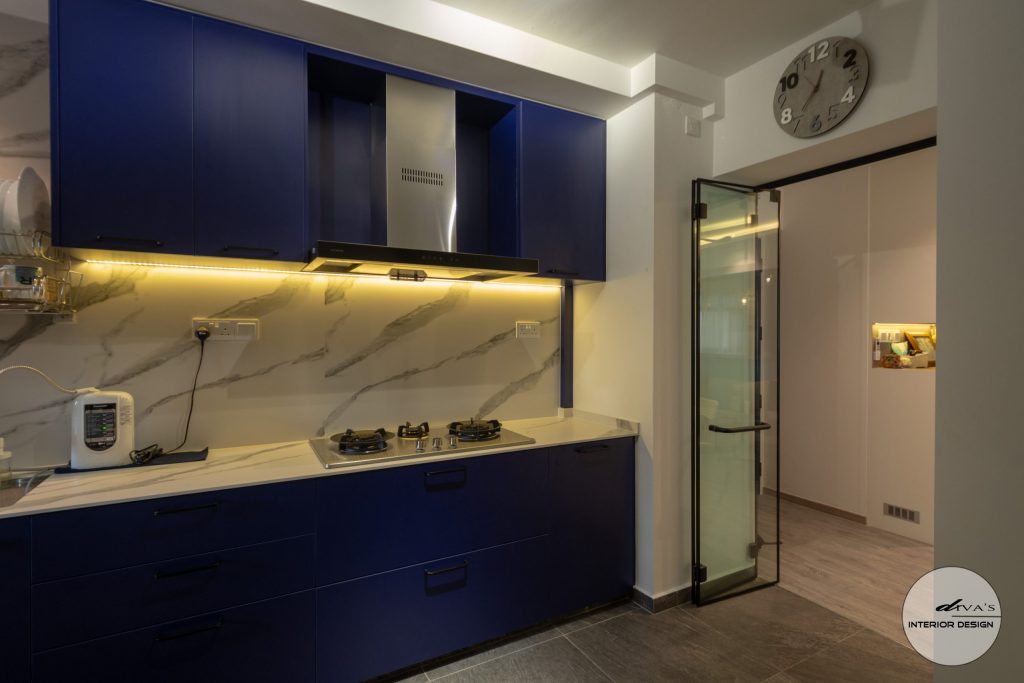 Consider resale costs too
It is also just as important to factor in estimated resale values when making such an investment in Singapore. Of course it's impossible to know what will happen five years down the line let alone 25 years hence, but certain factors may indicate that there is potential for growth .
For instance, an HDB which has easy accessibility to main roads and public transportation routes generally have higher resale value than those situated at isolated locations. This means that it may be a good idea to consider buying your unit near shopping and commercial activities for convenience and return on investment.
Also, if you're looking to invest in a few local properties, then investing in an HDB may be an interesting choice – they will generally offer more affordable options than private condos and usually come with various discounts such as those offered by the developer who sold you your first flat. These factors will of course vary depending on market conditions at any given time but it can't hurt to know about possible perks before buying .
The key is of course doing your homework so that you have all the information you need when making decisions about purchasing land or property here in Singapore. Having all the right information definitely helps give you an edge over other potential buyers who may not be aware of market conditions or resale value. This will ensure you get the best deal possible, and that your investment will stand the test of time.
All in all, HDB flats are a good choice for first-time home owners here in Singapore. They offer various perks such as low down payments and interest rates which can help ease financial pressure to an extent – just remember to factor in minor costs like maintenance fees before signing on the dotted line!
Also remember that HDB flats are actually one of the most affordable options available when it comes to purchasing land or property. They usually come with several discounts offered by developers who sell properties too, so if you're looking to buy multiple units at once this might be a good choice.
A checklist all the defects for what you need before signing on the dotted line and becoming a proud homeowner in Singapore!
There are 10 things to know about buying an HDB apartment in Singapore that you need to know before you buy your first HDB flat.
1) You'll need a minimum of 20% cash deposit on an HDB flat.
2) There is a mortgage repayment tenure of 30 years for all HDB flats.
3) Housing and Development Board (HDB) takes care of the repairs and maintenance of the unit, but it is up to the homeowner to look after upkeep of his/her residential unit.
4) Homeowners have to take responsibility for their own water consumption, power consumption and gas consumption, so utilities bills will be higher than if they were renting a home or staying in a condominium.
5) To apply for a bank loan to finance the purchase of a HDB flat, homeowners have to at least be 21 years old and able to sign the housing loan agreement.
6) Buyers should know that they can't sublet their units or sell them on interim payment basis as this is prohibited by the Singapore government.
7) The loan tenure has an initial 10-year period followed by 20 years as lowest interest rate installment plan.
8) A typical floor area for a 3 bedroom flat is around 700 square feet with dimensions approximately 70 sqm x 90 sqm.
9) For buyers who don't want their children living with them after marriage, there are no restrictions but costs incurred will be higher due to buying a smaller flat.
10) In addition to the bank loan, buyers will have to fork out a minimum of S$3,000 as down payment for their first HDB flat.
For those looking to buy an HDB apartment in Singapore, make sure you know everything there is to know before signing on the dotted line and becoming a proud homeowner! Or if you prefer renting a condo or room then check out our article about what a typical expat should expect when renting a condo, room or house in Singapore.
And now that you're feeling ready with your new knowledge of what it takes to become a home owner in Singapore.
Knowledge is power.
That's why Divasinterior shares insights to help you make the right decisions about buying an HDB in Singapore. Be sure to know what you're getting yourself into before signing that dotted line!
Find out more about what Divasinterior can do to help you with your needs. Don't wait, call Divasinterior today for more information!