What is the HDB corridor? This is a residential building area in Singapore that consists of blocks of townhouses and flats. Most of the HDB corridors are built in a way that makes them more or less a convenient, central location for people to live, shop, and work. However, when compared to many other parts of Singapore, this part of town still has some rough edges. To make the area more attractive and pleasant, many of the areas have been redesigned and refurbished over the years. While HDB corridors still have many of the same basic amenities and services, they have been modernized and updated to make it easier to live and work in the area.
Style with lanterns
Lanterns are a classic Christmas and New Year's décor, but you can make personalized paper lanterns that aren't only for special occasions. As there is nothing to stop the sun's heat from striking your HDB unit's front door or walls during the sweltering Singapore summers, the heat will seep in. It will be quite beneficial to have small impediments that will filter the light and heat, such as lanterns, shades, and a vertical garden.
Artificial grass carpet
Rugs work well indoors but not so well outdoors, especially in areas with heavy foot activity. Although there isn't much traffic in a hallway, the majority of your neighbors or the people who share your building may pass through it, thus installing an artificial grass carpet is far preferable to using a rug. 
Grass carpets are a wonderful addition to any vertical garden or garden of artificial plants. Naturally, it is impossible to grow actual grass in the building's hallway, but artificial grass carpets can create the illusion.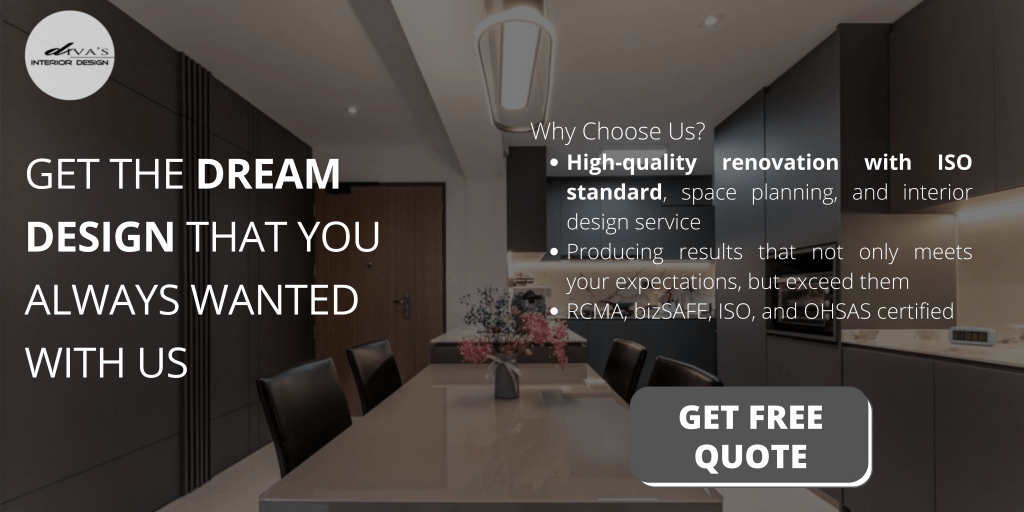 Vertical garden
If you love plants and have always wished you could have a small garden even if you live in a high-rise apartment complex, you may make a vertical garden instead. Vertical gardening offers a wide range of advantages. 
Because they help absorb carbon dioxide and improve air quality, vertical gardens act as natural air filters, supplying a clean and healthy environment that is beneficial to human health and productivity. Vertical gardens are perfect for having in your hallway space because they also conserve space.
Stair plant stand
Put up a stair stand to hold your little potted plants and succulents if you don't want to cover your entire corridor with greenery. Plants enhance the beauty of your entrance rather than shoes and other items. 
People frequently start by having a tiny plant stair stand before deciding whether to have a garden or vertical garden. If you're also new to gardening, it's a terrific option. One benefit is that you can reposition the stair stand at any time to keep your plant moist throughout the warmer season.
Faux florals and plants
You enjoy taking care of plants, but your little garden requires a lot of work and you don't have much of a green thumb. Not to worry! You can always decide to use fake plants and flowers as decorations. You may purchase a variety of artificial plants and flowers that look so real that you can't even tell the difference. 
If you want permanent décor with less upkeep and maintenance, fake plants are fantastic. Less pests and insects will be present, and you may maintain your corridor in a residential housing block looking like a garden paradise all year long because you won't have to water or care for them.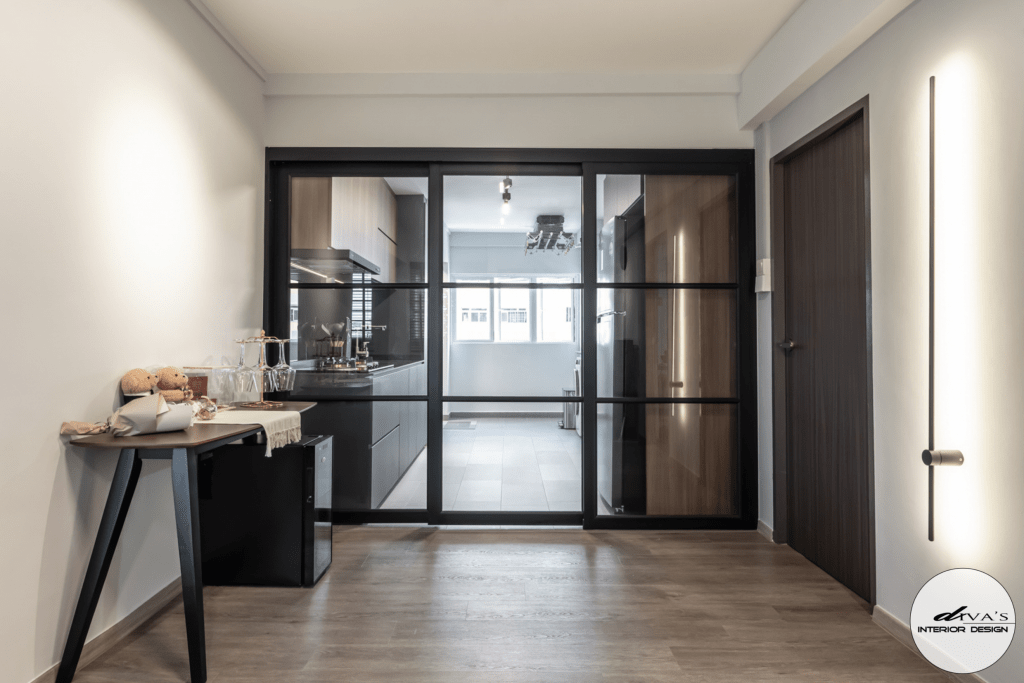 Small picnic bench
Set up a small folding table with a few chairs, a bench, or a picnic table. This arrangement is smart, especially if your HDB apartment is tucked away in a corner. It can be used as a cozy little hideaway where you can relax and enjoy your morning cup of coffee or an evening glass of wine after supper. Choose a piece of furniture that is portable and simple to tuck away. You can transfer it indoors more easily whenever you like if it is collapsible.
Color block
Say you wish to adopt a minimalist or innovative approach. It will definitely be a good idea to add some color. Simply paint a different color on the floor of the corridor to draw attention to your area. To make your wall space stand out from the others, you can paint it with a mural, geometric art, or any other type of creative graphics. 
If you like to make a statement, you can do so as long as you follow all applicable laws and only do things that your HDB building permits. Another way to improve the appearance is to simply repaint the walls.
Chalkboard or wallpaper
You can use your creativity to create new doodles whenever inspiration strikes by setting up a chalkboard or pasting a tiny sheet of removable chalkboard wallpaper. For a little over $5, you can buy a sizable roll of adhesive chalkboard wallpaper online that will last you months. 
Please be aware that wall decorations along public corridors are subject to HDB and town council laws, so we advise you to stick just modest and small pieces of blackboard wallpaper there rather than painting the entire wall black.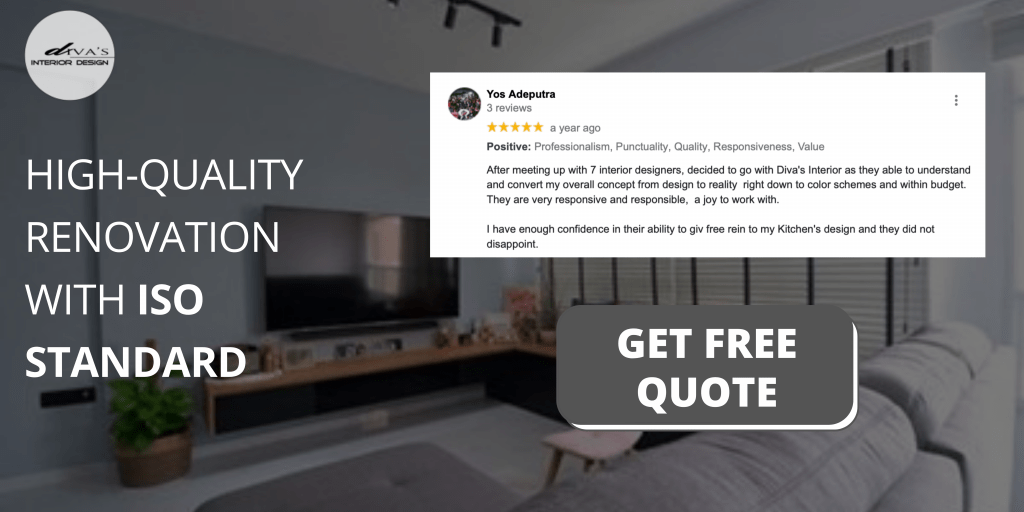 If you are looking for a HDB corridor design, Diva's Interior is the answer for you! If you are looking for a cozy yet functional place to live, then the home you choose should be the best in every way. Your home should look good, but it also should feel good.
Diva's Interior ISO 9001:2008 certification
Diva's Interior ISO 9001:2008 certification is the international standard for quality management systems for companies and organizations. It is recognized worldwide as the quality management system which best assures and provides the highest level of quality services. Not only that, we also offers:
High-quality renovation with ISO standard

, space planning, and interior design service

Producing results that not only meets your expectations, but exceed them

We value transparency and quality over quantity, and strive to make the otherwise stressful home renovation journey as smooth sailing as possible

RCMA, bizSAFE, ISO, and OHSAS certified
Get the dream design that you always wanted with us. Contact us here for more information.