Renovating your HDB 3 room flat is a big decision. It's not just about the money and time you're investing, it's also about how much of an impact this will have on your family and lifestyle. We've compiled a list of 10 things you need to know before renovating your Hdb 3 room flat. These include considerations like whether or not you should hire professionals for the job, what materials are best for different rooms in the house, and more!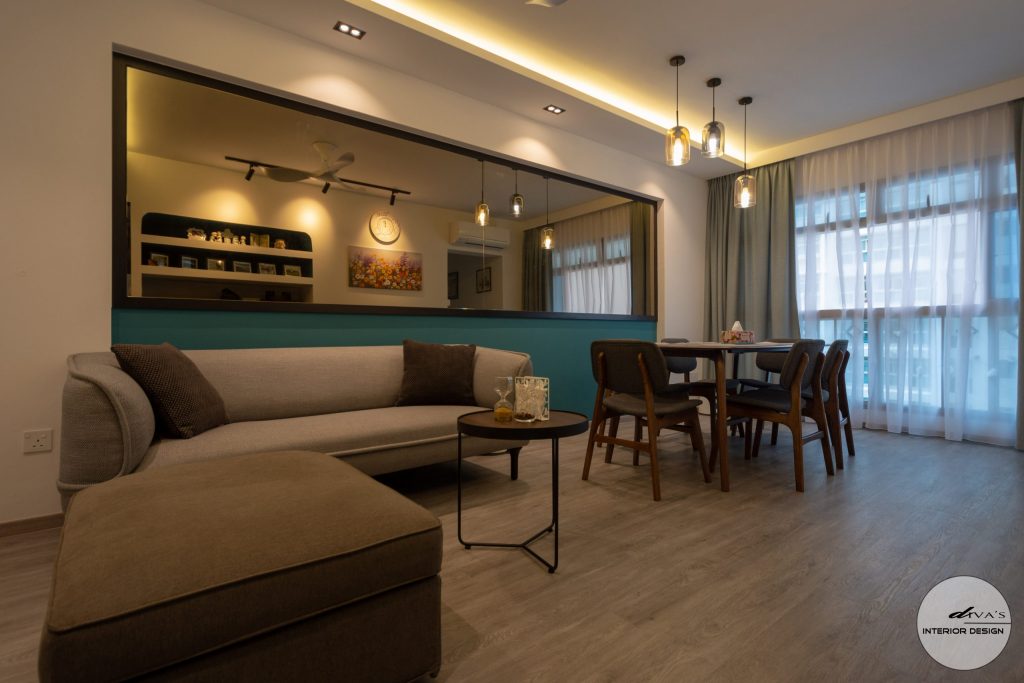 Renovation is not a one-time thing, it's an ongoing process
If your home needs a new bathroom, for example, the costs will be much lower if you start this project before anything else. Getting a quote from a contractor or having them come for a consultation can help you get an idea of the cost of renovating your HDB 3 room flat.
Good time to renovate when the economy is doing well
The choice of whether to renovate your home or move to a new place is really up to you. When deciding on renovations, it's important that you have realistic expectations for what can be done. You'll also need enough cash saved up so that you can pay for these renovations.
Renovating your home requires patience, time and effort
If you don't have the budget to complete all of the renovation projects right away, it's important that you break down what will be done first, second and so on. This ensures that your renovation in SIngapore is taken care of in the best way possible.
Always remember to ask for a quote
You can always contact contractors and go through quotes so that you know how much money you will need to spend before committing to any renovations. This allows you to stick within your budget and get an idea of what can be done with the amount of money available.
Know the Hdb rules and regulations before you start renovating in SIngapore
It's important to know the rules and regulations before renovating your Hdb 3 room flat in Singapore. For example, you need to know if there is a structural change policy which would affect parking space and other things like this. You also need to know that your home will be inspected after the renovation is finished. If it doesn't meet the standards, then you may have to take additional steps such as making repairs or rebuilding. The guidelines for what needs to be done during a renovation are available on HDB's website.
Get your renovation plans approved by HDB first
Renovating a flat before it is approved by HDB may result in the tenant being fined. The requirements for approval are:
– Written application to HDB, design plans and layouts must be submitted, your site visit appointment to inspect the proposed layout must be organised beforehand.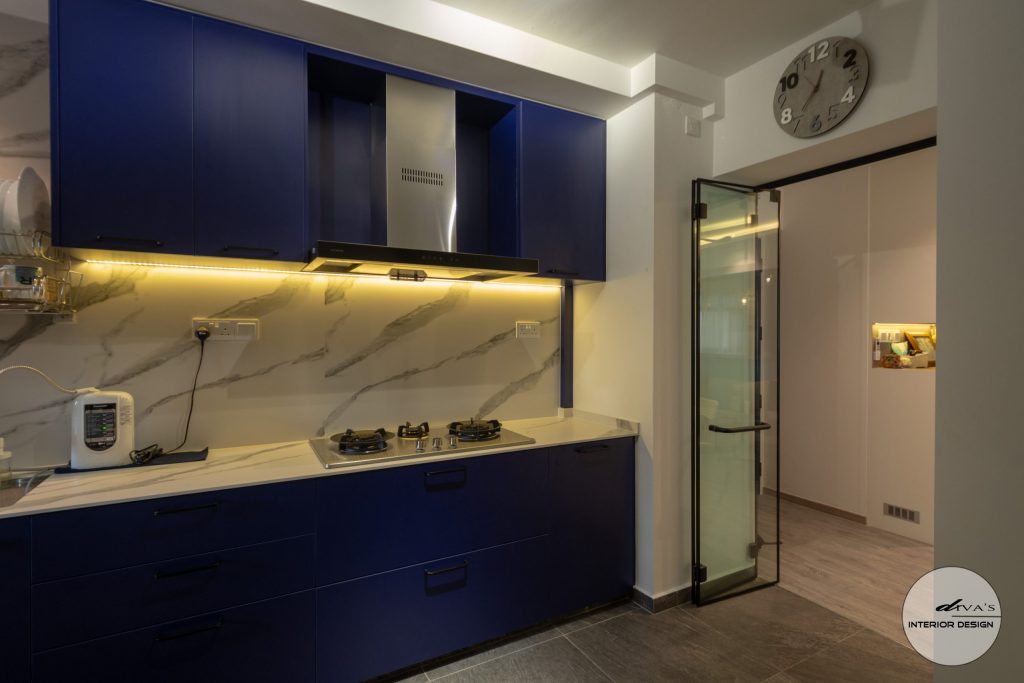 Your proposal must meet the following criteria for master bedroom, living room and kitchen:
The layout includes one or more master bedroom with doors that provide privacy from the living room and communal hallway; and

There is at least 1 living room without any service windows facing into it from another room; and

There is a kitchen within a private room or a kitchenette or an open-plan kitchen which has a door separating it from other rooms.
Inform your neighbours before beginning renovation works
You should notify all of your neighbours to let them know that renovation will be happening at your flat and when they should expect it to start. You can tell them about this by:
– Putting up a notice board next to the lift lobby for everyone's easy access, or
– Handing out copies of an approved letter from HDB that includes information such as:
– An overview of what type of renovations are planned;
– A summary of the renovations to be done;
– Whether major or minor renovation is planned;
– Start date and estimated completion date of the renovation works;
– Details of temporary occupation during the period of renovation.
 Ensure that your contractors are professional and licensed
You should verify with HDB if your contractors have valid licenses for their respective fields before you begin using them. The following licences are compulsory:
Building Contractor's License issued under section 12(1) of Building Control Act, or – Home Improvement contractor's license issued under section 13C(1)(a) of the Housing & Development Act, or
Site Supervisor Trade Test Certificate issued under section 14(2)(b) of the Construction Industry Security Law, Cap. 48
The above licenses must be valid and not under suspension, revocation or cancellation.
You should also ensure that your contractors carry out proper insurance coverage for their workers to prevent any such liabilities or expenses from going to you as a homeowner.
Besides licenses and insurance, make sure that the contractor's performance record is good. At least they have been in this line of work for a few years and there are no complaints against them. Also check if they have a website where it shows examples of their previous works.
Lastly, always request for an itemised quote from each contractor before you sign the contract with them as well as hold meetings on site before actual renovation begins to avoid any last minute changes made without financial penalties imposed
Check if there are any restrictions on renovations near the building like flight paths or noise levels
Before renovating your new HDB flat, it's important to make sure you check if any restrictions had been put on the area you want to renovate. For example, are there any flight paths or noise levels that might be impacted by the renovation? These are things you should know before proceeding with your plans.
Check the percentage shares of all the flat owners
Before you can proceed with your renovation, you need to know how much each owner is responsible for and what their share percentage is. This will ensure that you don't end up paying more than your fair share and cause trouble between neighbours. You might be required to pay a deposit as well.
Prioritize repairs
Of course, it's important to fix any broken things in your new HDB flat before doing anything else like renovating or redecorating. However, if there are major problems such as leaks or cracks, then this needs to be addressed first even if it means delaying renovations temporarily. It could also be more worthwhile to sell the unit if you find out about any problems that can't be fixed.
Find a contractor for your renovation
It's usually best to get a contractor to do your renovations unless you have previous experience and skills in doing it yourself. The Housing Development Board (HDB) recommends using contractors who are registered with them as they will then cover up to S$35,000 for compensation for accidental injuries or death during renovation works. 
However, be extra careful when hiring a contractor as there have been cases of people being cheated over money. Make sure you know everything about their policy and terms before signing anything! If it seems
 Make sure that all necessary permits are taken out for electrical, plumbing, gas lines etcetera (check with relevant authorities)
It is important to obtain all necessary permits before you embark on any renovations. The authorities are crucial when it comes to the safety of all occupants in the property. The installation of any gas lines, electrical lines and plumbing must be up to code to ensure the safety of all residents.
Also, you should check with your real estate agent regarding renovation plans as a lot of times they have a specific "renovation package"".
This usually includes a list of reputable contractors who can perform renovations on the flat. Some plans even include free renovation plans or discounted rates for homeowners. 
Having an idea of what is going to be paid out by the seller will help you budget accordingly when planning renovations. It may also serve as a bargaining chip if you are unhappy with the list provided by the real estate agency.
Moreover, it is not just about money but aesthetics as well. You might have your heart set on one design but if your HDB flat faces East or West, it will be hard to make the rooms bright. Designers also take this into account when assessing the prospects of homeowners when designing their renovations.
 A small or big renovation job
The following are general tips that will apply in all renovations regardless of whether you are doing a small or big renovation job:
When renovating an 3 room HDB, there are different factors that need to be taken into consideration for each situation. The majority of these factors have been discussed already in the article but below is a summary for quick reference along with some other things to consider before embarking on any renovation process.
Think of how long you'd want to stay in the house – This is very important if you are planning to rent out the flat. The longer the length of time you plan on staying in the house, the more it makes sense for you to renovate because this will ensure that you get a good rental yield when renting out the house after renovation is complete. You want tenants who are financially capable of taking on an older home that needs renovation and be willing to pay a fair price for its location.
Take into account present value – Renovate with resale flat value in mind only if you have no plans of living in your Hdb flat or if there is no likelihood of capital appreciation in your location. Else, opt for something quality but not too expensive so that it can fetch you a reasonable return at resale flat.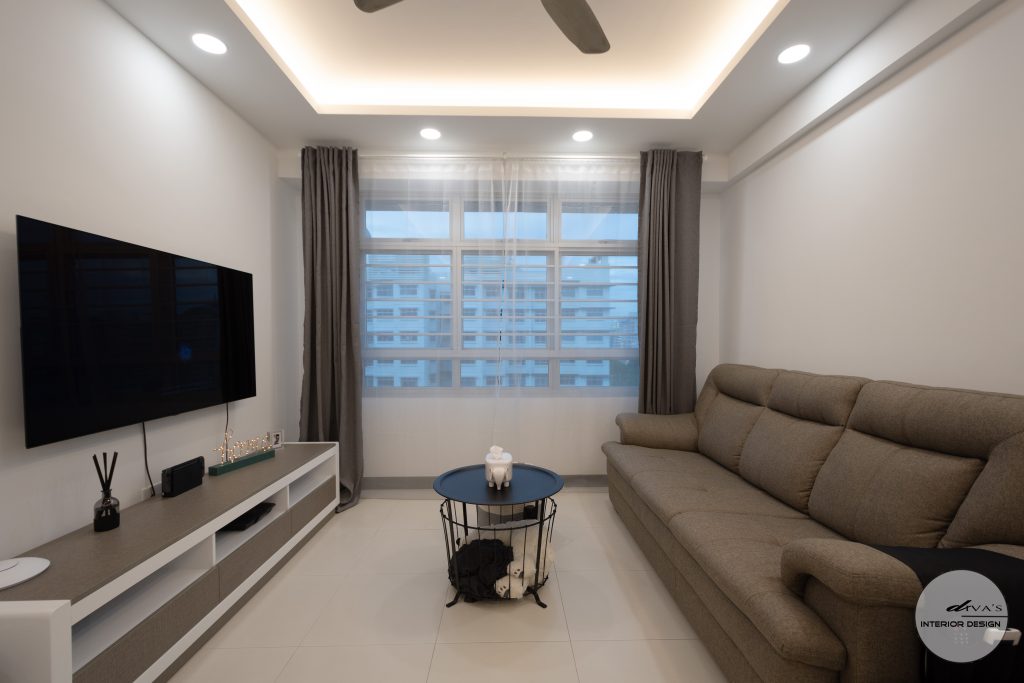 it maximises the sale value of your home
Budget – Renovating a Hdb flat is a long-term investment, so sit down with your spouse and decide on the budget. You can save some money by opting for quality fixtures and appliances at places like Lifestyle. For new paint jobs, use Dulux paints because they last longer than other brands such as International Paints. Save big bucks when buying flooring material from hardware stores that offer promotional discounts every month or quarter; just find the type of material that will not be easily scratched or damaged by kids or pets. When doing up kitchen cabinets, opt for high-quality plywood to get the best finish and least likelihood of warping over. If you plan on having your entire house repainted, you can save up to 30 per cent compared with repainting each room separately.
it is important to have a budget when working on your home in order to stay within your financial capabilities
Planning – Map out the renovation plan so that you know what contract to sign and how much it will cost. Your contractor should provide you with a breakdown of the renovation cost inclusive of labour charges, material costs, permit charges, etc. You can ask for around 3 quotes from different contractors before signing the contract. After that, it's best not to deviate too much else you might find yourself having trouble justifying extra expenses when it comes time to pay up. Doing renovations during off-peak hours also saves money because contractors would be more willing to negotiate their rates.
it is necessary to plan out the renovation in order to stay within your budget and time frame
Renovate beyond surface-level – Do not just paint or fix up cosmetic problems without assessing whether you should upgrade the entire system. For example, a new kitchen will lower your utility bill by allowing you to cook with gas instead of electricity, so it will save you money. An electric geyser may be less expensive but it will cost a lot more to run than a gas one. In addition, an old wooden window that does not close properly also gives rise to energy wastage as well as security concerns because cold air from outside seeps in easily and warm air from inside escapes just as fast.
 Get quotes from different contractors before starting work on your renovation project to make sure you're getting the best deal possible
Find a good contractor and get quotes from them to ensure you're getting the best deal possible. Or you could leave it out. It's a good idea to get quotes from contractors or companies for your renovation project cost reference.
Keep records of everything – receipts, invoices, copies of approvals etcetera (you never know when these might come in handy)
You should also get quotes for anything you want to do before starting the renovation project. Keep records of everything you spend and write this down on a spreadsheet. This way, you'll be able to keep track of all your expenses and figure out how much money is left to pay off any remaining loans if necessary.
Make sure that you know who has approval over the renovation and what changes they require before signing off on it.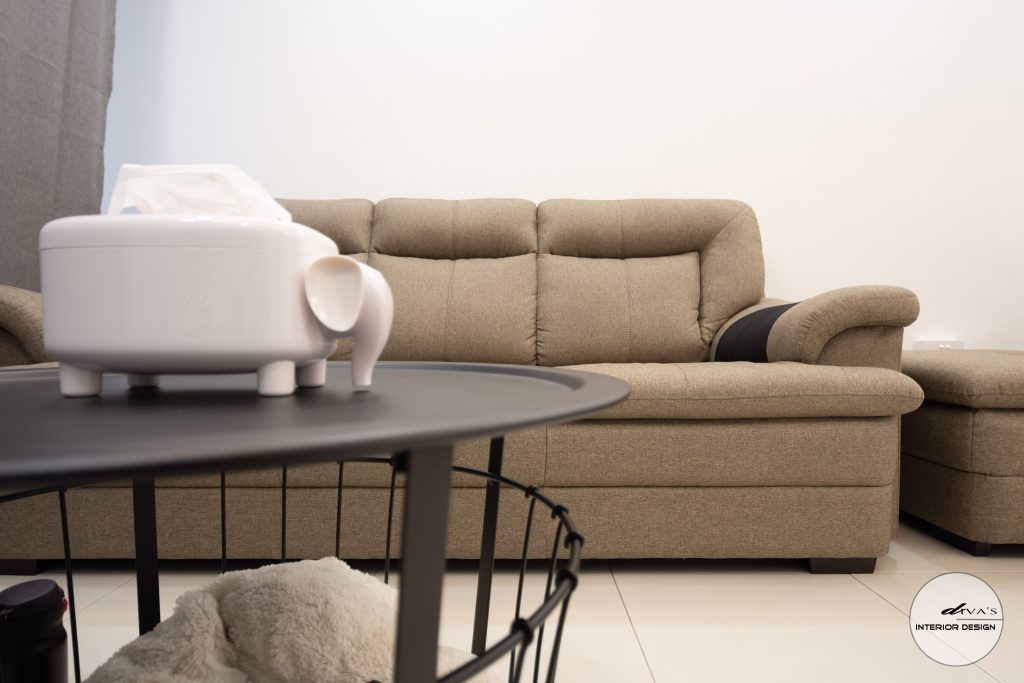 Keep children and pets away from work areas to avoid injuries before renovate your 3 room HDB
Keep children and pets away from work areas to avoid injuries. Safety is very important and should be put first before anything else. So before you start pulling out the tiles, changing the sink and bathtub or painting the feature wall, make sure your children and pets are not in harm's way. Unfortunately accidents can happen even to those who are careful so it's best to plan ahead than sinking into despair after such an accident.
Store your renovation rubbish safely
Do not dump it on the streets, check with HDB first if you can leave it at common waste area or ask for permission to renovate outside of Singapore.
The HDB does not allow rubbish to be dumped outside of the neighbourhood. This is to ensure that no homes or public areas are vandalised. If you are thinking about renovating your flat outdoors, please write to the HDB first for permission.
Fortunately
Renovating an HDB 3 room flat can be a daunting task. With many things to consider, it's no wonder you're feeling confused about where to begin.
Divasinterior is here for you; with our professional interior designers' expertise in home design, we won't leave any stone unturned in ensuring your Hdb renovation project turn out exactly the way you envisioned it to be like.