The "functional" trend has been growing stronger each year, and homeowners are looking for ways to improve their homes' functionality and livability. This can be done by making your home a "home" a place where you feel comfortable, relaxed, and happy. It's about more than simply "functioning" as a house; it's about creating a beautiful, unique space where you live. Homeowners are increasingly embracing functional, smart functional home design principles that allow them to simplify their lives, reduce the amount of clutter, and optimize the way their living spaces function.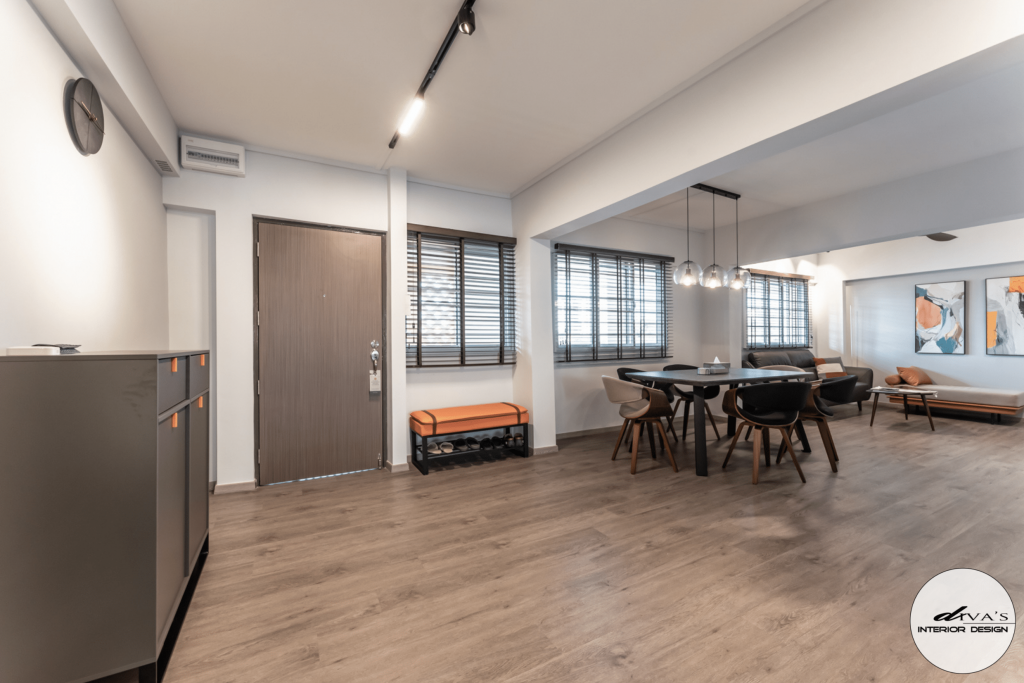 What is Muji Interior Design?
You'll easily get the idea of Muji if you are familiar with Japanese culture and Zen philosophy. Despite only recently entering the realm of interior design, the trend has already established itself. 
In essence, the Muji aesthetic perfectly captures the simple, practical way of life of the Japanese. It's safe to say that Muji's interior design is heavily influenced by minimalism. Even so, the style has a unique appearance where less is more. The interior design aesthetic emphasizes the creation of a calm, clutter-free environment, much to the Muji philosophy.
But if you believe that minimalism is the only aspect of Muji-style interior design, you're mistaken. The utilization of fine furnishings that emphasizes Zen's essential essence is the distinguishing characteristic of such homes. Here are some guidelines to remember if you want to replicate Muji's adaptable and practical effects.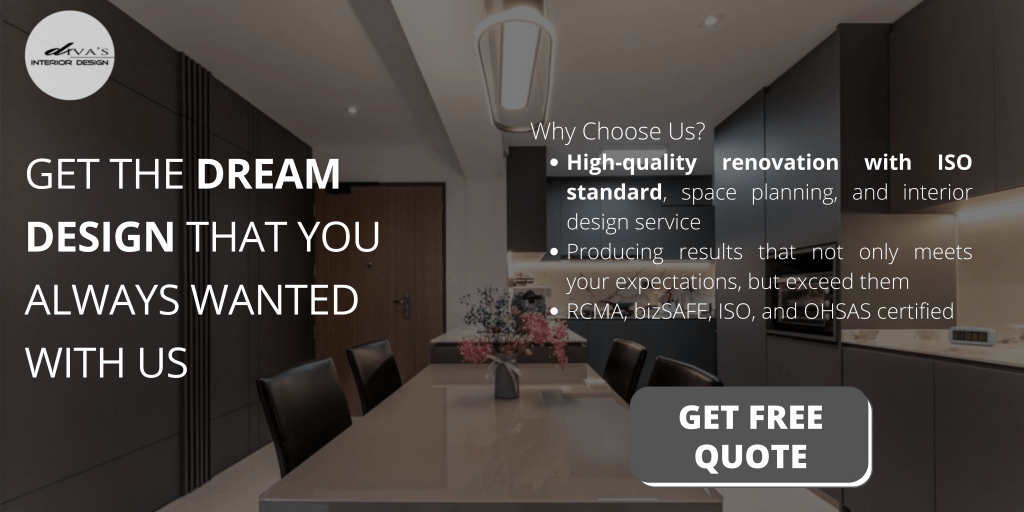 Characteristics of a Muji Interior Design
Bright colour
Although all Muji interior designs must radiate simplicity, they don't always have to be monochromatic. Warmth and coziness should instead break through the gloom. It's okay to sprinkle in a few cheery and calming pastel tones here and there. Unsurprisingly, minimalism is the key idea here. Avoid using any flashy or dramatic colors in these situations. Your HDB apartment can be made to feel cozy and peaceful by using subtle earth tones.
Muji-style interior design makes extensive use of wood, like any minimalist home does. A better option that will give your HDB or condo a streamlined appearance is the soft, light-toned ash wood. The outcome will be a tidy, clean kitchen and dining room that appears larger overall.
Unique decoration
The muji interior design aesthetic exemplifies Japanese practicality. However, these homes have a peculiar character. You'll adore having some chic features in your HDB apartment as well. 
Of course, you'd want it to be noticeable without being intrusive. In the end, you want something discreet but still distinctive. A ground-level bed or some geometric hanging lighting are two options. The latter is extremely comparable to the traditional Japanese futons that help with back pain relief. This will enable you to enhance the Muji look with straightforward yet sophisticated additions to the interior of your home.
Let light in
The most important resource in small areas is light. You should strive to increase the amount of light entering your HDB home in this regard. In order to make your Muji interior design appear brighter, think about using large windows that cover the entire space. Despite the fact that this tip might seem apparent, many homeowners frequently overlook it. 
You'll observe how easily the interior's neutral color scheme blends with the sufficient light. As soon as you split the curtains, your house will resemble a room in a vacation hotel. It will turn into the ideal location for unwinding after a long day at work.
Implement natural elements
Don't forget to incorporate natural components like wood to maintain the consistency of your Muji-inspired interior design. Everything will function, including an eccentric fan with wooden blades as well as wooden furniture and flooring. In order to make your home look more active, be sure to add one or two plants to each room. 
Choosing minimalist and rustic furniture is a simple approach to get the Muji style. Of course, you may always add some synthetic elements to the natural look. Just be sure to use every available square foot as necessary.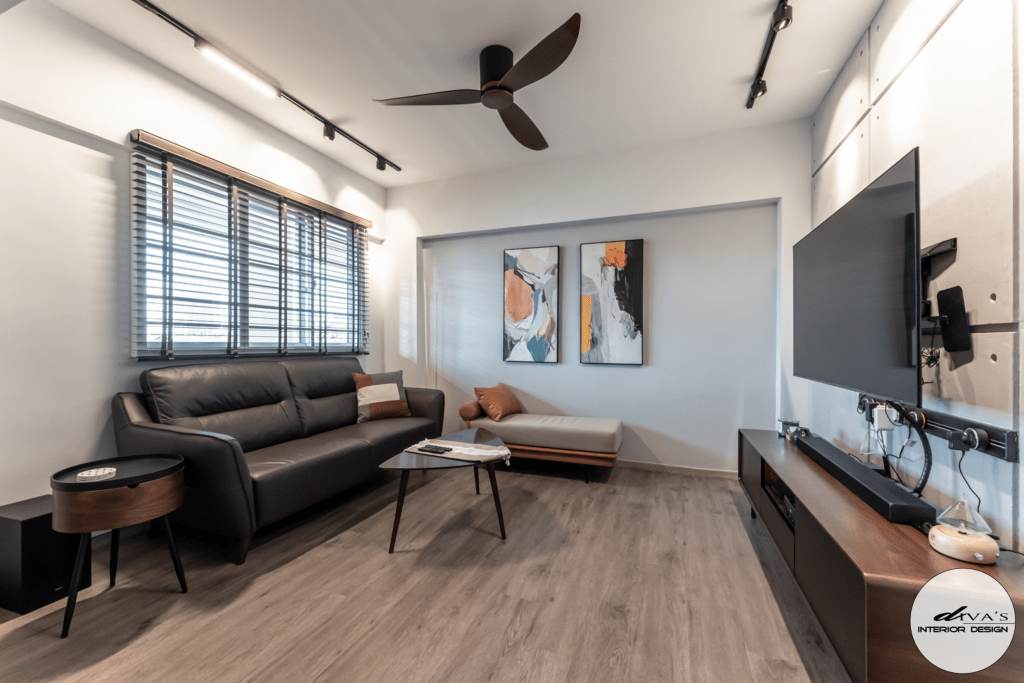 Sliding doors
The severe lack of space in 3-room HDB BTO apartments is the fundamental problem. In this regard, designers and homeowners must put into practice clever ideas that will maximize every last bit of available space. For instance, you could use a divider to create the appearance of two rooms rather than just one. Your apartment will appear considerably larger in this manner. 
Make the most of your vertical space by employing wooden dividers or other sorts of partitions, if necessary. These components are ideal for the shelves where you keep your clutter. As an alternative, you can include some sliding doors made of laminate or aluminum when more seclusion is required. Although these extras can be a bit pricey, you'll undoubtedly value their impact.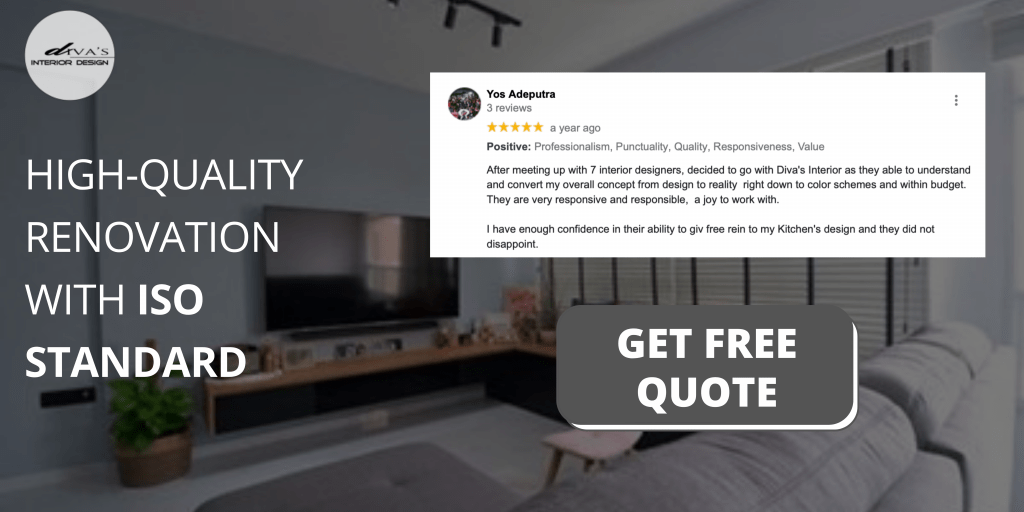 If you are looking for a functional home design for your living room, Diva's Interior is the answer for you! If you are looking for a cozy yet functional home to live in, then the home you choose should be the best in every way. Your home should look good, but it also should feel good.
Diva's Interior ISO 9001:2008 certification
Diva's Interior ISO 9001:2008 certification is the international standard for quality management systems for companies and organizations. It is recognized worldwide as the quality management system which best assures and provides the highest level of quality services. Not only that, we also offers:
High-quality renovation with ISO standard

, space planning, and interior design service

Producing results that not only meets your expectations, but exceed them

We value transparency and quality over quantity, and strive to make the otherwise stressful home renovation journey as smooth sailing as possible

RCMA, bizSAFE, ISO, and OHSAS certified
Get the dream design that you always wanted with us. Contact us here for more information.