What kind of dining tables do you prefer to have in your house? Which one is the best in Singapore?
If you are looking for a new dining table for your home, you need to know that there are a lot of different options out there. Most people get confused when they get to choose between different kinds of dining tables. You don't want to end up with a dining table that is not good for your needs, right?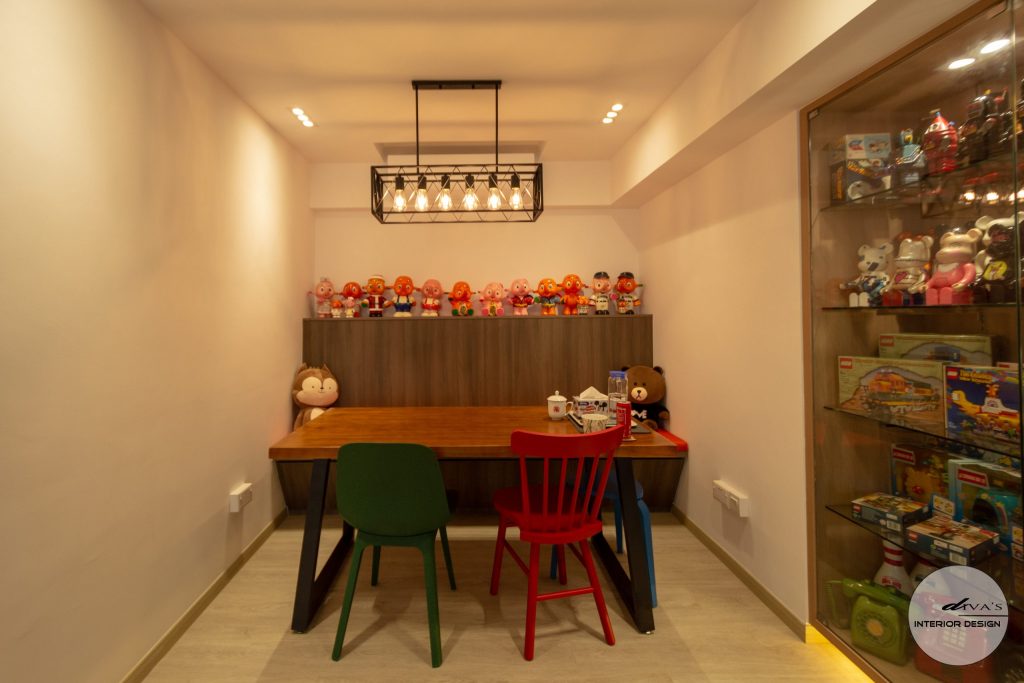 Dining table is where families and friends gather to share their thoughts, ideas and secrets with one another. It is where we learn how to communicate properly with each other, and develop better relationships. So, dining tables are an important part of every household to bring your family together.
If you want to get a good idea of what kinds of dining tables are available in Singapore, here are five dining table designs that are favored by many for your references and ideas:
1. Bench dining table
Bench dining table is a very simple item that can occupy a large space in your dining room. It is also called a bench table because it has benches around the table. A bench dining table is best for family dinners, because it gives more space and room to the family member sitting on the bench.
In Singapore, most of the time, people do not have enough space in their home to fit a 6-seater dining table. For small spaces, it usually can only fit a 4-seater dining table at most. That's why they go for bench dining tables. This kind of dining table can give you extra room for storing things. This dining table can be converted into a bench for more seating arrangement when guests are over. It is a space-saving furniture that makes your living room look neat and elegant. This one is one of the best dining tables in Singapore.
2. Quartz dining table
Quartz dining tables are pretty favorable in Singapore since the quartz countertops are very durable and easy to maintain. It is a kind of natural stone dining table which is made from quartz. It is an ideal choice for those who want to get a unique and modern dining table design. It looks very stylish with a glass top. Besides, it also comes with a polished surface so that you can easily clean it up if there are some food stains on the surface.
You can put some decorative items on the top of it such as a flower vase, a small statue or even just leave it empty to get more open space. This kind of quartz dining table is suitable for those who live in modern and minimalist house design. 
3. Eiffel Dining Table
This round dining table has a futuristic look. The table has a circular shape with a thick metal base. The legs are in the form of a cross and have an X-shaped structure that supports the top of the table. The tabletop is made of glass which adds to its futuristic look. IKEA's round dining table has a traditional look, although it has been designed in a contemporary way. The tabletop is made of glass and the table has a circular shape.
4. Cast Aluminum Round Dining Table
This dining table looks modern and simple at the same time. It is made of cast aluminum, so it is sturdy enough to last for years. The table has 4 legs and it doesn't take up too much space in your room. The top of the table is not big, but it can hold some plates and dishes on it. It is a great choice for those who have a small space to put the table and want to save some space while they are eating at home. 
5. Rustic Oak Dining Table
This oak dining table looks really beautiful with its rustic touch. The seats are designed to be comfortable and ergonomic, giving you a great dining experience. The table is made of solid oak wood and has a sturdy construction. The oak is naturally durable and sturdy, which makes it perfect for long-term and daily use. 
This dining table will be the best option if you want to go for a rugged and natural look. It has earthy colors and nature-inspired textures.

Have Divas Interior to Design It for You
Finding the right dining table for your home can be a challenge to most of us because we have no idea what type of one that fits with our living room or dining room. So, we are here to change all that! The last thing you want is getting disappointed in how the dining table you bought doesn't meet your needs. It will only be a waste of money and time. 
To make it easier for you, Divas interior offers you their services so you are in good hands. If you are looking for the best interior for your dining room that suits your home, then Divas interior is the answer to that question. We have a variety of designs to choose from: classic, modern, rustic, and much more depending on what suits you best.