Contemporary industrial design, in its simplest form, is the art of creating a functional and beautiful product. Industrial designers strive to design for both beauty and function. Function is not necessarily defined as being utilitarian. Rather, contemporary industrial designers aim to create objects that enhance people's lives and create a sense of wonder about things we have never seen before. This includes designing furniture, lighting, appliances, buildings, and vehicles, among other things.
The contemporary industrial design process is a creative one, but it's also a complex one. There are many different steps to the process and many different design principles that you must be aware of. Creating contemporary industrial design is no exception to this rule. 
What's the Concept of Rustic Industrial Interior Design?
Many individuals imagine a converted warehouse with a sleek loft area when they think about industrial interior design in HDBs or condos. Exposed steel beams, brickwork, and factory floors are frequent, but they are not necessarily necessary. The embrace of raw materials, useful furniture, and edgey décor forms the basis of an industrial concept. Marble, stone, metal, leather, and even concrete are frequently incorporated into the mix of modern and vintage-inspired aesthetics. 
The rustic interior design, on the other hand, concentrates on creating a warm, cozy, and casually chic atmosphere. Wood and woody tones are frequently used, but the goal here is to embrace the "Old meets New" theme. Then you can decide whether to combine neutral tones with homemade decorations, soft couches, or even metallic tables. The dark, stark colors of Singapore's industrial interior design blend seamlessly with this concept. The industrial style's graphic palette frequently includes rustic components.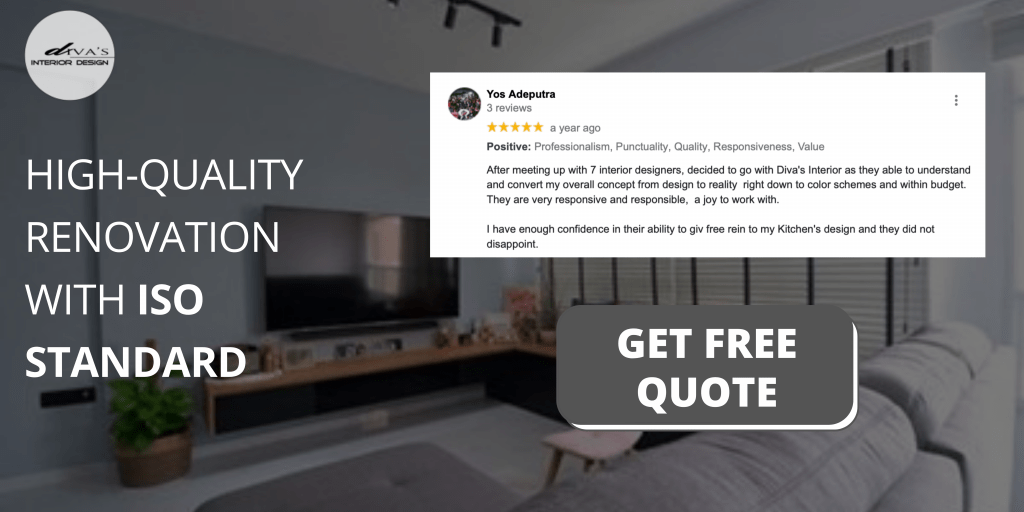 In the end, you achieve the ideal balance between the strong furniture forms and materials and the cozy rustic environment. Here is how to nail the rustic industrial design interior style:
How to Adapt Industrial Rustic Design
Many HDB and condo owners in Singapore are aware of the appeal of an interior with a rustic and contemporary industrial design. Undoubtedly, for the foreseeable future, exposed finishes and timber accents will remain popular. The emphasis on mechanical design and creativity, along with the addition of unpolished, raw materials and a cozy traditional warmth, are invaluable.
This whole idea can initially seem quite difficult to implement. Fortunately, we'll provide you some helpful pointers so you can master the rustic-industrial interior design style.
Inspiration from Historical Buildings
Buildings with a rich history are without a doubt the best sources of inspiration for an original rustic industrial interior design. They'll provide you with a ton of original ideas to get you started. You can take your time and examine certain interiors from a century ago because the hybrid rustic and industrial style has some features that have a historical appearance. When you incorporate a distinctive historic addition into your home, whether it be an unanticipatedly earthy construction material or an engaging salvaged fixture, an intriguing tension can be generated. 
Of course, that does not imply that you have to travel abroad to see old historical structures. You may do a lot by merely surfing the web.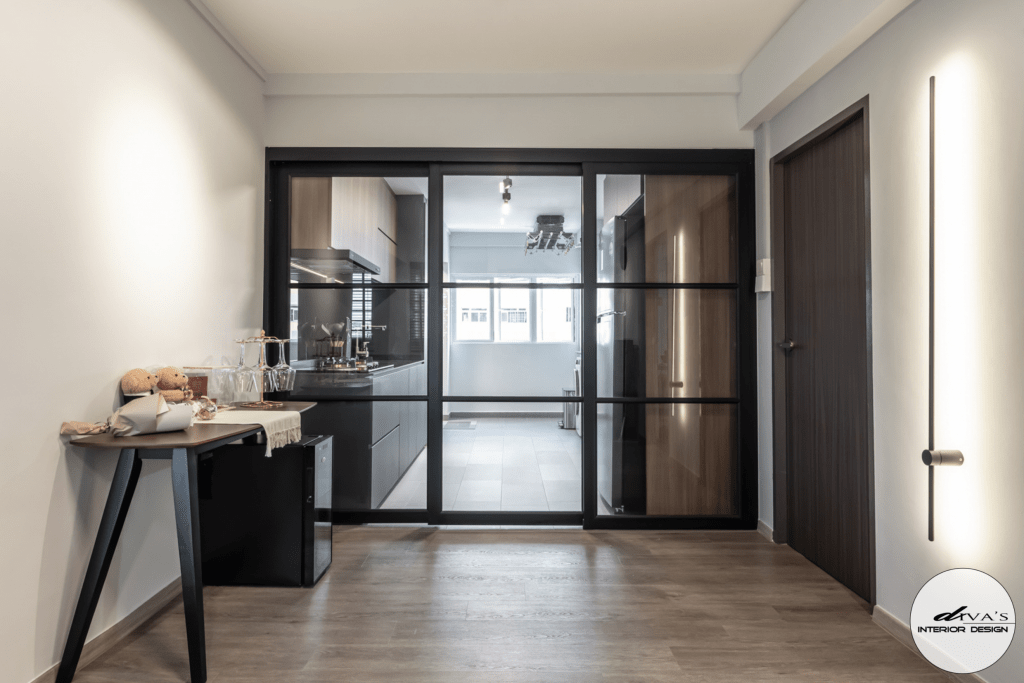 Chrome and Stainless Steel Elements
The materials iron, chrome, and stainless steel are another essential component of every industrial interior design HDB. These materials are frequently employed in building construction and structural work. They are an excellent technique to develop a modern or even an industrial look in this instance. 
Metals like cast iron, copper, and brushed nickel are all playable. These metals are essential because they consistently exude a rustic, vintage vibe. Undoubtedly, the secret to creating a clever rustic industrial appearance is to combine a variety of surprising elements.
Mix Industrial with Minimalistic
Every contemporary industrial design interior, it should be obvious, incorporates some minimalist concepts into its design. On the other hand, many furniture manufacturers enjoy giving industrial-style furniture a rustic look. The result of the whole thing is frequently the use of basic materials with little intricacy. 
For instance, tables, benches, and chairs made of wrought iron are essential elements of a rustic industrial interior design. An excellent addition to the monochromatic color scheme of the hybrid design style are recessed and hanging lighting fixtures.
Highlight the Mechanical Details
If you are a true admirer of interior industrial design, you will readily accept the concept of exposure. By doing this, we mean revealing all of the intricate mechanical elements in addition to your brick walls and pipes. You should leave nothing to the imagination because this is one approach to give your living area a rustic feel. 
Maybe you could start with lighting components, like pulley wall lamps. With a rustic clock or other pieces of machinery that have a raw, imperfect look, you may take it up a notch. That may be said to be the ideal approach to decorate your home while keeping everything natural.
Old and New
Mixing and matching modern and vintage styles is one method to achieve harmony. For instance, you could want to watch your preferred TV programs. A flat-screen TV can be mounted on your brick wall in this situation. Another choice is to use an open shelf made of wrought iron and wood as a TV stand. 
Look at this gorgeous raw exposed aspect in this contemporary industrial home's living area. The furnishings in the interior are painted in brown and tan tones, which create texture and emphasize the space's industrial-chic, unfinished aesthetic.
DIY Details
The DIY element can be quite important in establishing a rustic industrial vibe in the home. You can always do it yourself if you don't have the money for exposed brick walls or concrete floors. Installing a fake finish and creating a whole industrial décor are two excellent DIY projects. 
You can even create your own lighting fixtures if you are skilled with power tools. You may always include more DIY crafts in any space with a rustic industrial look. All you need is some commitment since your abilities and willpower will be put to the test. Everything hinges on you.
Add Artwork
Many homeowners avoid using artwork when decorating a HDB or condo. Although it does little to reduce renovation costs, it undoubtedly adds some artistic flair. That is a genius technique to draw attention to a wall, whether it's a mural, some striking graphics, or even a sign. 
For instance, an abstract picture can give some interest to a room that would otherwise be dreary and monotonous. Use a sleek contemporary frame to ensure that your wall art fits perfectly with the rustic industrial interior design.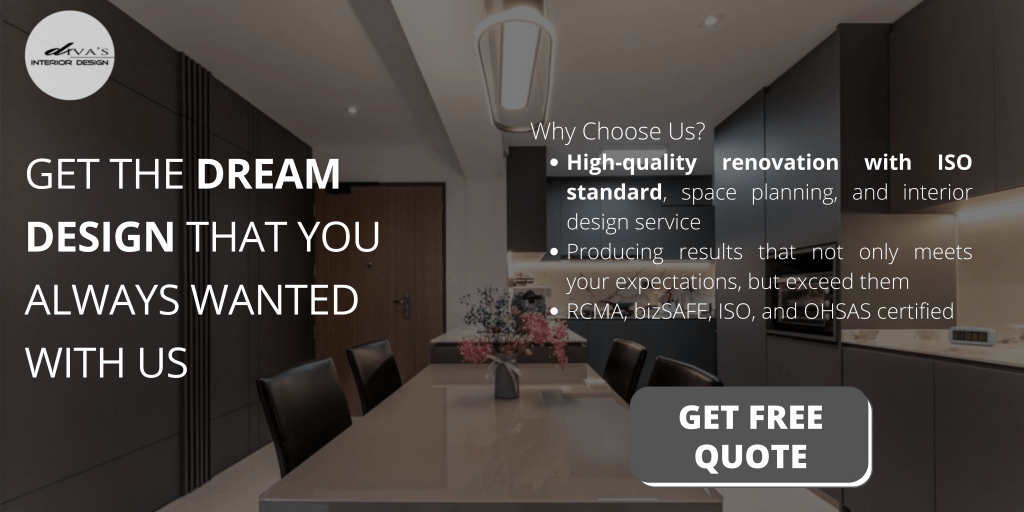 If you are looking for a contemporary industrial design in Singapore, DivasInterior will be a good place to start. We're an accredited business, based on our reputation and the customer reviews we've received. We have many years of experience in the renovation industry and can help you create the perfect contemporary industrial design for your space.
Diva's Interior ISO 9001:2008 certification
Diva's Interior ISO 9001:2008 certification is the international standard for quality management systems for companies and organizations. It is recognized worldwide as the quality management system which best assures and provides the highest level of quality services. Not only that, we also offers:
High-quality renovation with ISO standard

, space planning, and interior design service

Producing results that not only meets your expectations, but exceed them

We value transparency and quality over quantity, and strive to make the otherwise stressful home renovation journey as smooth sailing as possible

RCMA, bizSAFE, ISO, and OHSAS certified
Get the dream design that you always wanted with us. Contact us here for more information.