A 3-room flat is the most popular living option for people in Singapore. It's a practical choice, as it provides enough space to live and grow into. But what about renovating the place? This article will answer your questions on how much does it cost to renovate a 3-room flat resale in Singapore? Read ahead!
Housing prices in Singapore are relatively expensive. In order to live comfortably, it is recommended that you pay for a 3 – room flat resale with at least $250,000. You will also need to spend an additional $38,850 to $44,000 thousand on renovation after obtaining the property.
The total cost of renovating a 3-room flat resale in Singapore can range from as little as S$350K (including buying price) up to around S$450K ($600K). But there are more factors affecting your budget than just this! Read ahead and find out what they are!
3-Room BTO Renovation Costs Factors
Size of BTO Flat
Size of BTO Flat in Singapore the larger your flat, the higher the renovation costs. This is because there will be more rooms to renovate or kitchen cabinets and wardrobes.
3 room BTO renovation costs: $14,000 – 20,000 Singapore dollars (SGD) on average for a full renovation including painting the interior walls, decorating , installing new tiles and fixtures in the bathrooms as well as replacing old floorings with wood laminate floors.
All units come in different sizes so it is impossible to estimate an accurate figure without visiting your unit first. The estimation can also change depending on how much you plan to do at once. For instance, if you are only interested in changing up some paint colours then expect to pay less than what would have had we done everything from scratch or replaced all of our home appliances
Who Renovates your BTO Flat
Most people pick from these three renovation provider options: interior designers (IDs), contractors or design-and-build services. However, how about the prices?
It is not unusual for such renovations to take a few months or even a year. This is dependent on the size of your BTO flat and how much needs to be done. You may need more time for a 3-room flat renovation than what you would need for a 2-room flat. It may also depend on whether you are hiring an interior designer, contractor or design-and-build services.
Interior Designers (IDs)
For this option, it is necessary that you have a clear idea of what you want to achieve with the renovation before you start looking for an interior designer. The price will vary depending on what type of IDs that you hire, experience and the extent of the renovation needed. There are 3  types of IDs:
– a professional interior designer who can take care of the entire renovation for you
– an apartment makeover service that is more affordable and offers basic design services such as colour schemes, decorating your units  and furniture layout plan. This option may not be ideal if you have some specific ideas in mind or it is quite complicated because they cannot offer much input to what you want done with the space. The only thing these types of ID will do are provide suggestions on how to improve certain parts of your unit but it does not include all aspects like fixtures, kitchen cabinet installation etc
– a contractor that has experience in home renovations; this person would be able to help out on small jobs so there might be less need for  an interior designer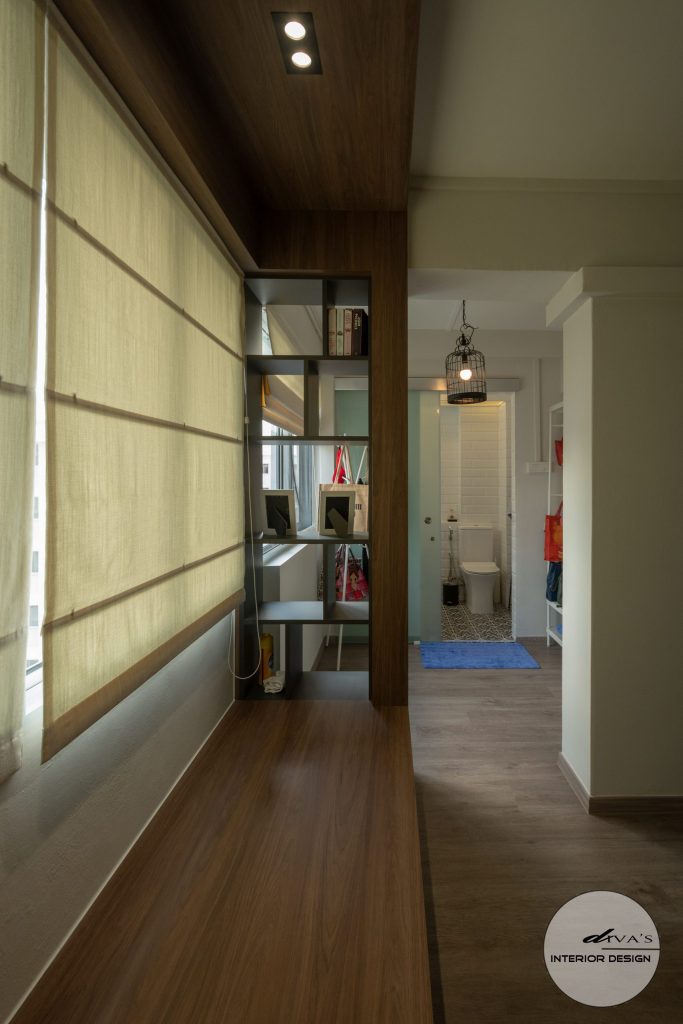 Design-and-build Services
This is a service where the builder will design, build and renovate your home all at once. The price would be more or less the same as what you would pay for hiring an ID to do it alone but this option allows you a lot of freedom in terms of designing your own unit and they are able to help out with everything from kitchen cabinets installation to flooring repairs etc  The only drawback? This might take twice as long than expected because there are 3 projects being done simultaneously: construction, renovation and decoration
Pricing depends on how much help you want. The cheapest option is to find someone who does the work themselves and doesn't need a project manager. This might not be the best idea because if they don't know what to do, then you will have to do it for them. It is more expensive but can be worth it if you know what kind of design you want and then oversee everything from start to finish.
Materials Used for your BTO flat in Singapore
The cost of renovation materials will vary depending on the type, size and style. You can find many different types at your local hardware stores like Hardware House or Home Depot Singapore (HDB).
Taking the time to do renovations can cost a lot, but it could also be worth your while. While you may find yourself breaking down and paying for expensive materials like parquet wood flooring or custom carpentry in order to meet all of your needs, there are ways that some people have found themselves saving money on these projects without sacrificing their vision. For instance:
-Save up by using things from around the house rather than purchasing new ones for example old doors as shelves or reclaimed barn boards instead of hardwood floors; this is an especially good idea if you're not sure what kind of look you want yet!
Scope of Renovation Work Done to your BTO flat
The more elaborate the interior design, the higher your mortgage payments will be. The price of all new home furnishings and fixtures also goes up with every step you take on that scale.
The only way to avoid this is to find a minimalist designer who can create an elegant but affordable space for you without making too many changes or edits in order to keep it within budget constraints.
Areas which can really push up renovation costs are:
Carpentry (e.g. cabinets for your kitchen and custom TV consoles)

Hacking (e.g. removal of existing tiles, walls and built-in furniture)

Masonry (e.g. subfloor layer when tiling floors, base of cabinets)

Disposal of unwanted materials
Other renovation work you will have to include are:
So if you're looking for help to ensure your renovation 3-Room Flat gets done right, why not let us know?