In Singapore, renovation projects can come in a variety of shapes and sizes. From the basic 3 room BTO to an extensive home improvement project, it's important to plan ahead so you don't end up spending more than you wanted to or find yourself with too much work left undone.
With that in mind, here are some essential Guide for your next 3-room BTO renovation cost!
1. Budget
The first thing to do is to come up with your budget for the renovation cost. This will help you decide on where/if to cut corners down the road. Remember that you will have professional fees, renovation materials and other finishing touches that can affect your renovation costs budget!
2. Scope of Works
This is where you will decide on the things that you want to renovate and the things you want to leave as they are. Be realistic about what you can change with the budget that you have!
3. Get a written quotation from a Renovation Company
Never ever start any renovation work without getting a written quotation from a Renovation Company. This will become your help and you can refer back to it when it comes time to make payments.
4. Planning Permission from the Building Management Office (BMO)
Before you can apply for the renovation permit, check with your building management (BMO) office to see if you need permission to renovate. Sometimes certain restrictions may apply, so be sure to check before you begin the renovations!
5. Prepare for dust and noise during work hours
Most renovations can make a lot of noise and cause some disruption in the neighbourhood. Make sure that you prepare for this ahead of time! Also do not forget to hire a professional cleaner to take care of your renovation area after it's complete.
Each Room Takeover Singapore family home needs regular maintenance and updating. When it comes time for renovations, getting the right help can make all the difference between an easy project or disaster.
6. Hire a Pro Interior Designers
Diva's Interior could help new homeowners to renovate their homes, we also offer a professional consultation to help you with renovating stuff (for evading risk and mistakes).
7. For gamer couple – dedicated gaming room for two
A dedicated gaming room will make your life truly #targets for all other game couples out there. The glass windows and doorways make the room seem large and allow the television screen serving as another screen at which the esports tournament may take place and watch while you play your video games. The room can also be used as a swanky open-air office for you that should be more productive but less stressed. Cost: $45,000 and house decoration. The gaming room is situated within the heart of the dream home of a Gamer/Company Couple with glass windows and glass wall decorations.
8. Contemporary bachelor pad – dark tones for a premium feel
The darker-toned floors and feature wall send a powerful but subtle message without drowning out all the other aspects of your four feature wall. Bright colours and accessories like an orange bed cover or bright posters add colour making your home look less dull. Black concrete floors and marble countertops work well with clean lines and striking angles to enhance contemporary look of the home. Cost: $64,000 for the bachelor pad; artist room is the name of the interior design behind the plan of this bachelor pad. The bachelor pad seems like a dream for single guys out there!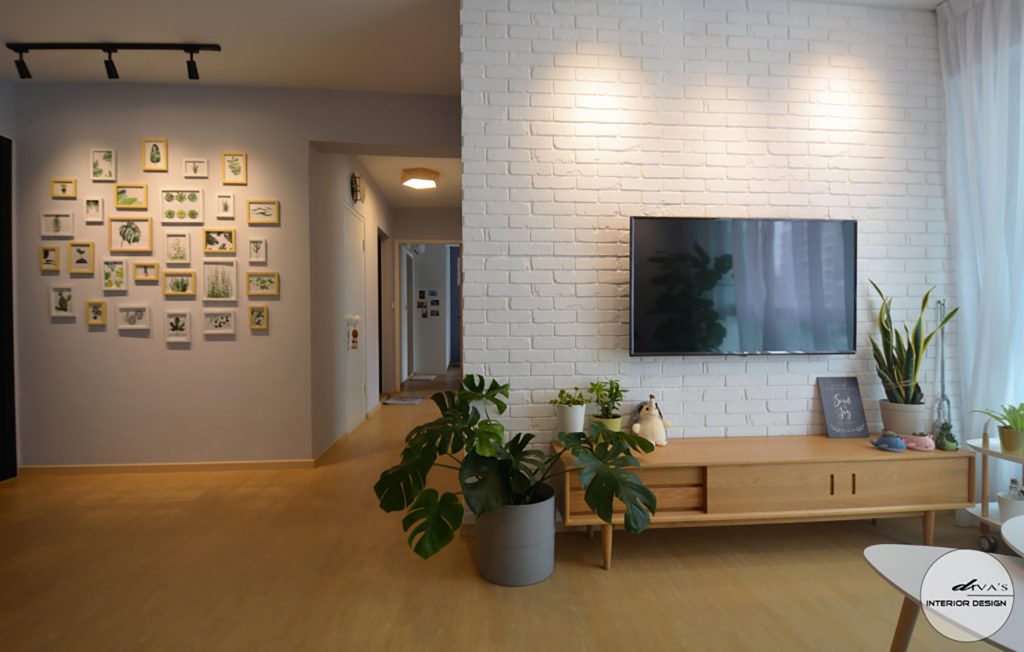 9. Muji aesthetics – light wood, natural light and sunken wood.
Muji is a minimalist era combining brown white with grey. Getting this kind of result however needs balance. Besides utilizing wood for furniture and floor if possible consider including plush and comfy fabrics at your sofa and bed. A light colored curtain or even a sheer curtain will allow plenty of naturallight while still giving you and your family a semblance of privacy. A window separating the kitchen and diner area gives the space a larger appearance. Add more glass surface that requires more cleaning as normal.
There are several things to take into consideration when hiring a professional renovation company.
Are they available for the time frame that you require?

How long will it take them to complete their work?

Are there any hidden costs?

Will your home be left in disarray after the job is completed or can you expect it to be left in a clean state?

Do they have any discounts or are their prices the lowest you can find?
7. Hire Pest Controllers, Carpet Cleaners and Painters too!
It's important that you hire professional cleaners and painters, as well as pest controllers if necessary, before starting your renovation project. This will keep your spirits up and ensure that everything is completed as quickly as possible!
In Singapore, there are many things that you have to take into consideration when doing a 3 room BTO or extensive home improvement project. By following all of this advice, it should be much easier for you to get the most out of your renovation!
Frequently Asked Question
Renovating your house can be fun, informative and meet existing needs. However, when the time comes to go into renovations, there are several questions that you might ask yourself. Here are some of the most frequently asked questions when it comes to renovations:
(Q)Homeowners' dilemma: What is better for my pocket? Do-it-yourself or hire a renovation contractor?
(A)A common dilemma among homeowners, especially first time homeowners who are not experienced in renovations. There are positives to both sides.
If you have the budget for it, hiring a renovation company to do the entire project for you might be more convenient and less of a hassle to worry about.
However, people on a budget can find that they would be spending more doing the project by themselves. Price of renovating your house depends on how ornate or lavish you want to make it and also if there are multiple rooms in the home.
(Q)Homeowners' dilemma: What should I fix before a renovation?
(A)If you have an old home, it would be best to renovate based on priority. What does this mean? Well, if your house is leaking or infested with termites or bugs in general,
fixing them should take priority over everything else. Once the main problems are fixed, you can use that as a foundation for when you start thinking about renovations.
(Q)Homeowners' dilemma: When is the best time to start renovation?
(A)This is an important question when it comes to renovations, but there really is no one correct answer. Some people might want to wait until they're in Singapore for the
summer, while others might want to do it right before they go back home. It's difficult to know when the best time is, so just do it!
(Q)Homeowners' dilemma: Is it going to be cheaper for me to do a renovation rather than hire interior design firm?
(A)Renovating a 3 room flat might seem like a waste of your money, but the increase in value will definitely not go unnoticed. 3 Room flats have been known to increase up to
20%, so you're bound to gain from any renovation you do. Be sure that you get all estimates from multiple companies before starting to avoid any unnecessary expenses.
(Q)Homeowners' dilemma: Which renovations should I prioritize?
(A)This is really dependent on how much time and money you want to spend, but generally speaking… The interior of the bathroom and toilet are given high priority,
since they can make or break your living situation while you're living in Singapore. Other important things include proper insulation, a good paint job, renovation of the entrance door and kitchen.
(Q)Homeowners' dilemma: How long will it take to renovate master bedroom or other room?
(A)Renovating a 3 room flat might seem like an easy task to complete in just under 2 weeks, but that's not always the case. The time frame for renovations is dependent on what you want done with your place, so make sure you prepare yourself before
starting any project. If you're living in Singapore during this time period, be prepared to spend at least 1 month without your full home available.
We hope by now you have a better idea of how to renovate your house. If this information has helped, we would love for you to share it with friends or family who are looking for advice on home renovations!
We also want to offer our services if you need help getting started with any projects in the future. Contact us now! Our team is here and ready to partner up with you so that together, we can make your BTO renovation dreams come true!